Twenty First Century Black Diaspora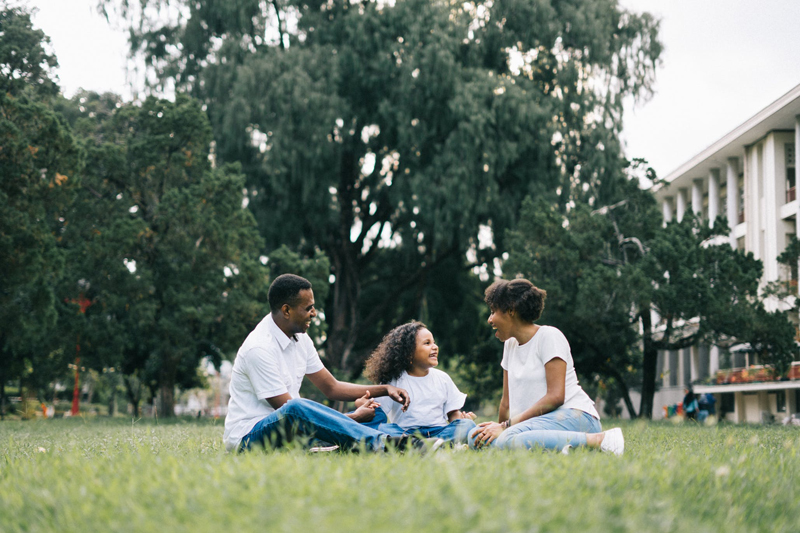 I've heard it growing up. I've studied it on my own; been taught it's meaning by an Uncle who believed that we should not only care about where we are going; but also care and understand about where we've been, what we've experienced, and how we arrived at the place we are in.

Meaning of Diaspora
We've heard of the African diaspora; the Black Diaspora to the North; the Jewish Diaspora, and so on. Let's look at the definition of Diaspora according to Encarta World Dictionary:

diaspora
di•as•po•ra
NOUN
1. scattering of language, culture, or people: a dispersion of a people, language, or culture that was formerly concentrated in one place
"the African diaspora"

Widely known and understood amongst African Americans is the African diaspora which began in the 16th century with the Atlantic Slave Trade. Nearly 14 million of our ancestors taken from their ancestral homeland; stripped from their identity—culture, language, family—forced to conform to ways of the new land which would never feel like or resemble home. More importantly, when speaking of a diaspora, is the inability to return to the security of home; of what once was.

Might I suggest that there is a modern day diaspora taken place within our Black communities?

21st Century Diaspora
In its wake of devastation the ghetto is growing larger. It has been taken place for decades. But there was a time when, as a community, we stood together as a people, a culture, and did what we had to do to make life more bearable. We were united in our efforts as a community to see change. Our schools, churches, social clubs, were all connected. Now, there are widened gaps; not just between classes, but amongst generations, and even houses of worship.

There is a culture clash, of sorts, taken place between the old and the young; the have and the have-nots; the old culture versus today's culture. The language of two or three generations ago seems antiquated to many youth of today. As a people, we are branching out; moving away from what used to be, for something that seems within our reach. We are no longer, for the most part, concentrated to one community, but have found ourselves immersed in a mixture and myriad of cultures.

Yet, somewhere along the path of one generation to the next; the branching out and the realization of dreams and goals set by great grandparents—something was lost. Something has been aborted. There is something sorely missing when, as a people, although we continue to make strides, at the same time, are suffering from an overwhelming rate of loss and destruction.

Our children are taken each other out. The prisons continue to swell with our Black boys and Black men. And now, Black girls and women. Ghettos continue to expand, while the disparity in quality healthcare continues to rise. The quality of a public education is on a slippery slide. The recidivism rate for former inmates escalates. The job market is stretched thin. And, the rate of HIV/AIDS and sexually transmitted diseases steadily rises.

The effects of a modern day diaspora can be seen within the walls of any city's ghetto. There has been a systematic force that has continued the African diaspora— creating disparity amongst ourselves as a people.

Is there a systematic plot to continue to wipe out the Black community? Many would suggest so. While others would see this thought process as weak and unfounded and convoluted. It depends on the person and their life situation and outlook. There are two sides to every coin. A different opinion from every person's point of view.

What Are We Doing?

It a treacherous thing to the soul to drive in any community, and see how it has been ravished by time, and the disparity that life can sometimes bring about.


We all have choices to make in life. Some make wise choices; while some do not. If there is one thing that can be learned from our ancestors, and the many generations before us, is that progress and change takes a whole lot of work, patience and faith.

There are things that are out of our control. But we should know that one person can make a difference. We have to decide if we are willing to be that person. Freedom is our right. And, somewhere in the mind of one slave, was the determination to take back their freedom. Yes. Many slaves thought it. But there had to be one to act upon it.

Many people fought for civil rights. Many agreed that something should be done. But there was one person who made the first step. And when they did, the rest followed.

Many people thought there would never be a Black president. But somebody thought it possible. And, because someone thought it possible, it became an idea and one acted upon it. Reverend Jesse Jackson took that step, and because he did, it leads us to the election of Barack Obama.

Someone, somewhere, has an idea. It's an idea that has been growing for some time. And, it is this idea that will bring about a great change in the lives of many. Is that person you? All that is needed is one person. One person to stand up and say no to the chaos, and yes to the solution. Is that person you?

We have much to learn from the past. In order for there to be a tomorrow, we must learn to appreciate yesterday. We must learn to honor what was done in the past. We must learn to cherish and respect those who have gone before us. We must be willing to learn from the past, and not believe that what we have now is so much better than back then. The truth of the matter is: there would be no today, if it had not been a yesterday.







Related Articles
Editor's Picks Articles
Top Ten Articles
Previous Features
Site Map





Content copyright © 2023 by Ruthe McDonald. All rights reserved.
This content was written by Ruthe McDonald. If you wish to use this content in any manner, you need written permission. Contact Ruthe McDonald for details.