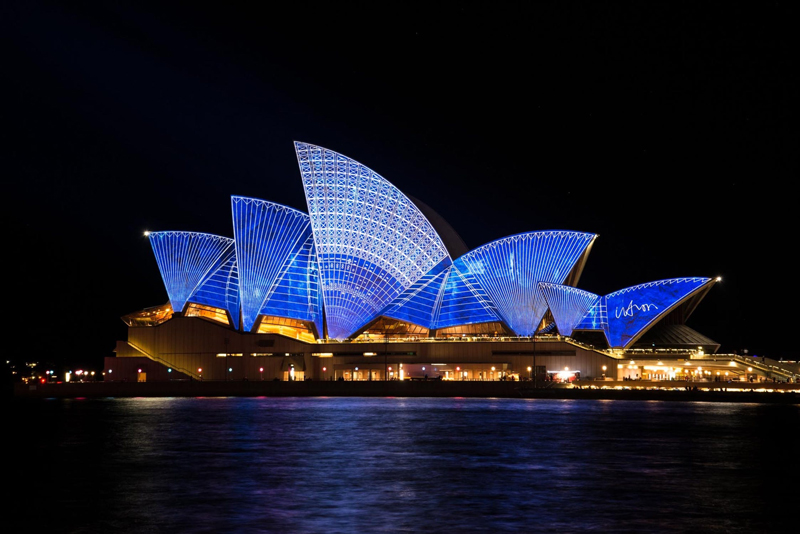 Sport in Australia is the closest thing you will come to religion. Aussies have been playing some sort of sport just after the first convicts scurried off the boats on to the beaches at Sydney Cove. Us Aussies seem to have a thing about balls. Give us a ball and we'll create a sport around it.
I'm going to focus on football here in Australia. We have four codes of "football" that are extremely popular amongst the sporting public. There is:
AFL (Australian Football League that plays Australian or Aussie Rules;
NRL (National Rugby League that plays Rugby League);
ARU (Australian Rugby Union that plays Rugby Union); and
The A League (administered by Football Federation of Australia and play Soccer, otherwise known as Football throughout the rest of the world).
The first three codes, AFL, NRS and ARU are played in the winter season between March and September, and the Soccer season is usually held over the summer period. There are many loyal and strong fans that belong to footy clubs throughout Australia and will follow their teams through the highs and lows of winning and losing fortunes.
Here's a broader explanation of each of the footy codes.
Australian Football League (AFL) or 'Aussie rules'
Aussie Rules is said to have been developed in Melbourne as early as 1858. Over that time to the present day, the game has evolved into the fast paced magnificent spectator sport that it is today.
This sport requires agility, pace and skill, and amazingly a great deal of body contact. These players wear very little body protection that is so prevalent in sports such as Rugby League and American Football.
Being tall is a great asset for an AFL player, as the main focus in this sport is keeping possession of the oval ball, being able to jump higher than the opposition to maintain possession and accurate kicking through goal posts, sometimes from more than 50 meters out.
The game is played between 16 state teams over 22 rounds from March through to the end of August, and then four weeks of finals culminates in the Grand Final. This event is considered one of the top sporting events of the calendar in Australia.
Rugby League
Rugby League is administered by the NRL and has a national focus, although the eastern states are mostly represented in this code. League broke away from Rugby Union early in the 20th century and has a 16 team league, including a New Zealand Team. All other teams are from the eastern seaboard of Australia. League is considered the most full on contact sport of the four codes of football and can be brutal at times.
Recently more effort by the administrators, the NRL by trying to stop dangerous play such as head high tackles and spear tackles where players are dumped on their heads. This code is also played over March to August, with the grand final usually on the Sunday after the AFL Grand Final. The players who engage in this sport are usually built very solid, and use a small amount of padding on their shoulders for protection.
One of the highlights of the Rugby League season is the State of Origin three game series between New South Wales and Queensland. Here players play for their State of Origin, or the state where they originated, even though they may play for another league team during the normal season. This is a mammoth event, played right in the middle of the regular NRL season.
It is one of the most watched series on television for the year and brings out the colours of Maroon (Qld) and Blue (NSW) all around each state both in the cities and the outback. If you ever get a chance to witness a State of Origin, I can fully recommend it.
Rugby Union
Australia's Rugby Union is the same sport that is played internationally by countries such as England, France, Italy, South Africa, and New Zealand. The code is administered by the ARU, who run a national competition, and of late a Super 14's competition has become popular.
Rugby is followed mostly here in Australia at an international level where our country team the Wallabies who wear Green and Gold and play in various series such as the Tri-Nations series between New Zealand, South Africa and Australia and the Bledisloe Cup between Australia and New Zealand and of course the World Cup that is held every four years.
Rugby is considered the "thinking man's" football, and is a very popular sport played in private schools through Australia. Some League players have switched to Rugby in order to represent their country at international level.
Football (also known in Australia as Soccer)
Soccer is a relatively young sport in Australia, and the original game that was recorded was played in a lunatic asylum in Queensland in 1875. Yes folks, sometimes the truth is stranger than fiction. Since those times, the sport has gone from strength to strength.
Australia boasts a very strong national league called the A League which is passionately following by many thousands of sporting fans throughout Australia.
Australia first made its mark on the international scene when in 1974 Australia made its first appearance in the World Cup finals in West Germany. Our national soccer team is called the Socceroos and have been gaining huge successes on the international circuit.
Australia now attracts top players to come to Australia and play in the northern hemisphere off season, which brings encouragement and enlarges the skill base of the Australian players. Some Aussie players have managed to gain membership in European teams which has also raised the profile of the sport here at home.
No matter which of the four codes you follow in Australia, you can be sure that the fan base is big, bold and very noisy at each fixture, week in, week out.


Related Articles
Editor's Picks Articles
Top Ten Articles
Previous Features
Site Map





Content copyright © 2022 by Judie Bellingham. All rights reserved.
This content was written by Judie Bellingham. If you wish to use this content in any manner, you need written permission. Contact Judie Bellingham for details.