Affects of Extreme Poverty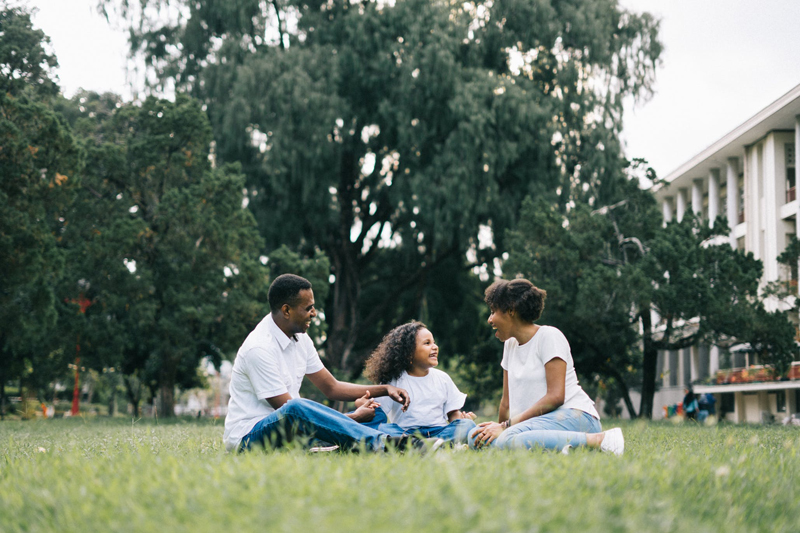 It is alarming to see the devastation left in the wake of such economic distress. It is as though the economy has flat lined, and those already in poverty, are suffering greatly, and welcoming a whole new generation into its house of despair.

The Statistics
In 2008, the estimated number of people living in poverty was 39.8 million. Now, it is believed that in only two short years, that number has nearly doubled because of the harsh reality and devastation of the economic downturn.

2008 saw 13.2 % of Americans in poverty. 10.3% of that number is families. For minorities—Black and those of the Hispanic race—the news is more devastating. Black households came in at 25.7% and Hispanic households 26.9 %. We can deduce that that number has nearly doubled as well.

This is even more devastating when we understand that Black and Hispanic household's only make up for 27.2 % of the population in America.

The Affect
Finances are not the only area of concern when it comes to the state of poverty. Poverty hits areas all across the board. It hits access to healthcare, education and other social services. Those in poverty fine themselves more afflicted with hunger, sickness, imprisonment, and death.

It is those suffering from extreme poverty that seem to be separated from society as a whole, and have little if no representation when it comes to politics and what affects their communities and living condition; making that much harder to escape out the dungeon of poverty and despair.

In the community where I was raised, there are few people that actually vote. They rarely get involved with anything political, feeling that their words and concerns will never be heard. Most have resigned to live life as it is; just barely getting by, passing on the hopelessness to the next generation.

Many families are working poor. And, as they try to get by, they find themselves in a deeper hole, as they find that there seems to be no opportunity for them while the world outside of their perimeter is expanding.

While the community is suffering, there is expansion and development going on. Yet, in the middle of the new development taking place, stands twelve apartment buildings, representing roughly 720 families, roughly 2800 people, and all minorities that have yet to have a say in what is going on around them. And, nor do they see any representation of themselves. The buildings that they live in were the only projects that were not own by the New York City Housing Authority. They were actually owned by New York State, but ran by NYCHA. Unbeknownst to residents, the property was sold to a private company, which in turn, wanted to raise rent, charge water and electricity, and offer subsidized housing only to those that qualified. Majority of the residents were turned down for subsidized housing. And, there was a state wide freeze on the Section 8 program in NY.

In the past five years, the crime rate has more than doubled. Two schools have closed: an elementary and intermediate school. Both schools were in walking distance—a block in either direction. There are no clinics or emergency rooms. They shut their doors more than five years ago. The nearest hospitals are 20 minutes in either direction. One is located near the other end of the Island. The other, is much smaller, and services more than 10 communities, and has had more deaths than lives saved.

Just a mere five blocks begins a whole new community. It is like night and day. They have schools that have received new computers, and grants. There are new businesses that have opened. There are new buildings and homes going up—even in this economic downturn. So, what is the difference between this community and the other?—money, race, and the fact that whoever turns out to vote gets the nod for the cash.

The Truth Is
It seems that the only ones benefiting from the financial bailouts and political politics have been the wealthy. The wealthy seems to be getting wealthier and want it to remain that way. But if we are to survive as a nation, it cannot.

Things are getting worse, and people are scared. And, when people are scared, they do things that they would not ordinarily do. We have to start thinking out the box, and begin to take it upon ourselves as individuals to make a difference in this nation.
There is far too much political rhetoric and not enough being done to do what needs to be done. People want to blame the President for what is happening now. However, he just inherited a government that was already imploding upon itself. And, twenty months in office is not nearly enough time to solve the crisis, and turn things around altogether.

What I can say for President Obama, is that he has done what many others tried and have failed to do, and was pass healthcare reform. Although many oppose it, time will tell. Above the staunch criticism, and those that feel let down by his performance, he is doing what he can with what he is given; especially with the opposition before him.

But, the answers and solutions still do not begin and end with the President. We, as a nation, must begin to come together and do what we can; especially those in the minority. We have to take it upon ourselves to mentor, educate, give, and even sponsor a family. Feed a family for a day. Or, if possible, a week. Cut back on unnecessary spending.

Open your mouths and make some noise. Don't sick back and watch your communities be pulled apart, or the communities you grew up in be devastated. Reach out and do all that you can to motivate, and bring understanding to them about the power that lies within their vote and voice. Voting for the President wasn't enough. We must come out in droves and vote at every election. Make your voices heard. Because where the voiced are heard, the cash will follow.



Related Articles
Editor's Picks Articles
Top Ten Articles
Previous Features
Site Map





Content copyright © 2023 by Ruthe McDonald. All rights reserved.
This content was written by Ruthe McDonald. If you wish to use this content in any manner, you need written permission. Contact Ruthe McDonald for details.