Five Photography Composition Rules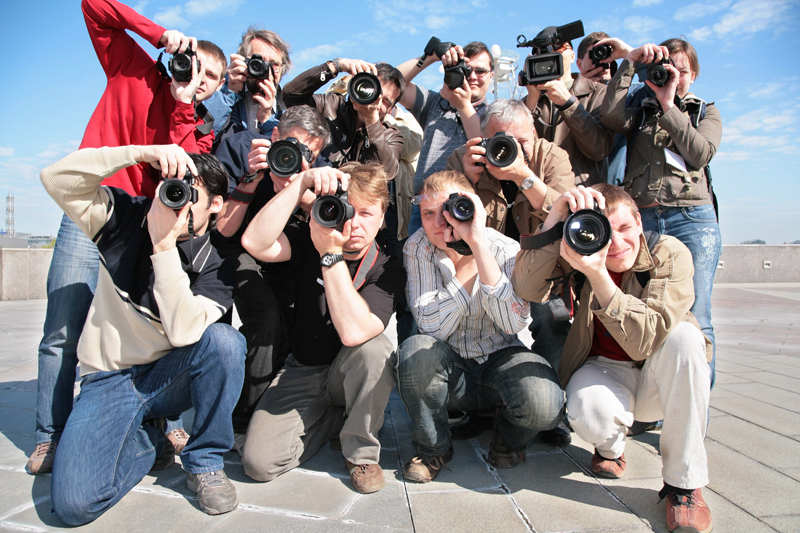 There are many photography guidelines and rules that you can follow to produce better images. But, its always a good idea to be aware that sometimes breaking the rules will make a more compelling photograph. So with that in mind, here are some composition rules to help you.

Rule of Thirds

If you divide your photograph into three equally sized columns and rows, you will have nine uniform parts to your image. When composing your image, it is generally considered a good idea to position the focal point or important element in your image, onto one of the intersecting lines between these parts. Doing this will stop you from making the main part of your image central and is therefore usually more pleasing to the eye. Saying that, many photographers put their subject right in the middle of the frame and it works for them.

Leading lines

Leading lines work well in photographs as they direct the viewer's eye through the image. A leading line could be for example a windy road or river that starts at the bottom left of the photograph and follows through to the top right of the image.

Symmetry

Making the elements in a photograph symmetrical seems to go against the idea of rule of thirds and leading lines, but some subjects are captured more dramatically by using this type of composition. A very long straight road in-between fields or a desert would work well for this technique.

It is always worth thinking about which composition rule will work best and if you are not sure, take a few different images and decide which one is more interesting later.

Backgrounds

It is just as important to think about the background of an image, as well as, the main focus. If taking a portrait, it's a good idea to take some time to find an interesting or plain background, that is not cluttered or distracting. As long as you always make sure that the focus is on your main subject and the background is not taking away from your subject, you should be fine.

Patterns and shape

Wherever you look you will see patterns. Patterns can make for captivating images. Often the patterns are photographed at a different angle as our normal angle of view, so the image becomes a little abstract or graphic. Patterns are all around us, so make sure that you stop and look around the next time you take out your camera.

Enjoy creating!


Related Articles
Editor's Picks Articles
Top Ten Articles
Previous Features
Site Map





Content copyright © 2019 by Ewa Sapinska. All rights reserved.
This content was written by Ewa Sapinska. If you wish to use this content in any manner, you need written permission. Contact Ewa Sapinska for details.