Illustrator Building Shapes and Perspective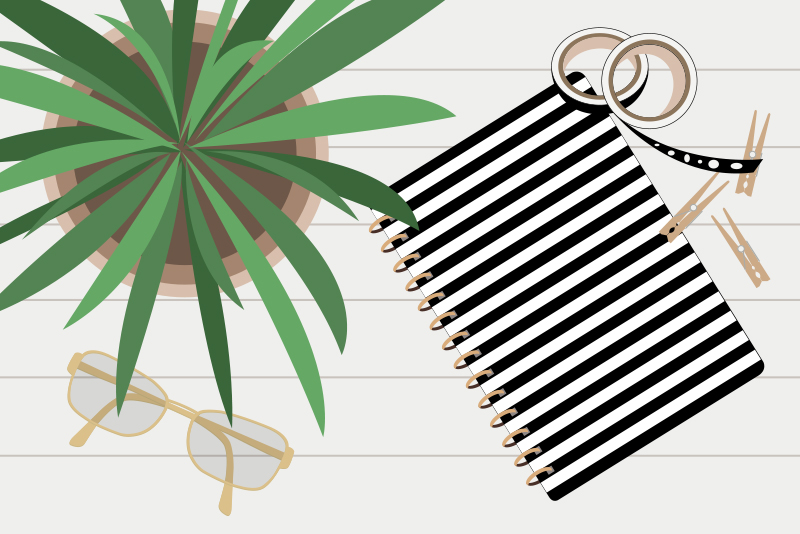 Illustrator
R
CS5 has some new tools to replace the old Pathfinder for building shapes. The new Shape Builder tool can be used to quickly and easily build shapes. To combine many shapes into one, just select the individual shapes with the Selection tool and the Shift key. Then click the
Shape Builder tool
in the Tools panel and the shapes are automatically merged together. There is no need to open any dialog boxes. By using the Options/Alt key instead of the Shift key, you can
subtract one shape or part of a design
from the group. In the
Shape Builder Tool Options
dialog box, you have many options for this tool including the new Cursor Swatch Preview.
Drawing in 1, 2 and 3 point perspective has been made easier with the perspective grids. When building a scene in perspective, Illustrator CS5 does all the work. Just use the Perspective Selection tool to drag a
design element onto the perspective grid
. Illustrator will automatically transform the element to fit within the perspective grid. Most of Illustrator's line and shape tools work in perspective. For example, if you select the bottom plane of the perspective grid and draw a rectangle, the rectangle will automatically be drawn to lay flat on the bottom plane.
Editing live text in perspective is easy with the
Perspective Object control bar
. Just select the text from within the perspective scene and click the Edit Text button in the control bar. Illustrator automatically switches to
Isolation mode
where you can edit the text without affecting the rest of the perspective scene.
Pixel perfect artwork for the web is easier with the
Align to Pixel Grid
option. When using this option on design elements, Illustrator will automatically nudge your lines and shapes to the nearest pixel edge, preventing them from landing in between pixels. This is especially helpful when working with type. In the Character panel, you can easily choose between anti-aliasing options including None, Sharp, Crisp and Strong.
The integration between Illustrator CS5 and Flash
R
Catalyst
R
is enhanced with this new upgrade. As with Photoshop
R
, you can now import your Illustrator documents into Flash Catalyst with full fidelity. The layout and design elements are maintained along with your artboards, layers and other document information. You also have the option of using live editing in Illustrator while working in Flash Catalyst. Illustrator will open allowing you to edit your artwork. When you return to Catalyst, your changes are automatically updated.
*Adobe provided a review copy to me free of charge.
Copyright 2018 Adobe Systems Incorporated. All rights reserved. Adobe product screen shot(s) reprinted with permission from Adobe Systems Incorporated. Adobe, Photoshop, Photoshop Album, Photoshop Elements, Illustrator, InDesign, GoLive, Acrobat, Cue, Premiere Pro, Premiere Elements, Bridge, After Effects, InCopy, Dreamweaver, Flash, ActionScript, Fireworks, Contribute, Captivate, Flash Catalyst and Flash Paper is/are either [a] registered trademark[s] or a trademark[s] of Adobe Systems Incorporated in the United States and/or other countries.


Related Articles
Editor's Picks Articles
Top Ten Articles
Previous Features
Site Map





Content copyright © 2019 by Diane Cipollo. All rights reserved.
This content was written by Diane Cipollo. If you wish to use this content in any manner, you need written permission. Contact Diane Cipollo for details.