CD review: Molly Hatchet - Justice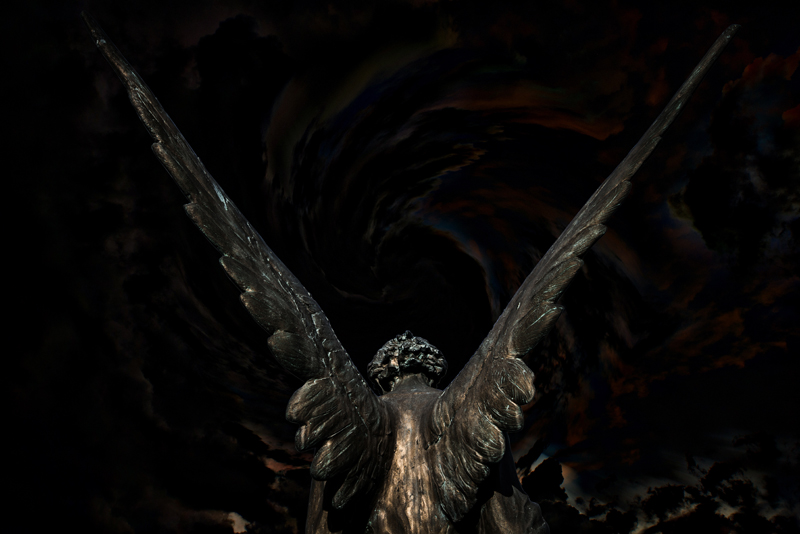 Molly Hatchet's Bobby Ingram
told me a couple of years ago that "Molly Hatchet is a spirit tradition and a legacy. I think it's faceless. It's the banner. It's the South has risen again. It's beer drinking on a Friday and Saturday night. It's hell raisin', confederate flag waving, bass fishing and Flirtin' with Disaster."
And sure enough, raisin' hell is all well and good and enough for most southern rock fans. However with age comes a heightened awareness of the world around us and a fuller pallet of life experiences. In sort of an emotional tail-spin from the death of his wife Stephanie in 2005, Bobby was not in the proper mindset for a new record after the cathartic outburst that was the band's previous release (the excellent
Warriors of the Rainbow Bridge
.) New material was not a priority.
Then a tragic event occurred in Florida (the band's home state) that shaped things to come. A seven year-old girl, Somer Thompson was abducted while she was walking home from school. Her body was later discovered in a local landfill site. A benefit concert was scheduled to help raise funds for a reward in catching the killer. Ingram and Hatchet (vocalist Phil McCormack, guitarist and co-founder Dave Hlubek, keyboardist John Galvin, drummer Shawn Beamer and bassist Tim Lindsey) quickly jumped on board.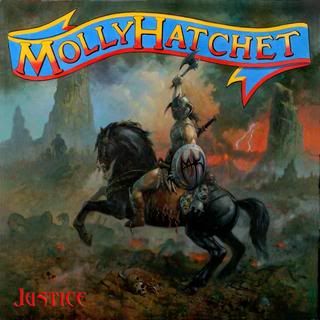 The event triggered a creative outburst all under the theme of justice, which became the rallying cry for the material as well as the title of what would be the new record. According to Bobby, he sat down with a guitar one night and the songs came pouring out over the next day or two. Justice, the resulting album has a gritty edge to a lot of the songs, commiserate with the somber events which were the catalyst for the project.
The title track is as solemn as a death row march. At 8:39, it's one of the tour-de-force kind of songs that Molly Hatchet is known for on recent records and like its southern cousin "Freebird", the music starts off slowly, ramps up and culminates in a tasty guitar display at the finale.
"Vengeance" and "In the Darkness of the Night" are also a couple of dark and snarly songs with the latter, in particular, having a really compelling chorus. "As Heaven is Forever" is a tremendously touching song and was written by Phil McCormack for Ingram, talking about life after losing a loved one.
The most emotional point of the record is "Fly on Wings of Angels (Somer's Song)". Written and recorded for the fundraising project to raise reward money to catch Somer's killer, the song is truly poignant, particularly when one hears the vocals of Somer's sister, Abby, at the beginning singing "You Are My Sunshine", (Somer's favorite song). Hatchet has donated 100% of the proceeds of the sale of the single to the Somer Thompson Foundation
Despite a sober mood guiding the record, it isn't to say there aren't some lighter moments. "Been to Heaven, Been to Hell" which opens the record is a rave-up that's traditional Molly Hatchet. "American Pride" is one of the best examples of what this band is all about. Southern rock, southern boogie, swamp rock. Call it what you want. This is one of the songs you'd play people who have never heard Hatchet before. "Safe in My Skin " and "Tomorrows Are Forever" are both solid rockers, with the latter kicking some serious behind with the chorus.
Two of my favorite song on the records, surprisingly are a little out of the regular Molly Hatchet formula. The songs a little more closer to '80s arena rock than the southern stylings we've grown accustomed to but both are very, very strong. "Deep Water" starts off with this simple guitar riff that I just have to keep playing. It shows that some of the most memorable things don't have to be these big convoluted things. McCormack's gruff vocals roll over this like choppy waves on a stormy ocean and the guitars snarl all the way through, with an especially satisfying solo.
The other cut, "I'm Gonna Live 'Til I Die" is a companion piece to "Deep Water" in that it has a really hooky guitar riff that I just love. This song starts off slowly, however, sucking you with a great six-string intro and then kicks into that great (yet again, simple) riff. A wicked solo just about bowls you over at the end of the song, leaving it off in fine fashion. Stretching out to over 8 minutes, you get full value for your money with this song.
I was really struck by a handful of cuts when I first played this record and after five or six spins almost every song stands out as really strong. McCormack has taken flak over the years for his vocals but to me, he has an honesty in his voice and unfettered delivery that really comes through. He may not be Paul Rodgers but then again you can hardly call Brian Johnson a great vocalist either. I think he does great
justice
(sorry, couldn't resist) to the material. And one other thing about this disc is obvious; Bobby Ingram is a terrific songwriter.
At over 60 minutes, there's a lot to enjoy. If you're a Hatchet fan, you will love this record and if you're just getting around to checking this band out, this is a great place to start.
You Should Also Read:
Molly Hatchet website
Molly Hatchet MySpace


Related Articles
Editor's Picks Articles
Top Ten Articles
Previous Features
Site Map





Content copyright © 2019 by Morley Seaver. All rights reserved.
This content was written by Morley Seaver. If you wish to use this content in any manner, you need written permission. Contact Morley Seaver for details.