Easy Spaghetti and Meatballs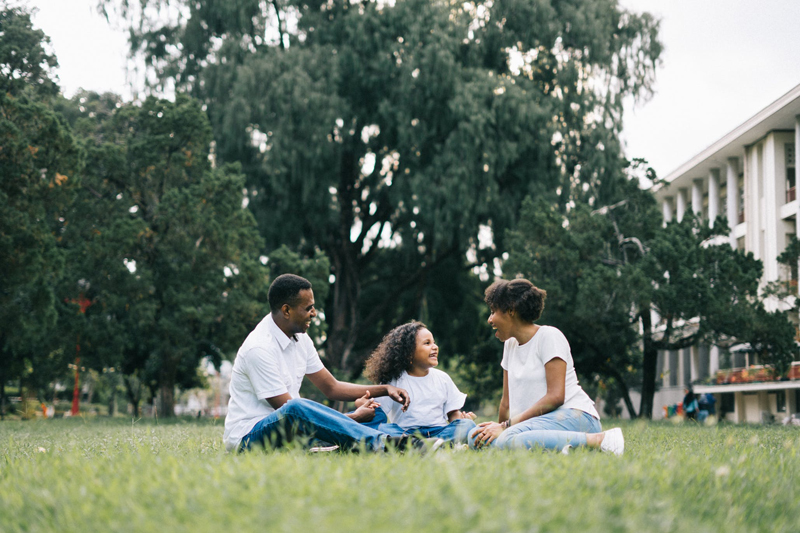 Here is a mouth-watering recipe for Spaghetti & Meatballs. Who can pass up a dish made with homemade spaghetti sauce? Here is a fast and budget friendly recipe that will not only be kind to your wallet, but have your family asking for seconds!

I absolutely love Italian food. I guess you can say it's in my blood. (My great grandfather was Sicilian.) Growing up, Italian food was a staple, along with our traditional soul food. But what is soul food, anyway? Food that is cooked from the heart and soul, usually passed down through generations. So pretty much, any ethnic group can claim "soul-food".

Whether it was spaghetti, manicotti, ziti, lasagna, stuffed shells or fettuccini with mussels and white wine sauce (Yum!), we knew that we were in for a treat. Especially if there was a meatball with it. Times were lean back then, too. But you can practically feed an army with a pot of spaghetti and meatballs or meat sauce.

Here is a list of ingredients for a great Italian meal to feed 4-6 people.

Ingredients:

1 pound of spaghetti
2 pounds of ground beef or turkey
2 cans (28oz each) crushed tomatoes
1 small can of tomato paste
2 tablespoons of olive oil
1 small onion, diced
4 chopped garlic cloves
1 small green pepper, diced
1 cup of plain bread crumbs
½ cup parsley (divided)
½ cup of fresh basil, chopped
1 teaspoon of salt
1 teaspoon pepper
1 teaspoon garlic powder
1 small carrot, diced
½ cup of milk
1 egg
½ cup of fresh grated pecorino cheese (romano goes great too!)

Directions:

Cook spaghetti according to package directions. (Don't forget to salt the water…1 tablespoon for 8 quarts of water.)
In a bowl, combine ground meat, ¼ teaspoon of salt, ¼ teaspoon of pepper, ¼ cup of parsley,¼ cup basil, garlic powder, half of chopped onions, bread crumbs and pecorino cheese. Mix together (use your hands.) In a small bowl, beat egg and milk together and add to meat mixture, mixing well until well uniformed.
Preheat a deep skillet or dutch-oven over medium heat. (No oil needed at this time. If using Turkey meat, use a little cooking spray.) Take meat mixture and begin to form into small meatballs the size of a golf ball. (18-24)
Place meatballs one at a time into hot skillet. Let them sear on one side for about 5 minutes. Do not touch. I know you will be tempted to, but don't. Turn, then cook for 3 minutes on other side. Remove from skillet. (They will finish cooking in sauce)
Discard any oil that may come from the meat. Allow skillet to get hot again, add the olive oil. Sauté the rest of the onion, garlic, and carrot on low heat. Add tomato paste. Slowly add the two cans of crushed tomato. Bring to a gentle simmer, adding remaining salt and pepper (8 minutes).
Place meatballs into sauce, coating the meatballs. Turn heat down and simmer for about 20-25 minutes. Turn heat off, add remaining basil and parsley.

Serve over spaghetti with a tossed salad, and Italian bread.

You can omit the meatballs, and just make a meat sauce. Brown the meat, discarding the egg, milk and bread crumbs. Add your onion, garlic, and carrot, along with salt, pepper and garlic powder. Follow with the tomato paste, crushed tomatoes. Simmer for twenty minutes then add parsley, basil, and half the pecorino cheese. Be sure to use some of the sauce to coat the spaghetti.

Not into meat? Then omit the meat all together, and add more carrots, onions, green peppers and maybe some mushrooms, if you like. Use your imagination.

For a complete knock out meal, add dessert.

Buy a the prepackaged sponge cake cups, a pint of strawberries, and some whipped topping.
Wipe and slice strawberries, placing into a bowl. Add a ¼ cup of sugar and 1teaspoon of lemon juice. Allow to sit for at least 30 minutes. Spoon over sponge cake, top with whipped topping and a sprig of mint.


Enjoy!









Related Articles
Editor's Picks Articles
Top Ten Articles
Previous Features
Site Map





Content copyright © 2023 by Ruthe McDonald. All rights reserved.
This content was written by Ruthe McDonald. If you wish to use this content in any manner, you need written permission. Contact Ruthe McDonald for details.