Wise and Powerful Choices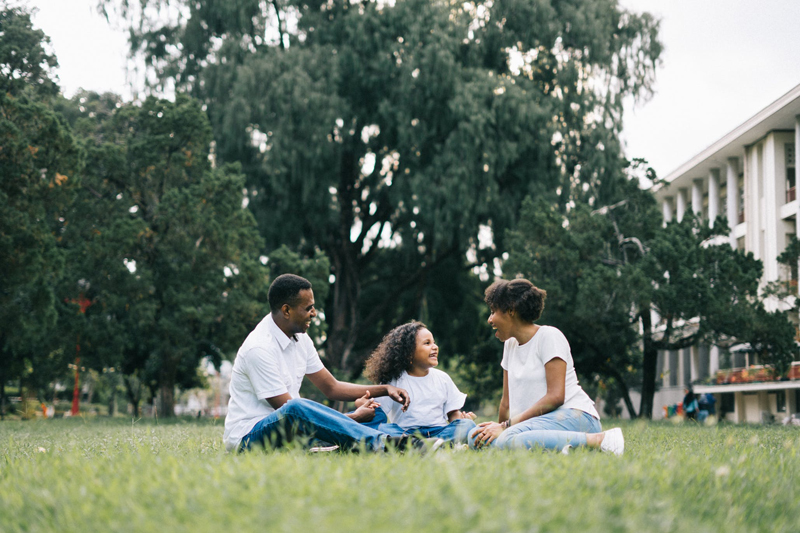 History was made earlier this week, as Senator Barack Obama became the first Black Democratic nominee for President of the United States. Many have said that this was a historical-making-moment for, African Americans. Others said, it was a historical moment for, America. While others expressed, it was a world event. Make no mistakes about it--America is always under the watchful eye of the many Nations. Often setting precedents.

This was a history making moment. Not only for African Americans, but also for America. Yet, are we ready for a Black President in America? The short and big screens have chose to depict the President as a Black man, in movies and TV dramas on occasion. But, are they really ready for this scenario to be true? Does having a Black President change anything? And, why should he be titled as a Black President? You don't hear of anyone saying, 'White President'. It is, 'President of the United States'.

I understand the pride that goes with this moment for African Americans. Many never thought in their lifetime, to see an African American make it this far. Let alone, the possibility of having a Black president. It was as foreign a thought, as living on Mars. Or, even for some, walking on the moon. It was too inconceivable. Yet, here we are, in 2008, and the real possibility of having a Black President is upon us. The whole world is watching and waiting with bated breath. However, we have a responsibility to ourselves, our family, and communities to vote wisely. Making the best choice for our life, not just based upon someone's skin color or culture.

DECIDING

There are many decisions that go into choosing a president. There have been many that expressed that they would not vote for a Black man. Some voiced they would not vote for a woman. Others have said they would not vote for another white man. Childish mentality ensues the minds of those that choose to let the power of their vote be based upon the color of ones skin, or their gender. There are issues that are affecting us, and issues that need to be addressed.

When making the decision to choose who to vote for, there are things that should be considered. Voting for Senator Obama only because he is black, is not only a disservice to him, but a greater disservice to ourselves. The choice in candidate should be based upon who best can help change things in America, and help the current situations that one may be facing in life.

The choice for President should be a personal one. Because, when it comes down to it, you need to know how each candidate will and can affect your current life situation and the lives of those in your community. The choice should be based upon what is best for YOU.

ISSUES

The issues at hand in many Black communities can vary from state to state. As it varies in severity. However, the affect is still the same. And the need for aid continues to grow and intensify. There are schools that are sub-par. Crime is greatly elevated. Neighborhoods have seen a greater decline in living conditions. There is lack of communication between communities and local government and agencies. There are issues of great poverty. Jobs are scarce, too far and in between. Housing is minimal at best, and sub-standard for many. People that have worked hard for their homes, are losing them in foreclosures at an exceedingly high rate. Communities are becoming ghost towns, with local businesses closing. Supermarkets and Hospital closing. Yet, new banks are springing up on every corner.

Recent reports show that gas and food prices are on a steady rise. It is currently at its highest in twenty years. What does this spell for all those already living in poverty? What does it say for those who are barely making ends meet now? How will they survive the next wave of increase and be able to feed themselves and their families?

These are the issues that are facing many. These are the issues that are confronting us this election. These are the issues that have been facing us for a long time, and have steadily gotten worse. These are the issues facing the next President. And he will have to be able to address these issues and more.

LET YOUR VOICE BE HEARD

Change has been the word for this electoral season. It has rang from the mouths of not only the candidates, but also from the voters. What is the next President going to do that is different from the current? Whomever wins this election they have much to do, with many people watching. Yet, is it reasonable to expect an immediate change to be seen? In some situations, yes. However, we know that it's going to take some time to actually see the effect. We are not just choosing another President. We are choosing a whole new administration.

If you do not vote, then you cannot make a change. You have no voice in what is said or done in this election. We shouldn't vote for someone because he is Black or because, someone is White. We shouldn't vote because someone is young or someone is old. We should vote, because we have something to say, we want change for the better, and because we can make a difference.

Voting is taking responsibility for what you want to see changed in your life, family and community. Your voice is important. And, what you do with it, affects the next four to eight years.

Don't just vote because there is a black man running. Vote with an educated and wise mind. Vote for who you believe is best for you, your family, and community. Know the candidates. Be informed. Know what our issues are. Know what their issues are. Then decide based upon who you believe will best serve your needs.






Related Articles
Editor's Picks Articles
Top Ten Articles
Previous Features
Site Map





Content copyright © 2023 by Ruthe McDonald. All rights reserved.
This content was written by Ruthe McDonald. If you wish to use this content in any manner, you need written permission. Contact Ruthe McDonald for details.