National Clean Off Your Desk Day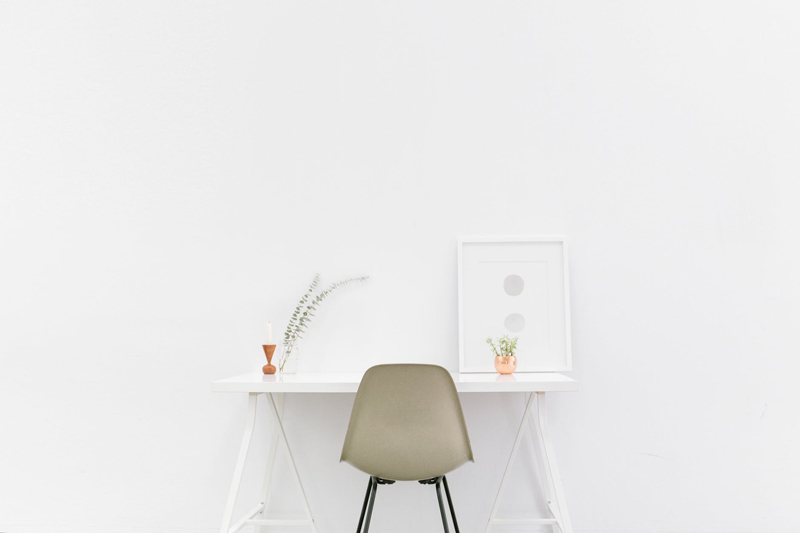 The second Monday in January is National Clean off Your Desk Day. This is an opportunity for a once a year deep cleaning of your workspace, and this is how to do it.
Separate your area into smaller areas: desk surface, desk drawer, floor, walls and maybe include the filing cabinet and an in tray. If you can't do all areas in one day, then just sort one area. Making improvements to one space may encourage you to tidy another soon afterwards.
Surface of the desk
Have the surface of your desk as clear as possible. It's easier to work in a clearer environment. Ask yourself if you really need all the clutter that has made its way and rested on the surface. Only have on the work surface what you need to work at your desk, keep everything else off your desk. If you have a container of pens and pencils, make sure they are useable. Do you need to buy anything such as an in tray or pencil sharpener?
Desk drawer
Put a large garbage bag flat on the floor. Empty all the contents of your desk drawer onto the garbage bag. If you have more than one desk drawer, you can do them altogether in one big pile. Clean out your drawer and only put back what you really want in the drawer. You will be amazed at how much you had in the drawer compared with how much you really want stored there.
If you can, gather up the bag and all the contents on top and put them straight in the garbage bin. The job is now complete. But if you feel guilty about putting things in a landfill, then get a grocery bag and fill it with what you think can be recycled. While you think every little pencil can be saved, make sure you give your unwanted stuff to someone who really wants it. For small items like pens and pencils, thrift stores are not really interested.
Have a good filing system
Clutter happens because we don't have a good filing system for when things arrive in our home or office. Aim to touch each piece of paper once and only once. When you first see it, action it and file it. Doing it regularly will help you to avoid most of the clutter build up in your home.
Clear out your filing cabinet
Finally, if your filing cabinet is too full then consider attacking it with a trash can and a shredder. You may need a few hours to do so, or just do one drawer each day.
Keeping a tidy desk is essential to having a productive mind. They look better to your employer and just make you feel better in general. When you can locate what you want quickly, you are being more productive. Untidy desks only lead to frustration when you can't find things.
Whether you want to be creative or just keep your bills up to date, declutter your desk regularly and you will reap the consequences.
Don't Agonize, Organize Your Office Now!: Simple Solutions for Your Office Organizing Challenges
The Office Clutter Cure
You Should Also Read:
Living Simply - Improve Your Life with Less Clutter


Related Articles
Editor's Picks Articles
Top Ten Articles
Previous Features
Site Map





Content copyright © 2021 by Tina Razzell. All rights reserved.
This content was written by Tina Razzell. If you wish to use this content in any manner, you need written permission. Contact Tina Razzell for details.