Black Life and Responsibility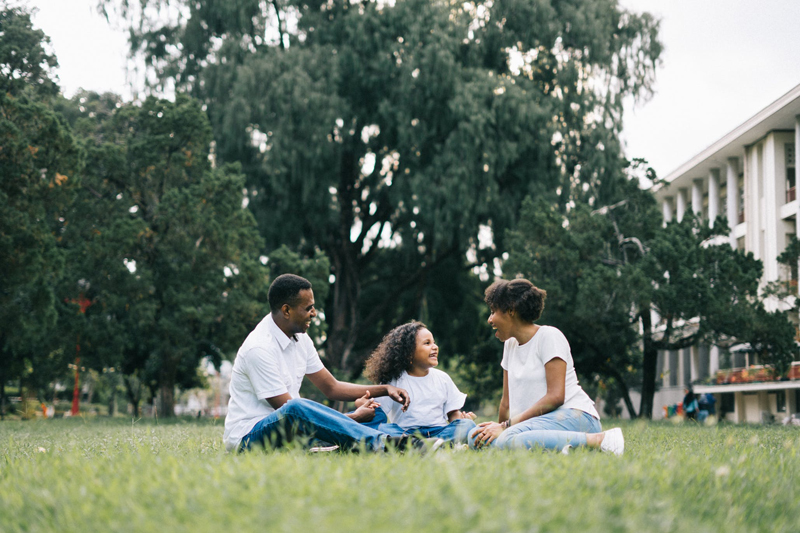 Who dropped the ball in the Black communities? When did the tide change in the neighborhoods, that use to foster love and pride? Things have drastically changed. Every day, seems to bring another issue to be concerned with, and no solutions in sight. Who is responsible for the state of our black communities? Is it the people that live there? The politicians and government? Or, the Church? Could it be all?

THE PEOPLE

There are many Black communities that are thriving and have reached a certain plateau of comfort, however, a small percentage. Many Black communities across America are struggling, and see no way out of their current situation. Are they to blame for their situation? Not necessarily. Sometimes, circumstances cannot be helped. Yet, there are some people that contribute to the condition of their communities. Be it in a way of behavior, lack of initiative, poor mentality—they contribute to the continued downward spiral. Be it the drug pusher, the gang banger, or even the person that refuses to do anything at all—each one has a hand in the state of their community.

One cannot be content to sit by and allow things to continue as they are, if one desires change. If you want a better life for yourself and your children, you are going to have to stand up and start taking a proactive stance where your community is concerned. This means getting involved in your community. Researching who is in charge of your district. Writing letters; making phone calls; organizing the community; getting involved in the area schools; forming relationships with teachers and other parents. And voting. It is a well known fact that, communities that do not vote get the short end of the stick. It is the communities and districts that turnout at the polls, that see money being poured into their schools and communities. Show that you care about where you live. Take an active role in the state of your community. If you can't; then how do you expect others to?

POLITICIANS AND THE GOVERNMENT

Promises are regularly made during campaigns; but seldom followed through. In turn, this hampers voter turn out for the next election. Thereby, falling back on the people of the communities most in need. For too long, there has been a lack of communication between government agencies and the Black community. As with most minority communities. There is a barrier that exists between those in need of help, and those with the ability to help. This has led to severe mistrust between politicians, government agencies and communities.

Some communities have set us liaisons between all parties. Liaisons, (from the community) should represent the needs of their community, and be held accountable for all actions taken; and be able to clearly stipulate the needs and desires of their community in detail. Liaisons help to educate communities on what is available to them. Communities are often not aware of the aid available to them, because either; 1. They just don't know, 2. The agencies never informed the communities, 3. Many communities do not know their rights, and 4. There is no trust in government.

THE CHURCH

It was where people knew they could go for help in the time of any kind of trouble. The Church. Pastors were revered and looked upon for guidance and counsel. The mothers of the church were known to provide the kind of care and nurturing that many children may have lacked at home. The Elders in the church were seen as father figures. Somewhere, somehow, the church has dropped the ball. It is wonderful to have beautiful edifices that can hold many people. But, it is now lacking the care and concern that many old, storefront churches once had. As well as, the respect of the community, and the ability to step in and give guidance. There seems to be something amidst, when a mother of three comes to church in need, and says her children are hungry, and all she is told is that she will be prayed for. There's something wrong, when a person feels more welcomed in a place of non-believers, as opposed to the house of God; because of their clothes. Or, they just got out of jail. There's something wrong, when a community that once thrived, but is now rampant with drugs, prostitution, gang activity, and larceny, is surrounded by twenty churches of faith, that cannot come together and make a change in that one community. Something is horribly wrong.


Blaming someone, however, never changed anything. However, taking responsibility and accountability is the beginning of change and finding solutions to the problems that are at hand. The Black community has had its share of trials and tribulations. There is certain to be more to come. Yet, there is something that can be done on every level, by every person, to make a difference in the lives of each person, in each community, that is struggling to make it from day to day. The people in the community can make up their minds to do something, then act upon it. The politicians and government agencies can begin to foster a relationship of trust, by reaching out to work with community leaders and representatives. The Church can return to where God called them. To feed and cloth the hungry and naked. To spread the Love of God as He intended to every person, no matter their situation or circumstance. To above all, remember that, the building is not the church—the people are. Someone has to make a step. Why not you?




You Should Also Read:
Knowing Your Local Government
Community Action Patrnership
Angel Food Ministries


Related Articles
Editor's Picks Articles
Top Ten Articles
Previous Features
Site Map





Content copyright © 2023 by Ruthe McDonald. All rights reserved.
This content was written by Ruthe McDonald. If you wish to use this content in any manner, you need written permission. Contact Ruthe McDonald for details.