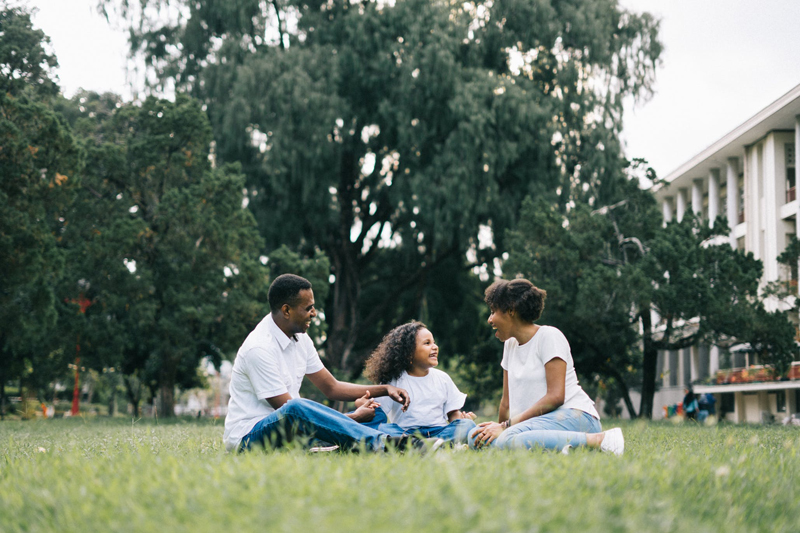 The weather is getting cold. The leaves are turning colors and falling off the trees. You know what that means…The Holidays are officially around the corner! Thanksgiving is here, and it's time to brush up on our traditions. Make new ones, and perhaps tweak the old ones. Nothing is better than spending time with family and friends, relaxing, eating, watching football, and perhaps a good movie or two.
Thanksgiving was always a special time in my family. My Nana, the matriarch, made it priority number one that we always get together for Thanksgiving. She said she didn't know how long she had, so as long as she was here, all her children would get together for Thanksgiving. That one holiday was officially hers. We could have all the others, but not Thanksgiving. She is 96 now, and I can tell you she still feels the same.
Family traditions are what mostly make the holidays so special. Whether it's repeating time old traditions, or making new ones. It just makes for a very special holiday; especially shared with family and friends. What are some of your holiday traditions? Was there a favorite dish or recipe? When I smell cinnamon, I think of my childhood. It just stirs up so many happy memories.
There are many twists on Thanksgiving menus. It all depends on what you and your family want this year. You can have the traditional turkey, or the fried turkey (which has caught on all over!), You can have the traditional side dishes of candied yams, collard greens, macaroni and cheese. Or, you can do something totally different. What gets your fancy, take a look at the following holiday menus, and see which one suits you! Heck, try them all! It won't hurt to splurge just this once! After all, what's Thanksgiving without a little fat!!!
Here's the Thanksgiving fare I grew up with!
A Traditional Soulful Thanksgiving
Roasted Turkey with Giblet Gravy
Recipe
Sage Sausage Dressing
Recipe
Candied Yams
Recipe
Collard Greens
Recipe
Deluxe Macaroni & Cheese
Recipe
Cornbread
Recipe
Baked Ham
Recipe
Fried Chicken
Recipe
Potato Salad
Recipe
Green Salad
Peas & Rice
Recipe
Lasagna
Recipe
Baked Ziti
Recipe
Sweet Potato Pie
Recipe
Yeast Rolls
Recipe
Easy Pound Cake
Recipe
(Worried about the fat and calories? Get over it! It's only one day!)
Mind you, we were a family of eight children and their spouses, and twenty plus grandchildren and a host of friends. Cooking started well before Thursday!
Here is a menu that I sometimes use for Thanksgiving and Christmas, or special occasions. (Just a minor tweak to what I grew up with)
Sage Roasted Turkey with Sage Gravy
Recipe
Cornbread Dressing
Cranberry Mandarin Orange Sauce
Recipe
Roasted Yams
Asparagus with Lemon
Baby Green Salad with Anjou Pears, Blue Cheese & Walnuts
Recipe
Wild Rice with almonds and mushrooms
Yeast Rolls
If you want to try this Menu for Christmas, try Leg of Lamb. It goes great with this meal.
Here's to wonderful old traditions. Brand new traditions. And cherished memories.
Happy Cooking!
Happy Holidays to your family from mine!
For Pictures from my kitchen:
Cooking With Rue


Related Articles
Editor's Picks Articles
Top Ten Articles
Previous Features
Site Map





Content copyright © 2023 by Ruthe McDonald. All rights reserved.
This content was written by Ruthe McDonald. If you wish to use this content in any manner, you need written permission. Contact Ruthe McDonald for details.