Questions to ask When Buying a Used Car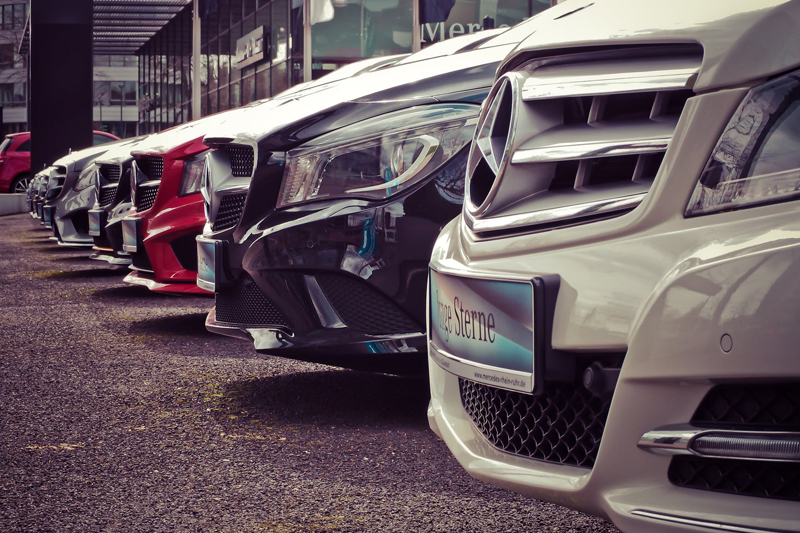 Need to buy a used car but, don't know what questions to ask? There are certainly some important questions to ask when buying a used car and I've listed a bunch of them here for review.

The key is to get as much information about the car as possible. While you may hear that the used car you're interested in was driven by a little old woman from home to church and back, just know that may not be the case.

Whether you're buying from a dealer or private party, here are some important questions to ask:

1. What is the history of the car? You can ask the owner or dealer about who drove it before it went on sale and to give you as much information as possible about who drove it, where they drove it, how they drove it, etc. You'll also want to run an AutoCheck history report on the car. An AutoCheck report will tell you who owned and when, where it was driven, if it was sold at auction, if it was ever reported stolen and much more. There is a link at the bottom of the article where you can have an AutoCheck report run. It should always be the first step in any used car purchase.

2. Ask to see the maintenance records. While many drivers don't think of the time that they'll be selling their car while they're driving it, smart drivers do. Peace of mind is important when buying a used car and having maintenance records should help put you at ease.

3. Why is the car being sold? Did the owner trade up for a new car or was it involved in a terrible accident? Did a child go off to school and not need a car for a few years or did it always seem to be in the shop. Don't be afraid to ask a lot of questions about the car and the details as to why it's being sold.

4. What don't you like about the car? Everyone selling a car will talk about the things that they like best about the car they're selling such as, the great gas mileage, the comfortable ride, the extra room, etc. Throw them a curve by asking what they did not like about the car first and see if the owners answer is something that might bother you also. If so, look at another model.

5. Ask specific questions that are important to you. Instead of simply asking, "How does it run?"; ask "how does it ride in the snow" or "how does it run at high speeds as I tend to drive fast…".

6. Can I see the engine? You don't have to be a mechanic to see signs that a car was not properly maintained. Are the battery posts full of dissolved lead from the battery acid? Do the belts and hoses look worn, torn, or are they loose? Does the radiator fluid look like rusty water? Are the fluid levels (oil, power steering, transmission fluid) at the proper positions and the right color?

7. Can I take it to my mechanic to have a look at it? This should really be a condition that must be met for you to purchase as opposed to a question. Unless you're a mechanic you should definitely take it to a trusted mechanic. If you're buying from a dealership, that doesn't mean you should take it to one of their mechanics for convenience. Take it to a mechanic and be willing to pay them for their advice and feedback as it will be priceless. Would you rather pay $50 to $70 for a good mechanic to tell you that the engine has a hairline crack that will expand or has a timing belt that needs immediate replacement or find out the hard way? You can even negotiate better based on the mechanic's feedback where the seller may agree to discount the price further if the car needs repair or maintenance that wasn't done.

8. Is the original manufacturers warranty valid once the car is sold? This assumes that there are years or miles that have not been exceeded by the warranty. If buying from a dealer, you should also ask if they have a 60 day warranty in case you have any problems. Most good dealers will offer that.

9. Has the car ever been in an accident? Even if it looks like new or the owner tells you just a slight fender bender, you should have it checked out as part of the inspection process at the mechanic. If the car pulls to one side or seems like it drives straight but, the car's nose is off center, that may mean the frame is bent which is big trouble and difficult to fix properly. A mechanic can usually tell if there's been damage repaired but, if you suspect it may have been severe, have an auto body shop take a quick look at it.

10. What's the lowest you'll take for the car? This is best asked after the above questions are asked and if you've found some things that need to be repaired, you'll have more leverage when negotiating price. After this question is answered by the seller, make sure you tell them everything that's wrong with the car (even if it's normal wear or mileage) as you're trying to pay as little as possible.

Buying a used car can take as much time and research as buying new and it's worth every minute you spend as you want to be sure that the car will suit your needs.
So ask as many questions as you can but, make sure you include the 10 questions above as well.

-------------------------------------------------------------------------------
Need help buying a used or new car? We can help. Contact us at ProAutoBuying.com.


Related Articles
Editor's Picks Articles
Top Ten Articles
Previous Features
Site Map





Content copyright © 2023 by Stephen M. Hague. All rights reserved.
This content was written by Stephen M. Hague. If you wish to use this content in any manner, you need written permission. Contact Stephen M. Hague for details.