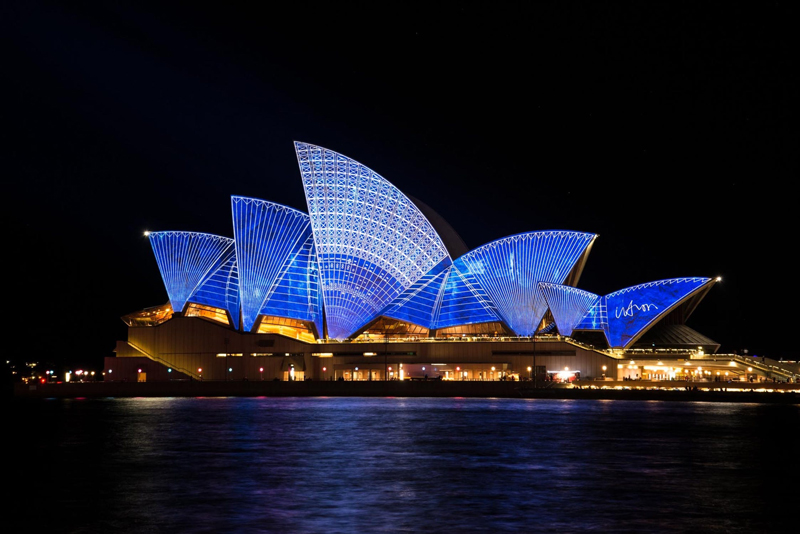 Australia is a very big country. Some will be surprised to know that the United States of America and Australia are roughly the same size. Interestingly, the USA and Australia also share a myriad of climate zones, from hot humid summers to below zero freezing winters, and pretty much anything in between.

There are six climatic zones identified in Australia. They are:
Tropical and Equatorial Zones
Sub Tropical Zone
Desert and Grassland Zones
Temperate Zone
Mediterranean Zone; and
Cool Temperate and Alpine Zones.

Tropical and Equatorial Zones
The Tropical and Equatorial Zones includes the coast of the Northern Territory, north of Broome in Western Australia, The northern part of the Queensland coast north of Mackay and including Cape York.
Tropical and Equatorial temperatures are high pretty much all year, with no frosts and with an average high temperature above 30⁰C (86⁰F) and an average lowest temperature of 15⁰C (59⁰F). The most distinguishing feature of the Tropical and Equatorial climate distinct features the monsoon (also known as the wet season) and dry season. In this climate most of the yearly rainfall falls in the wet season. The monsoon occurs during the summer months from December through to about April, and the dry season from about May through to November. An important point for travellers to note is that during the wet season it is common that roads are blocked due to flooding for up to 6 weeks in some areas. The best time to travel in this climatic zone is during the dry season.

Subtropical Zone
The Subtropical Zone is a coastal zone commencing from 30° 18' 0" S Latitude (Coffs Harbour, NSW) north through the NSW/QLD border through Brisbane and as far north to Mackay. In WA, it is also only found to be coastal and from north of Exmouth to Broome and inland only as far as Halls Creek.
This climate is a very mild climate and is one of the reasons fruit and vegetables are grown in large numbers in this climatic zone. Frosts are rare, and average highest temperature just below 30°C ((84°F) and lowest temperatures are around 10°C (50°F). Most summers are wet in this climate and winters are dry. Humidity is present during the summer months. During the wet months, roads can become dangerous in heavy rain, and storms are more prevalent during the hot period.

Desert and Grassland Zones
Desert and Grassland Zones have an interesting characteristic in that the climatic environment can be very challenging with extremely high summer temperatures and cold winters. Average high temperatures are usually over 35°C (95°F) and can get as low as -5°C (23°F). Because there is huge evaporation of water in this zone, droughts are very common. The Desert and Grassland Zone is found only in Central Australia. Travelling in this climate zone is not advised during the summer months. If one is travelling during the winter months, it is wise to remember that the nights can bring sub zero temperatures.

Warm Temperate Zone.
The Warm Temperate zone includes inland Queensland, New South Wales tablelands, the coastal region south of Sydney and north as far as Coff's Harbour. In Western Australia is approximately from the coastline at Exmouth south to Geraldton and westward inland as far as Meekathara. The average temperature in this climatic zone is arguably the most comfortable of all the climate zones found in Australia. Because the Warm Temperate Zones are found on the east and west coasts of Australia, and near the ocean, this brings warm comfortable non humid temperatures for the most part of the year, and cool to cold winters. It is in the Warm Temperate zones that one experiences the four seasons. Blossoms in the spring and beautiful autumn colours in the autumn. Travel is recommended at any time of the year in this climatic zone.

Mediterranean Zone
The Mediterranean zone can be found in much of the southern coastal parts of Australia from the eastern seaboard, through Melbourne, Adelaide and west to Perth. This climate is similar to the warm temperate zone climate, except that rainfall usually occurs in winter, with only slight rain during the summer months. The winters can be cool with average annual lowest temperatures down to 5°C (41°F). Very low humidity is experienced in this zone, which makes it a great climate for growing grapes and other stone fruits.

Cool Temperate & Alpine Zone
The Cool Temperate and Alpine Zone covers areas like Tasmania, the southern highlands of Canberra and the whole of the Australian Capital Territory, all high mountain areas including the Granite Belt of South East Queensland and the high tablelands of the NSW which include the townships of Armidale and Glenn Innes, as well as the southern Tablelands of NSW and the high country of Victoria.

This zone is typically where you'll find snow during the colder months, particularly around the Victorian NSW border. Winters can be very cold and summers at times can be hot and dry heat. Excluding the snowbound areas of the Alpine region, travelling in this climatic zone is advised year round.



Related Articles
Editor's Picks Articles
Top Ten Articles
Previous Features
Site Map





Content copyright © 2021 by Judie Bellingham. All rights reserved.
This content was written by Judie Bellingham. If you wish to use this content in any manner, you need written permission. Contact Judie Bellingham for details.