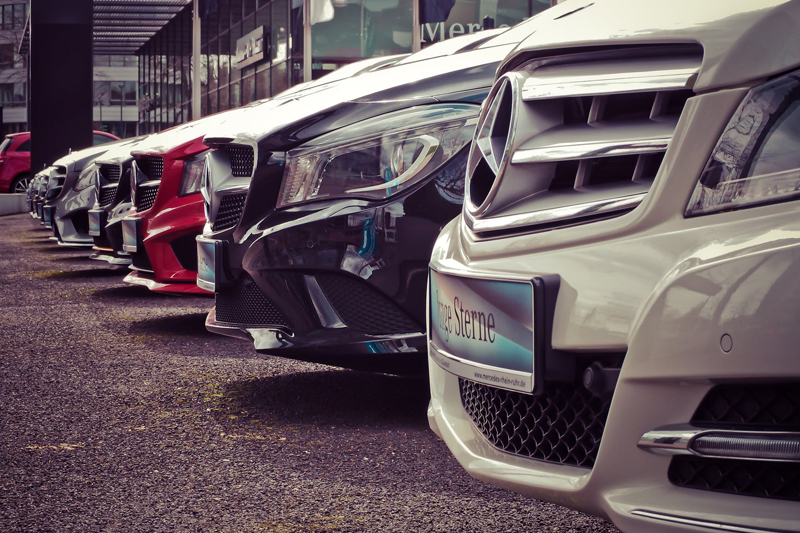 The TomTom ONE is a basic, entry level GPS navigation device. However once you dig down into the advanced routing features you really start to see where this GPS shines.

The TomTom ONE is a sleek unit which is the right size to put in your pocket or purse if you're going mobile.

The standard display is 3.5 inches and can show 64,000 colors. The display is great because it shows vibrant colors even at wide angles and it's bright enough to see even in direct sunlight.

Both night and day modes have their own brightness controls so you can set them to be very bright during the day and very dark at night. There are also ten different color schemes available if you don't like the default colors.

The ONE has a typical windshield mount suction cup with a ball and socket joint to be able to rotate to any angle you wish.

I'm not a fan of using the GPS window mount though because to me it's broadcasting to a potential thief that there's a GPS unit inside the vehicle by looking at the mount or the rings left on the windshield when you remove it. Even if you were to take the unit with you when you're not in the vehicle, how does a potential thief know that?

I much prefer the "sandbag" dashboard type mounts where you plop the mini-sand bag onto the dashboard and nestle the GPS unit onto it. Once you arrive at your destination, you can easily place the sand bag in the glove compartment or console compartment and you'd never know there was a GPS unit inside.

The maps come loaded on an SD card in a slot at the bottom and the maps are easily updated.

The portability of the TomTom ONE allows it to be used as a pedestrian GPS unit that also fits easily in your hand or pocket while walking, hiking, or jogging. You'll only get about two hours with the battery though so keep that in mind if traveling by foot.

Routing is easy with the ONE. In the 'Menu' you select 'Navigate to', 'Address', 'Street and House Number'. You can also navigate to a City Center, a zip code, or an intersection. After selecting the City, you enter in the street using the same search function.

One really nice feature of the TomTom ONE is that when you enter a street name, you don't have to have spelled it entirely correct. The ONE's database capabilities will give you the closest match to the proper spelling of a street name that was entered incorrectly. So instead of getting an error message saying "address not found", you get the correct street name or city even if you spell it wrong.

Also, if you enter a street number that doesn't exist, the TomTom ONE will find the closest match to that number and get you there.

Routing options presented are for the Fastest Route, shortest route, avoiding freeways, a walking route, a bicycle route, or a limited speed route. This should satisfy most every type of routing you might want on the road.

I also like the feature that tells you what time you need to leave to get somewhere on time. Important meeting to get to? Plug in the start and ending destinations and the ONE will let you know what time you need to leave to get there on time.

You can also choose an alternate route to a destination if you want to avoid the highway or you just want to enjoy the scenery of a back road drive.

You can avoid certain areas and have the ONE calculate around a construction area for example. There have been many times when I've taken trips on the road and wished I'd used this feature to avoid large tie ups on the highway.
There are other advanced routing features that are a bonus to have on a basic GPS which makes the TomTom ONE a great GPS!
--------------------------------------------------------------------------------
In the market for a new or used car? Contact the professionals at ProAutoBuying.com. We can help get you the best deal possible.


Related Articles
Editor's Picks Articles
Top Ten Articles
Previous Features
Site Map





Content copyright © 2023 by Stephen M. Hague. All rights reserved.
This content was written by Stephen M. Hague. If you wish to use this content in any manner, you need written permission. Contact Stephen M. Hague for details.