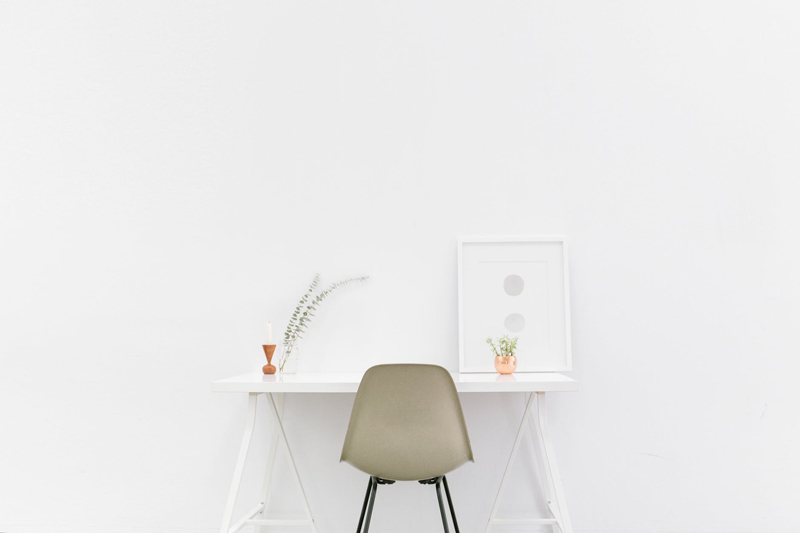 We have been raised in a society where we envy those with big homes, large cars and many possessions. If your home is small you are seen to be poor. So many people buy bigger homes than they can afford and fill them with stuff bought with borrowed money in order to appear wealthy when in reality they are in deep debt.
With each and every possession comes the responsibility to look after it. Whatever it is that you own you must store it, clean it, take care of it. The more you have, the more time is taken up with care and maintenance of that which you own.
Some people who don't have much struggle with contentment, they think the way to happiness lies in the direction of possessions, but they are wrong. Happiness lies in contentment with what you have, be it little or large. Here are some of the blessings of having less:
Less to clean
People with larger homes often find the cleaning takes a long time, so they pay someone to come and clean. If your house is small, don't complain just be happy that there is less to clean and you can do it yourself without spending money to get your home clean.
Less to maintain
Whatever the size of the home, it needs maintenance. There is a chance that the plumbing will leak, the roof will age and it will definitely need decorating from time to time. A smaller home needs less time to maintain and when you do decorate, it costs less too.
Less space for clutter
If your home is large then you feel you can expand. Often people gain stuff in a large home without really noticing. When you move to a smaller home you tend to downsize and declutter. This gives you less stuff to look after and take care of. If your home is small you are usually more conscious when too much stuff invades and tend to be more willing to get rid of it sooner. If you have a small space to live in, you should see it as a blessing and an encouragement to help you declutter.
Freedom of time
The true blessing in having less stuff is that you have more free time. Time that you would have spent looking after your stuff can be spent in creative and productive ways doing the things that you want. What would you rather do with a weekend, tidy the garage or have a day at the beach? Get rid of your stuff and give yourself more freedom.
Discardia: More Life, Less Stuff
Consumer Detox: Less Stuff, More Life
You Should Also Read:
Living Simply - Improve Your Life with Less Clutter


Related Articles
Editor's Picks Articles
Top Ten Articles
Previous Features
Site Map





Content copyright © 2023 by Tina Razzell. All rights reserved.
This content was written by Tina Razzell. If you wish to use this content in any manner, you need written permission. Contact Tina Razzell for details.