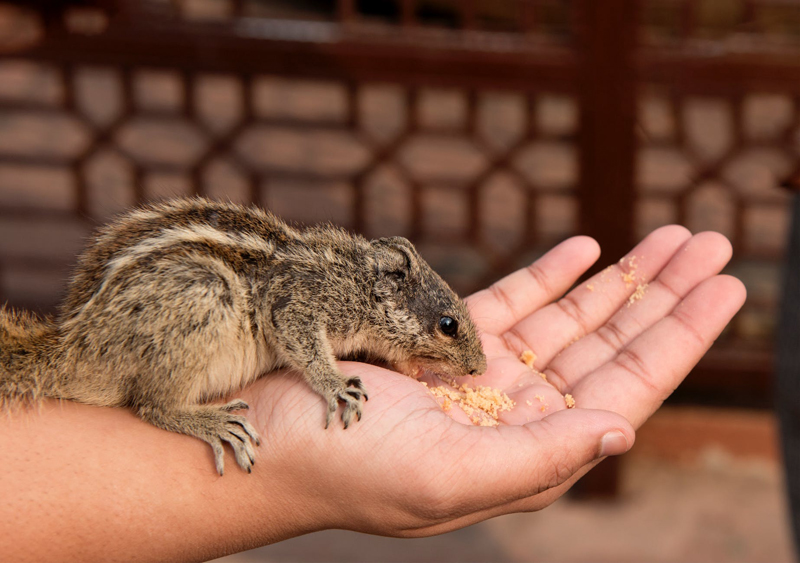 Diana Geiger Exotic Pets BellaOnline Editor
on
Some of the less enjoyable aspects of having pets are litter boxes, litter box training, and the less than pleasant smell that comes with the territory. It just doesn't matter if we're dealing with the everyday pet or an exotic pet. The excrement and urine stinks.
One funny case in point is why does it seem that much more comes out than goes in?
The reason I decided to write this article is because of the number of questions I receive dealing with litter boxes, litter box odor, and litter box training.
One question I often see, why did my pet quit using the litter box? After questioning the person I usually find out they have grown lack in taking care of the litter box. If you had to walk in the litter box and smell the odor would you want to use it either? I wouldn't.
I will ask how often do you scoop the litter box, change out the litter, and wash and disinfect the litter box. Some people scoop daily, some weekly, but some people will be frank in their answer and admit to monthly.
Animals can't handle the smell anymore than you or I could. Besides, it is an illness waiting to happen along with the enormous veterinarian bills.
Don't forget that animals commonly have more sensitive noses than we do. If I were an animal I am afraid I'd have to go find a more pleasant spot to do my duty than that nasty litter box. Could this be the reason your pet has an occasional accident or forgets to use the litter box entirely?
Could it be the location of the litter box? Most animals won't excrete their bodily wastes where they eat or sleep. Maybe animals are even a little wiser than many humans are. I think about the stories of the pioneers and settlers. When building their camps or settlements they would build their ditches or latrines close to where they slept and ate. The result was the smell being carried through the camp and diseases such as dysentery, cholera, and tetanus, often taking their lives.
There is a lot to be said for cleanliness and disinfecting. Keep the litter box clean, disinfect regularly, and replace the litter with clean litter. I am sure your pet will go back to his old good habits and use the litter box.
Something else you may want to consider if you are not keeping the litter box clean is the little feet that walked through all that icky muck that is now walking on the floor where the baby plays or on the furniture where you sit.
Most animals want to be clean and if given the opportunity they will use the litter box. When you start out with a baby animal a little teaching is in order or, observation of your new pet's habits. If it is a ferret does it hike up its little rear and go in a certain corner or a couple of different corners? That is where you would put a corner litter box made for animals that hike their rears and go in corners.
Other animals such as a skunk, start with a small area the exotic pet has to roam, observe where the animal wants to do his or her duty and put a litter box in that area. If there is more than one place use multiple litter boxes. Eventually as the skunk matures fewer litter boxes and the animal can have access to more space to roam.
About the only animals I have any problem with are my ferrets. They will normally use corners so supply a corner litter box made for the ferret. Sometimes they will go next to the litter box. I bought some plastic carpet runners, place squared pieces under the litter boxes and that solved that problem. I keep spray cleaner and paper towels nearby and clean up after them when we put them back in their cages for the night.
One thing I don't like, even if you keep the litter box clean is the odor when the animal is in the process of leaving a big pile in the middle of the night. We decided to change our bedroom around which gave us a lot more room especially for my mobile on wheels legs. Except, and this is a big except, it placed my nose very close to the litter box. First night in new location, big awful, horrible odor came out of my beautiful, sweet, cute Ragdoll cat. The cat litter boxes stink!
Will, I had an odor problem with the ferrets and I started using Marshall Bi-Odor for ferrets. I just put it in their water. BIG difference!
So I decided to try the Marshall Bi-Odor for small animals. I put a few squirts in the cat's water and I couldn't believe the difference. NO ODOR and I'm not exaggerating in the least. I haven't stuck my head inside the enclosed litter box to check out the up close and personal odor. But, the cat no longer wakes me in the middle of the night with that awful odor. It only makes sense to control litter box smell starting with the animal.
If you haven't tried Marshall Bi-Odor you are really missing out.
It deodorizes the stool, urine, and body odors.
Amazon has a 24-hour cookie. So, if you follow my link today, and then decide to think about the purchase the link will expire in 24 hours. By all means think about your purchase but please go back through my link so that I get credit.
My Exotic Pet Shop - opens a world of products safe for your pets from A-Z including product and book reviews Marshall 32-Ounce Small Animal Bi-Odor I don't live without this stuff, I swear by it, its effectiveness, and its safety.
Both of the Bi-Odor products for small animals and ferrets come in 32-ounce and 8-ounce.




Marshall Ferret Bi-Odor, I have been using this product for many years.


Controlling odor from the inside out marshall bi odor is great stuff!

How to take care of the pet ferret Pet Ferret

How to take care of the pet skunk Pet Skunk


If you have a comment about this article, if you have a question, or just want to say hello and get to know other pet owners, stop by the Exotic Pets BellaOnline Forum! Comment Here

You can forward this article to a friend scroll down and look for the middle icon circle "Tell a Friend" it is right after the newsletter subscribe area. You can print a printer friendly copy from there too!

Scroll down a litter further and sign up for the exotic pet's newsletter. Your email is 100% safe, I never even see it. You will receive a newsletter once a week. Once in a great while an emergency newsletter may go out, but this would be only for a big illness outbreak or other emergency. Subscribe so you will know when new content comes out!

Facebook blog (By the way I play zoo world, Farmville, and Frontierville would love to have you as a neighbor).
Your opinion, comments, or?

Follow Diana Geiger editor of Exotic Pets BellaOnline!

Exotic Pets BellaOnline on Twitter


Feel FREE to Contact me anytime. You can reach me via my bio page. Click on my name.Contact Diana



This site needs an editor - click to learn more!

You Should Also Read:
Exotic Pet Site Map
Ferrets: A Complete Guide EBook 2.50
Exotic Pet Shopping (the safest for your pets)




Related Articles
Editor's Picks Articles
Top Ten Articles
Previous Features
Site Map





Content copyright © 2022 by Diana Geiger. All rights reserved.
This content was written by Diana Geiger. If you wish to use this content in any manner, you need written permission. Contact BellaOnline Administration for details.