How Can a Relationship Survive a Crisis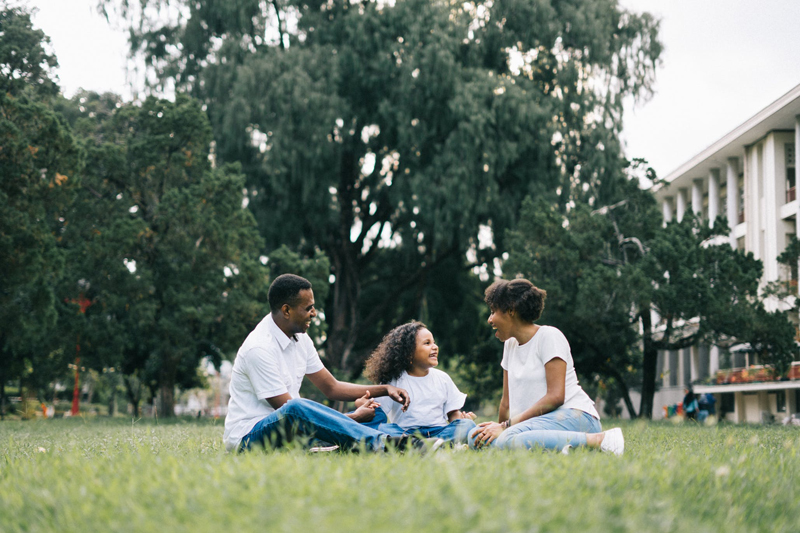 What is the key to surviving a crisis? How do we ensure that our relationships will stand and survive the ups and downs that life throws us? There is no one formula that works for every relationship. Each relationship has its own DNA, and must be approached as such.

There are countless books and articles on how to save a marriage; how to strengthen a relationship. But when crisis hits, everything that was read will most likely go out the window; especially if you have not identified the unique dynamics of your own relationship.

Relationship DNA
Every couple has a unique DNA. No one couple has the exact same dynamics and needs. Yes. We do share similarities; just as all men share genetic markers that identify them as males. And every woman shares genetic markers that identify them as females.

In relationships, we all share certain experiences that we can identify with. Yet, how we respond can vary based upon who we are as individuals. The combinations are countless. It is vital to understand what the specific dynamics of your relationship are if you expect it to thrive and survive any given crisis.

Some relationships are extroverted, while others are introverted. Some couples thrive around many people, while others prefer to have more privacy. Please note: all relationships need a strong sense of privacy. Although it may be fun, and socially stimulating and popular to have a group of friends that you socialize with often; there needs to be time for privacy and intimacy that is outside of the bedroom.

When we understand the structure of our relationship, and how we best communicate; we need to foster that communication, and strive to build a solid foundation that will help when crisis comes.

We must also understand that with time, our relationship changes. The dynamics change. We grow as individuals. What was important to us ten or even five years or two years ago, may not be important to us today.

Know Yourself
It may sound cheesy, but bears repeating: To Thine Ownself Be True. If you do not know who you are, then how is it possible to know who someone else is? If you don't understand or know what it is that you need or want; then how can you understand the needs of your relationship?
When you know who you are, then you have a better chance at verbalizing what it is that you want and do not want. Know your limits. Know what you can tolerate and will not tolerate. Understand what you, as an individual is bringing to the table.
Often times, when crisis come, people will look to others to save them. But at some point and time, you are going to have to have the ability to see yourself through. If a relationship will survive crisis, then there must be a balance. One person cannot always be the savior or the strong one. That gets old and tired pretty fast.

When you know yourself, then you are able to give of yourself from an honest place. You are able to contribute to your relationship with the understanding of what you are capable of giving. Although there are some situations that we can never prepare ourselves for, such as: death, sudden loss of a job, theft, etcetera; you have a better chance of making it through when you know your strengths and weaknesses.

Know Your Mate
Many people say that they are surprised when at the moment of crisis how their partner reacted. In addition to knowing who you are, it is imperative to know who you are in a relationship with.

Do you know what your mate's limits are? Do you know what they value; what they can live with or without? Do you know what they believe? Even for those that have been married for years; people change over the years. Have you paid attention to the small things? Have you managed to keep the lines of communication open, and made quality time for each other?

In a time of crisis, we will either pull together or pull apart. And sometimes, as years go by, we have a tendency to take for granted that we know each other; that we are the same people we were at the beginning of the relationship.

So, do you know who you are married to today? Perhaps he's not the same star athlete, or she's not the same social butterfly. If a crisis comes your way; would your relationship survive with who you are today?

Communicate
Although we would love for this to be true; our husbands and wives are not mind readers. We really do need to talk. There needs to be constant communication in one way or another; especially during crisis.

Most couples that survive crisis and come out the other side stronger, are those that successfully communicated with one another. That is one piece of advice that every relationship can share in, and that is not unique to one specific relationship.

Communication is key to the success of any relationship. Surviving a crisis is dependent upon how well we can communicate our needs, our wants, our fears, our hurts, and our hearts.

We must be in a place in our relationships that we determine to communicate no matter what we are faced with. Closed mouths never solved anything. And neither does blame.

The success of surviving a crisis will be based upon what we do in our relationships before a crisis comes. Know your relationships unique DNA. Know what works for your relationship. Know yourself, know your mate, and be determined to keep the lines of communication open and always growing.

You Should Also Read:
Building Strong Relationships
Economic Stress and Relationship Strife
Black Women and Relationships


Related Articles
Editor's Picks Articles
Top Ten Articles
Previous Features
Site Map





Content copyright © 2023 by Ruthe McDonald. All rights reserved.
This content was written by Ruthe McDonald. If you wish to use this content in any manner, you need written permission. Contact Ruthe McDonald for details.