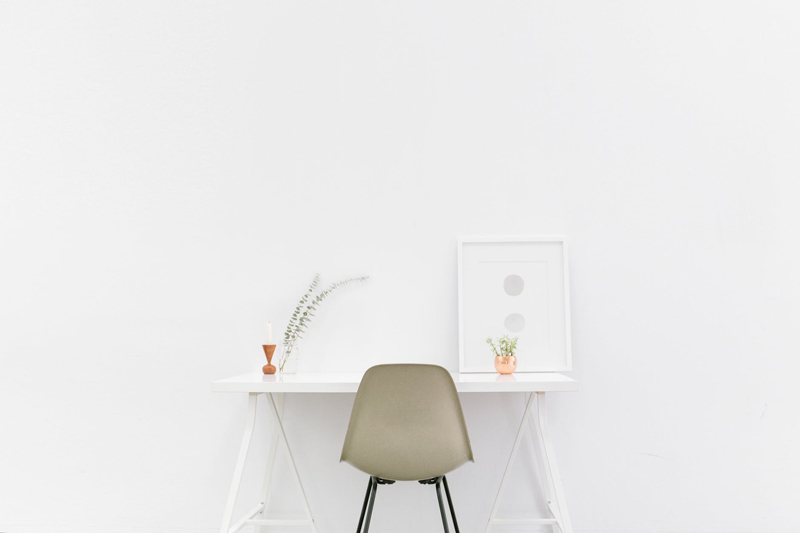 Clutter is when we have too much in too small a place. It is a crowded and untidy collection of things, which don't bring you joy, that you don't love or need.
Clutter can be anywhere, mostly it is visible, but sometimes we hide it in our closets. We can have cluttered cars and even cluttered days. It is something that we don't want and don't need and the only solution is to get rid of it, let it leave the house. Clutter in the house is similar to weeds in the garden, it gradually grows until you suddenly realize that it's taking over.
With too much clutter we can't find things, and so we buy extra, thus adding to the current situation of mess. It's hard to think clearly when surrounded by a house full of clutter.
Where do I start?
Flat surfaces gain clutter. We put something on a flat surface, thinking it's temporary, but it stays there. Suddenly it's surrounded by other things we think are temporary and so we have a clutter spot. Without even trying, more and more places become spots of clutter and soon the whole house is cluttered.
What do we do about it?
Have a time, preferably at the same time every day, when you attack your clutter. Reduce your clutter for 15 or 30 minutes a day. For some it will be first thing in the morning or last thing at night. For me it's 4pm and just before I make dinner. If you do this every day for a month, you and your family will notice a difference.
How do we deal with it?
You will need 3 boxes labeled, "Give Away", "Throw Away", and "Put Away". When your 15 or 30 minutes are over, put your "Throw Away" box in the garbage bin, put your "Give Away" box in your car for the next time you are near a thrift store and go round the house with your "Put Away" box and put things in their right places. Don't leave the boxes lying around and add to the clutter.
Dealing with a small area each day is easier than attempting a large project. Ask yourself if you really want to keep it, if you love it and if you use it. If you don't use it and don't want it, let it leave the house. Don't ask yourself what you want to get rid of, ask yourself what you want to keep. If you have too many of one thing, get rid of the excess.
The Blessings of Less
With less stuff you won't lose things so often, you'll be able to find lost things and you won't have much to tidy away. When you start, other family members will often join in. Eventually you will be able to invite your friends over without crisis cleaning.
How do I get rid of stuff?
Firstly, is it worth selling? Can you get someone to sell it for you on consignment? You could donate it, or give it to friends, give it to a thrift store or Freecycle it. Make getting rid of things a habit. Have a place where you put things you don't want, such as box in the garage. Don't stop. Keep decluttering, you won't regret it. The advantage? Peace in your home.
Stop Throwing Money Away: Turn Clutter to Cash, Trash to Treasure--And Save the Planet While You're at It
If I'm So Smart, Why Can't I Get Rid of This Clutter?: Tools to Get it Done! (Volume 1)
You Should Also Read:
Living Simply - Improve Your Life with Less Clutter


Related Articles
Editor's Picks Articles
Top Ten Articles
Previous Features
Site Map





Content copyright © 2023 by Tina Razzell. All rights reserved.
This content was written by Tina Razzell. If you wish to use this content in any manner, you need written permission. Contact Tina Razzell for details.