Natural Fertilizer - Azolla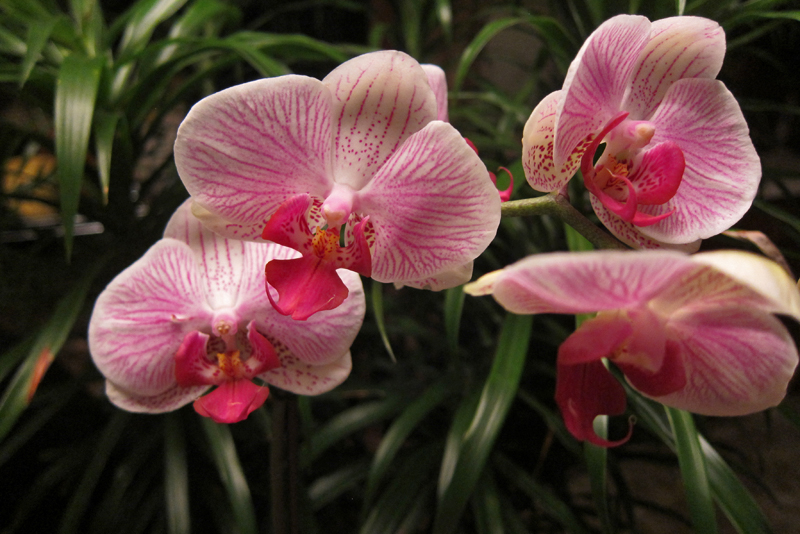 There are many chemical fertilizers available in the market, some even catering to the exact need of a particular type of plant. For example, in the market fertilizers are available which are sold as being specific to one orchid species. But, the efficacy of such and other chemically synthesised fertilizers is being questioned by the scientists. Many are shifting back to organic fertilizers, which not only supply the major nutrients like Nitrogen, Phosphorus, and Potassium but also release micronutrients which are just as important.

Azolla- a natural fertilizer
Organic or natural fertilizers are abundant in nature and Azolla is one of them. Azolla is known by numerous names like Mosquito fern, fairy moss, duck fern or duckweed fern, water fern, bèo hoa dâu (Vietnamese), and helecho de pato or helecho de agua (Spanish).

Why use Azolla? Azolla can be used as a bio-fertilizer in orchids. Listed below are some of the points in favour

• It is quite easy to grow. Not only that, it also grows at astonishing rates and under favourable conditions, it nearly doubles itself in two to three days.
• Another important point in Azolla's favour is that it has the ability to use up enormous amounts of CO2 , which is a greenhouse gas. Growing Azolla can go a long way in reducing the amount of this gas in our environment.
• It is also called a mosquito killer as it covers the surface of water thereby cutting the supply of oxygen to the mosquito larvae.
• Azolla does not need soil to grow and is, in fact, a free floating aquatic fern. Freezing temperatures are not suitable for Azolla cultivation, however, some Azolla strains can be also be grown in cold areas under protected conditions. Fresh water, not salty or saline water, is essential for Azolla's existence and growth. In its absence, it degrades very quickly.
• It is a rich source of Nitrogen and can be used in place of factory-produced urea, with better results and lowers costs.
• It also contains Protein (25%), Vitamins (A, B 12, beta-carotene), Calcium, Phosphorous, Potassium, Copper, and Magnesium. Azolla can be used along with other natural fertilizers such as Duckweed, Anabaena, Vermi-compost, cow dung manure etc.
• As easy cultivation fern and rapid decay makes it a ready source of renewable nitrogen.

Coming up next- Azolla cultivation and how to use it.



Related Articles
Editor's Picks Articles
Top Ten Articles
Previous Features
Site Map





Content copyright © 2023 by Anu Dharmani. All rights reserved.
This content was written by Anu Dharmani. If you wish to use this content in any manner, you need written permission. Contact Anu Dharmani for details.