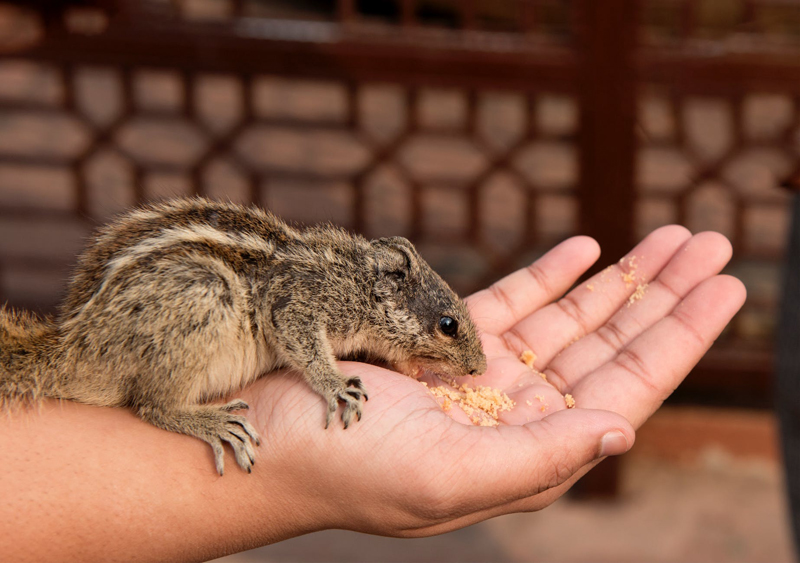 How many people have asked me, what is my favorite exotic pet? This is impossible to answer. It is like answering the question, which one of your children is your favorite? Since I only have one child on this physical earth, my son died when he was 15, Still it is an impossible question to answer. The same with my pets that I have now, and have had in the past.
My favorite exotic pet is...the skunk because they have a firm grip on attitude. They are intelligent. They have a bright smile and their eyes shine with laughter. I love to cuddle with them. Play games with them. I can't wait to find out what they will do next. Like the time we were dying of heat exhaustion only to find the skunk fully spread out over the only air vent in the living room. The skunk was nice and cool.
Here are skunk pictures
My favorite exotic pet is'the raccoon because I love the feel of their paws on my face as they caress and pat my face. They are so loving. They are also a big pain in the neck. If there is something to get into, they will. They also are very intelligent, much too intelligent for their agility. At least the skunk isn't as agile as the raccoon.
Here are raccoon pictures



My favorite exotic pet is...the ferret, no fear attitude. They too are loving, they will slow down long enough to lick your face and your hands, then they have got to get busy doing what ferrets do best, play at 100 miles per hour until they fall into an exhaustive sleep. Every evening I put them back in their cage however, I have to find them first. One is usually sleeping near my pillow, under the blankets. One is usually asleep under the dresser which is lined with all the socks that were in the dresser. We still haven't figured out how they got the socks out of the dresser. The third, who knows, she is never in the same place twice.

Here are ferret pictures




My favorite exotic pet is... the bearded dragon. Unlike many reptiles they are instantly calm, alert, and enjoy human companionship. Interesting little fellows. They are charming. Geico should have hired the bearded dragon they are just as stately and charming as the gecko. They just don't have an English accent.

My favorite exotic pet is...the snake. I know they have feelings and respond to their human families. They just aren�t overly emotional.

My favorite exotic pet is...every animal that has been put on this glorious earth. I have had, and have many other pets. I would love to spend time with every single animal, to have the opportunity to get to know him or her, watch him or her, especially in his or her own environment. Each and every animal has something important to teach us.

Here are exotic pet pictures






Here are exotic pet pictures and the greatest exotic pet video, funniest Youtube exotic pet video ever!

Exotic pet video

The Wild World of Tame Exotic Pets EXPOSED!

Important how to choose the right exotic pet - my article
How to choose the right exotic pet

Amazon has a 24-hour cookie. So, if you follow my link today, and then decide to think about the purchase the link will expire in 24 hours. By all means think about your purchase but please go back through my link so that I get credit.
My Exotic Pet Shop - opens a world of products safe for your pets from A-Z including product and book reviews
Want to read a new book on exotic pets right now?
If you had a Kindle Reader you could. What a perfect Christmas present. Of course there are thousands of other books, magazines, newspapers, and other publications, not just the average exotic pet. You can get this in plenty of time for Christmas. This is a medium price range, there are several to choose from.
Kindle 3G Wireless Reading Device, Free 3G + Wi-Fi, 3G Works Globally, Graphite, 6" Display with New E Ink Pearl Technology
Kindle has tons of books on different exotic pet species, as well as thousands of non-fiction, and fiction books, as well as magazines and other publications. Save a tree :)
"Kindle is our #1 bestselling item for two years running. It's also the most-wished-for, most-gifted, and has the most 5-star reviews of any product on Amazon."
This is just one example of an exotic pet book you can read on the Kindle reader. This is the wave of the future no doubt about it.
If you have a comment about this article, if you have a question, or just want to say hello and get to know other pet owners, stop by the Exotic Pets BellaOnline Forum!
Comment Here
You can forward this article to a friend scroll down and look for the middle icon circle "Tell a Friend" it is right after the newsletter subscribe area. You can print a printer friendly copy from there too!
Scroll down a litter further and sign up for the exotic pet's newsletter. Your email is 100% safe, I never even see it. You will receive a newsletter once a week. Once in a great while an emergency newsletter may go out, but this would be only for a big illness outbreak or other emergency. Subscribe so you will know when new content comes out!
Facebook blog
Follow Diana Geiger editor of Exotic Pets BellaOnline!
Exotic Pets BellaOnline on Twitter
Feel FREE to Contact me anytime. You can reach me via my bio page. Click on my name.
Contact Diana
This site needs an editor - click to learn more!

You Should Also Read:
Exotic Pet Site Map
Children's Pet House (For Kids)
Exotic Pet Shopping (the safest for your pets)




Related Articles
Editor's Picks Articles
Top Ten Articles
Previous Features
Site Map





Content copyright © 2022 by Diana Geiger. All rights reserved.
This content was written by Diana Geiger. If you wish to use this content in any manner, you need written permission. Contact BellaOnline Administration for details.