Using Orchids and Their Flowers for Decorating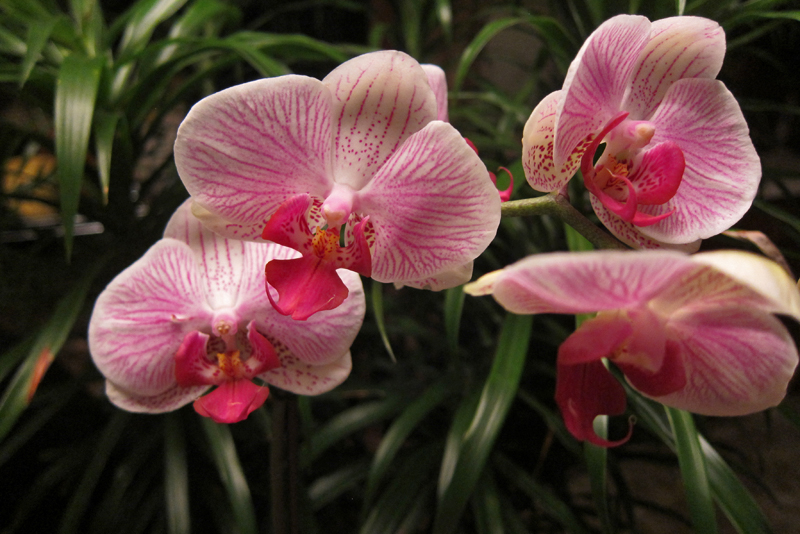 The spring will be arriving in a couple of months. There will be a lot of flowers blooming then. In the crowd of all those flowers, your orchid flowers are going to shine like the moon in a sky full stars. If you have not tried decorating with orchids till now, try doing it once. Not only will it change the look of the room, but will look more beautiful, positively (I am biased towards orchids!). Now the question is, how do you fully use the splendour of orchid flowers?

Some of the ways in which you can use orchid for decorating your home and office and have picked up a few ideas which I liked from net. Let me know which of these ideas you like the most or the least.

• While decorating with large orchid flowers, use a single blooming branch. For smaller flowers, you can use three to four blooming branches.
• Playing with contrasting colours: Colourful flowers can be put in a white or single colour vase, while white flowers would look great in a colourful vase, maybe in single but bright colour.
• Another idea is of using unusual containers for simple flowers. Use simple container with clean lines, if the flowers are uniquely shaped as is common in orchids. You can place cylindrical glass vases filled with water and a blooming branch at strategic places to enhance the beauty of the room.
• Keep your flower decoration near the window for the sunlight, or in a place with maximum light. Also keep in mind the light requirements of the orchid you are using for decoration, whether it is shade loving or likes to grow in bright light.
• Orchid flowers are also used for symbolising occasions, moods etc. You can also use orchids in this way, while decorating with orchids.
• Apart from flowers, whole green plants can also be used for decoration. It is not necessary to decorate only with flowering orchids, some greenery indoor will serve two purposes: decorating as well as cleaning the inside air (adding more anti-oxidants!).
• You can combine orchid flowers with other green leaved plants.
• Dendrobium orchids are the most commonly used cut flowers in decorations, this is because these have longer flowering (shelf) life, ranging from a few weeks to months. So, if your are looking for a long lasting display, try these orchids.
• Using miniature orchids for decoration can be another way to brighten up your interiors.
• You can use natural as well as artificial orchid flowers to create the effect. With artificial flowers you do not need to change the water or the flowers (when they start to die).
• You can also use framed pictures of orchids; hand painted or clicked ones.

When using live plants, keep a collecting tray underneath the vase or pot, to avoid marking the furniture.



Related Articles
Editor's Picks Articles
Top Ten Articles
Previous Features
Site Map





Content copyright © 2023 by Anu Dharmani. All rights reserved.
This content was written by Anu Dharmani. If you wish to use this content in any manner, you need written permission. Contact Anu Dharmani for details.