CD review - Black Country Communion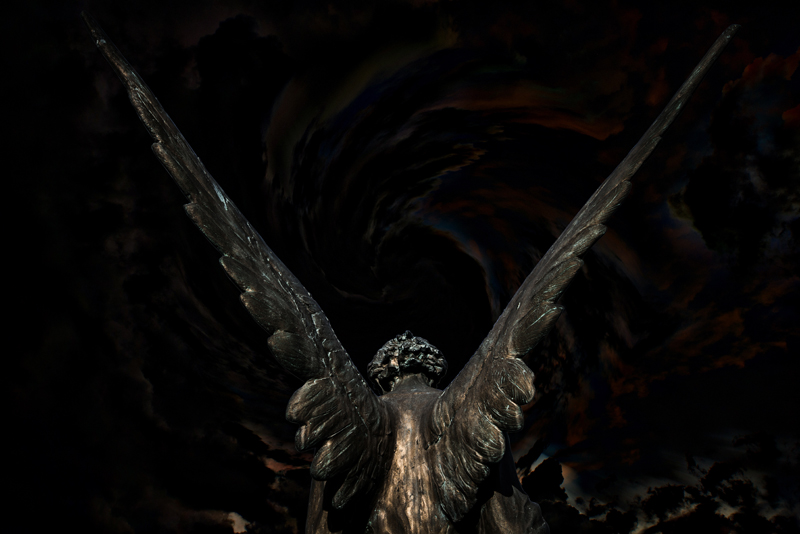 Chemistry is a word that is thrown around when describing the makeup of bands; a term that is almost as important as abilities. The encyclopedia describes it as "the science concerned with the properties of substances and their combinations and reactions." For a new up and coming band, it's absolutely everything. For veteran bands or more specifically veteran musicians forming new bands, there's more to consider. It may be a step forward. It may be a recipe for disaster.
When you're dealing with established musicians, there are egos to consider. There are heightened expectations from separate audiences who may or may not welcome their heroes in new settings. So this can be a dicey affair. When it works, it works. When it doesn't, it usually flames out in spectacular fashion.
So when you hear about a new "super group" being formed, it's like "uh-oh". What's this going to sound like? Anticipation is tempered with tentativeness. In the case of
Black Country Communion
, it was a bit different because almost as soon as we heard the initial rumblings about this project, we were given a snippet of things to come in the form of their first song, "One Last Soul". And that's all I needed to go slobbering all over my CD player in my eagerness of hearing the whole record.
Black Country Communion is one of those bands that just
works
. The chemistry is evident and that's strange because the entire record was recorded, mixed and produced within eleven days (some of the songs were written during or just before the sessions started). Of course, with this band you're not just talking about your regular dudes either.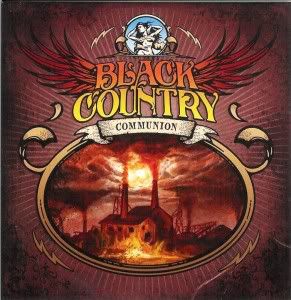 BCC is made up of legendary vocalist/bassist
Glenn Hughes
, guitarist
Joe Bonamassa
, drummer
Jason Bonham
and keyboardist
Derek Sherinian
. Hughes and Bonham should need no introduction for the average rock fan. Sherinian has played with a who's who list in rock for the past 20 years. Joe Bonamassa was a child prodigy with a love of the blues. His first band, Bloodline, (at 14 years of age) was with Robbie Krieger's (The Doors) son and also the son of Miles Davis and he has been a solo artist for the past 10 years or so.
For a dyed-in-the-wool Purple fan like me, this is absolute nirvana. "One Last Soul" is one of the most exciting things I've heard in years. But the record is much deeper than that. The band set out to make a vintage '70s sounding project and they achieved it with flying colors.
With twelve songs, the band certainly didn't skimp on things. The sound is both sparse and meaty at the same time. While I wasn't overly familiar with Bonamassa previously, I was served notice that the man can certainly wield considerable power over a six-string. While most guitar players put the emphasis on how many notes they can cram into a single space, Joe takes that energy and transforms it into actual
feeling
without sacrificing speed and ability.
Of course, being a Glenn Hughes fanatic, for me this project kind of rises and sets on his head and believe me the Voice of Rock, does not disappoint. Glenn has always straddled the parallel loves of both rock and soul/funk and for this record he brings the rock. Of course, early British rock was built from a foundation of the blues so there is a soulful quality to the material based on Glenn's voice.
The first three songs on this record are as good as it gets. "Black Country" explodes out of the gate with a manic bass line and the band kicking it out like a military training operation. By the time they hit the chorus, Glenn declares "I am a messenger. This is my prophecy" and you couldn't get more soul if you picked up Stax Records and squeezed them dry. And if you weren't aware of Joe Bonamassa before, he quickly brings you up to speed by giving you a business card courtesy of a solo that dips and dives like a grape drunk bird.
My absolute favorite is "One Last Soul", just a monster of a cut. You can see the You Tube video of the band playing that when it was freshly written, for an idea of the power of the song. Jason Bonham kicks things off before the others jump in and a quick verse gives way to an undeniably hook-y chorus that just puts a smile on your face. Locked into a groove, the band takes over your ears like a raft being guided downstream in a fast-moving river. The highlight of the song comes at the end of third chorus where Glenn explodes in a show of vocal athletics that is as compelling as anything else he's done. Talk about magic.
Next up is the completely captivating "The Great Divide". Can you say exciting? All the elements of this band converge to create a wicked few minutes of music. With the aggressive nature of the song, there is almost a palpable swagger that comes through the speakers. These guys can deliver the goods and they know it.
The verses of "Down Again" reminds me of a Zep song as does the intro of "No Time". The classic Trapeze song "Medusa" is given a fresh coat of paint and sounds terrifically fresh while retaining the vibe of the original. "Sista Jane" has an interesting trade off of vocals from Glenn and Joe which works well.
One of the biggest surprises for me was the outstanding "Song of Yesterday" which features Joe on vocals along with Glenn. Recalling the mighty Bad Company, Joe sounds sort of like Paul Rodgers. After an elegant verse that draws you in to a nice tranquil place, the band cranks into a nasty little stomp, flexing their muscles impressively. Absolutely beautiful!!!
Ending off the record is the tour-de-force "Too Late For the Sun" which again has the two singers trading verses. With its relaxed gait, the song exudes atmosphere, all slow and moody. However, at almost 12 minutes in length, the band mixes up the vibe throughout and works the funky groove with precision.
While all of the aforementioned songs make friends right off the bat, the other songs all take a few listens to appreciate. Perhaps they tend to get pushed to the side because of the tremendous quality of the other songs. The only one that didn't resonate with me was "Beggarman" and the worst that you can say about that one, was that it's simply perfunctory.
With this record being cranked out so fast, can you imagine what subsequent releases will sound like? Glenn has already stated that he is writing songs for the next record. After hearing the power of Black Country Communion, I, for one, cannot wait. My only wish is that for the next one, perhaps it's not too much to ask for an extended screaming B3 Lord-style solo ("Too Late for the Sun" only whets the appetite)by Sherinian. That would be the icing on the cake.


Related Articles
Editor's Picks Articles
Top Ten Articles
Previous Features
Site Map





Content copyright © 2019 by Morley Seaver. All rights reserved.
This content was written by Morley Seaver. If you wish to use this content in any manner, you need written permission. Contact Morley Seaver for details.