Gingerbread Men Cookie Tips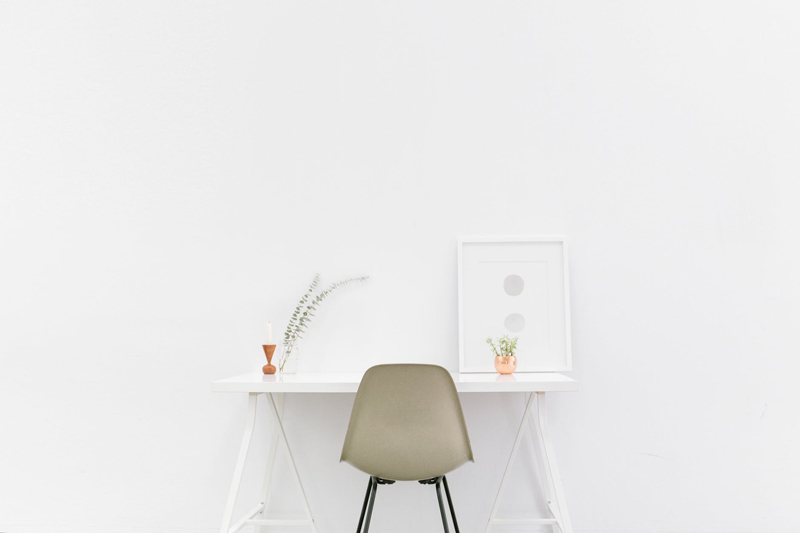 For many people, the holiday season begins with baking. And nothing says Christmas better than the smell of gingerbread and the look of the gingerbread man. They appear so cute, all lined up on a serving tray, individually wrapped in clear bags tied with ribbon. They are great for party gifts, and last-minute giveaways.
After having baked and failed at baking so many gingerbread men, I discovered that there are tricks to making the perfect gingerbread man, and here they are:
1. Use shortening or margarine and not butter. In this case, butter doesn't always make it better when it comes to gingerbread cookies. Butter, while deliciously creamy, causes cookies to spread and lose their shape. Use butter-flavored shortening if you must, but it isn't necessary as it is the spices you taste most in this recipe.
2. Make the dough and leave it in the fridge overnight. Then you can mold it into the correct shape the next day. Just take from the fridge what you want to use leaving the rest in the fridge until you are ready to use it.
3. Roll the dough out about a quarter of an inch thick, as cookies that are too thin will break.
4. Roll the dough out evenly. You don't want to have your gingerbread man be thick on one side and thin on the other. Thin areas will burn before thick areas will bake. Each cookie should be even throughout, and each cookie should be the same thickness as other cookies on the baking sheet.
5. Use a good cookie cutter. The best cookie cutters are simple. Large, simple cutters work great.
6. Pick a cutter that has the right height. Gingerbread cookies need to be thick and short cutters won't work.
7. Spray the cutter with non-stick cooking spray. You can flour the cutter too, if you wish.
8. Some people like to roll and cut the dough directly on the baking sheet so the cookies don't have to be transferred, thus losing their shape in the process. The excess dough can be scraped off and reformed. If you use the right dough at the right temperature at the right thickness, you should have no trouble moving the cut cookies.
9. Work quickly. Chilled dough is easy to work with but it gets less so as it warms. Return any dough that you're not working with back to the refrigerator.
10. When cooked, let the cookies cool for about 5 minutes before transferring to a cooling rack. If you try to move them too soon they will break up.
11. Cool completely before icing. If you are not short on time, it's best to ice them the next day.
Icing Tips
1. Use your own icing, don't buy pre made icing as it is low quality.
2. If you keep the design simple, you'll need only one type of icing. Decorate with raisins, chocolate chips, and other candies.
3. If you want to create more details and color for your gingerbread man, use two types of icing: one with a slightly harder texture to create outlines that will hold the "fill" icing to flood larger areas. This works when you want to put some clothes on your gingerbread man.
4. Add on any decorations while the icing is still soft enough to act like glue.
The recipes
Gingerbread Men
It depends how big your gingerbread man cutter is as to how many it will make.
1/2 cup margarine
1/2 cup sugar
1/2 cup molasses
1 egg yolk
2 cups sifted all-purpose flour
1/2 teaspoon salt
1/2 teaspoon baking powder
1/2 teaspoon baking soda
1/2 teaspoon ground cinnamon
1 teaspoon ground cloves
1 teaspoon ginger
1/2 teaspoon ground nutmeg
Cream together the margarine and sugar. Add the molasses and egg yolk. Combine the flour, salt, baking powder, baking soda, cinnamon, cloves, ginger, and nutmeg; blend into the molasses mixture until smooth.
Preheat the oven to 350 degrees F (175 degrees C). On a lightly floured surface, roll the dough out to quarter of an inch thickness. Cut into shapes with cookie cutters. Place cookies on ungreased cookie sheets.
Cook for 8-10 minutes until firm. Remove from the oven, wait 5 minutes and then move them to cooling racks.
Royal Icing Recipe
3 tablespoons meringue powder
4 cups sifted confectioners' sugar
6 tablespoons water
Mix all ingredients together for about 10 minutes or until icing forms peaks. Then put it on the gingerbread man with an icing bag.
Wilton Gingerbread Family Cookie Cutter Set
Wilton Gingerbread Mini Village Kit
You Should Also Read:
Living Simply - Improve Your Life with Less Clutter


Related Articles
Editor's Picks Articles
Top Ten Articles
Previous Features
Site Map





Content copyright © 2023 by Tina Razzell. All rights reserved.
This content was written by Tina Razzell. If you wish to use this content in any manner, you need written permission. Contact Tina Razzell for details.