Review : Couture Crochet Workshop, by Lily Chin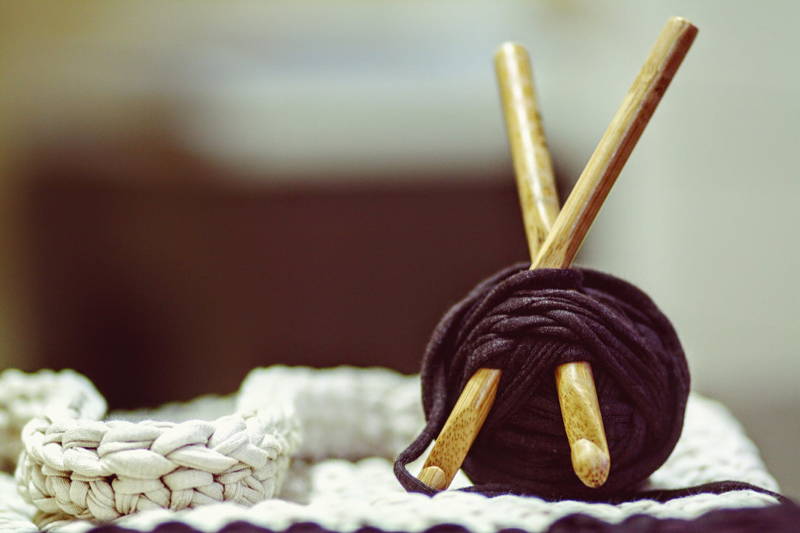 The book is titled 'Couture Crochet Workshop: Mastering Fit, Fashion and Finesse' and rarely is a title so apt! This book matches inspiration with instruction and is an excellent read. The book should very much be regarded as a workshop and explains in great detail how to create wonderful fitted and tailored garments. The combination of the detailed workshop section with the 24 varied crochet projects makes this a 'must have' book for Crocheters of all levels. The book is readily available and can be found at Amazon.com following this link -
Couture Crochet Workshop: Mastering Fit, Fashion, and Finesse
It is extremely apparent that Lily Chin is writing with a wide and varied experience in the garment industry and this knowledge shines through within the book. The tips and tricks shared contain some details which I am sure would only be known to those inside 'the industry'. I believe the technique section alone is worth the price of the book! There is plenty here to interest both the novice and the more experienced Crocheter. Lily shares with us an insight into garment design which is extremely interesting, not only does it help the fledgling designer understand more about the subject, but it also provides useful tools for all Crocheters looking to adapt or vary a design for a custom fit. The book also explores the unique qualities of crochet and how these can be best used in designing and creating garments. I believe that after reading this book someone would be very well equipped to start designing their own patterns and have a much greater understanding of garment construction.
The book contains some very interesting crochet tips - some of which we (should) all know, for instance why block work (but it doesn't hurt to be reminded!) - however some others were very much the tips from someone working inside the garment industry for instance how and when you would 'killing' a fabric.
The technique section isn't all about garment design - there are also hints and tips about different crochet techniques, including shaping, reading crochet charts and instructions for making different stitches. You won't find the basic 'how to crochet' instructions here, this book is aimed at people with at least the basic crochet skills, however these beginner skills are easy to pick up and the internet has a wealth of information on this subject.
The projects themselves vary from accessories through to more complex garments and readers progress as they work through the book. The instructions are given in a wide range of sizes. The first patterns use more basic stitches and simple design structure with the designs towards the end of the book, using more complex stitches and garment design. Each of the designs has crystal clear instructions and detailed pattern notes. Schematics diagrams are provided which make it straightforward to understand the garment structure before starting out. Where patterns require more complex stitches, symbol charts have been included to complement the written instructions.
Faced with 24 projects there are bound to be favorites and those you are less sure about. However armed with the tips and techniques that Lily has shared throughout the book any reader should have the knowledge and confidence to adapt these in a variety of ways or perhaps even start a design from scratch. One note to remember when looking at the patterns is to 'see through' the color and the yarn used (the projects typically use the Lily Chin range of yarns) and look at the shape and design of the garment - if you like the style and design then hopefully you'll be able to use the knowledge you have to substitute the yarn and color if required.
In conclusion, Couture Crochet Workshop is a fantastic crochet book and one that I would highly recommend. I believe it has something for everyone and is an absolute 'must have' for anyone wanting to know more about crocheting in general or considering going into garment design. For me there was only one draw back in the book. Although the book gives metric conversions for both hooks and yarn quantities, I cannot see any reference for international readers that the book uses US crochet terms. This, of course, is not a problem within the US market - however for international readers it could be confusing and whilst they will quickly find that they are using the 'wrong' stitch, this frustration could easily be avoided by the inclusion of a short statement.
Details
Couture Crochet Workshop
'Mastering Fit, Fashion and Finesse'
by Lily Chin
160 pages
Card cover
Published by Interweave Press
You Should Also Read:
BellaOnline Stitches and Instruction
BellaOnline Techniques
Interweave Crochet (Fall 06 has Lily Chin design)


Related Articles
Editor's Picks Articles
Top Ten Articles
Previous Features
Site Map





Content copyright © 2023 by Kate Pullen. All rights reserved.
This content was written by Kate Pullen. If you wish to use this content in any manner, you need written permission. Contact Holly Messenger Aamot for details.