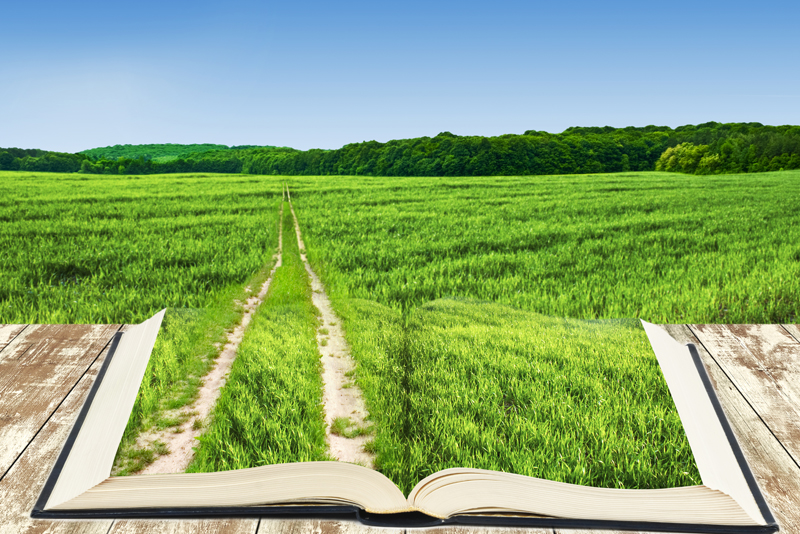 Check out this website:
African Ancestry, Inc.
. They are an African-American owned company that pioneered DNA-based ancestry tracing for people of African descent in the U.S. Through their proprietary database of over 25,000 indigenous African lineages, they have helped thousands of families discover their roots with a 99% accuracy in each sample tested. They worked with Henry Louis Gates'
African American Lives 1 & 2
,
CNN's Black in America
series or NBC's
Who Do You Think You Are?
Consider African Ancestry as a resource. Here are some things they offer:
Heightened DNA Literacy: The popularity of various forensic crime shows as well as sensationalized news reports have contributed to the negative perceptions concerning the uses of DNA – particularly among African Americans. However, companies like African Ancestry are helping to modify perceptions of DNA as positive, approachable science by with life-enhancing uses. People have benefitted from topics like the safe and easy one-swab process of DNA in tracing African roots; the unique, genetic variations of African people and how DNA plays a role; or how grassroots programs at all levels of student education is sparking new interest and reinvigorating the field of math and sciences among young people.
Business Leader Profiles: African Ancestry was founded and is owned and operated by two African-American pioneers. Dr. Rick Kittles is one of the nation's leading African-American scientists and is known internationally for his years of research on the genetic variation of African peoples and their movements across the world. It is his research that yielded the more than 25,000 indigenous African DNA lineages used in African Ancestry's matching process. Gina Paige is President & Co-founder of the organization. As the only Black female entrepreneur in the unique category of science-based ancestry tracing, Gina Paige has worked closely with community organizations, grassroots partners and everyday people to enhance the way people see themselves and the Continent of Africa.
Gift Guides: Gifts such as jewelry, a new purse or the latest technology trinket are great and can offer immediate gratification for the recipient. However, they're only as good as the latest trends. Sharing family history with your children or parents or even a friend can unlock a world of knowledge and self-appreciation that never expires. African Ancestry's MatriClan and/or PatriClan tests are great gifts for family members, friends, business partners and even employees, etc. One test can reveal the lineage of an entire family, which makes it a gift that's not only life-changing but economically sound for big occasions such as Black History Month, Mother's Day and Juneteenth as well during family reunions, birthdays or work promotions and graduations.
African Americans Roots Vs. General Population. A popular question is "How is it possible and what does it mean if my roots trace back to Europe?" Or, "why can't non-African people discover their roots through DNA?" African Ancestry can explore these questions and many more to help demystify myths. Topics such as how the Trans-Atlantic Slave Trade set forth a dynamic unique to African Americans with regards to their roots; How the unique genetic make-up of people of African descent makes it possible to isolate and map African lineages. And the role of anthropologists, linguists and historians in painting a comprehensive picture of who we are pinpointed down to a specific ethnic group.
Celebrity Trends: African Ancestry has demystified ancestries of a number of high-profile, respected notables through the years. Among these are Oprah Winfrey, Whoopi Goldberg, Common, Spike Lee, Isaiah Washington, Taraji P. Henson, Serena Williams and most recently, Dr. Martin Luther King, Jr.
The Psychology of Identity: Psychological studies indicate that identity is one of the most important aspects of human development and knowing ancestral origins is a key component to a person's identity constructs and development. Dr. Cynthia Winston -- African Ancestry Psychologist and Principal Investigator with Howard University's Identity & Success Research Lab -- can share more on the dynamics of self-awareness and how it impacts who we become as people.
African Ancestry Sampling: They can work with you on the do it yourself kits and be on-hand to answer any questions throughout the process. While many people are just happy and relieved to learn their African origins, many use it as a catalyst to educate others, travel to African, gain citizenship and support relevant causes.

As president and co-founder of African Ancestry, Gina Paige is part of a trailblazing team of two that pioneered a new way of tracing ancestral origins by geographically assessing African lineages to present-day countries of origin. Under Paige's leadership, dedication and passion, African Ancestry has grown to be the nation's leading, African-American owned ancestrytracing company, igniting global interest and dialogue and unprecedented focus on African ancestry tracing since its inception five years ago.

Please visit AfricanAncestry or Email: ntaylor@africanancestry.com for more information!










You Should Also Read:
African Ancestry
Understanding Lineages
Finding Your Roots


Related Articles
Editor's Picks Articles
Top Ten Articles
Previous Features
Site Map





Content copyright © 2021 by Tina Sansone. All rights reserved.
This content was written by Tina Sansone. If you wish to use this content in any manner, you need written permission. Contact Tina Sansone for details.