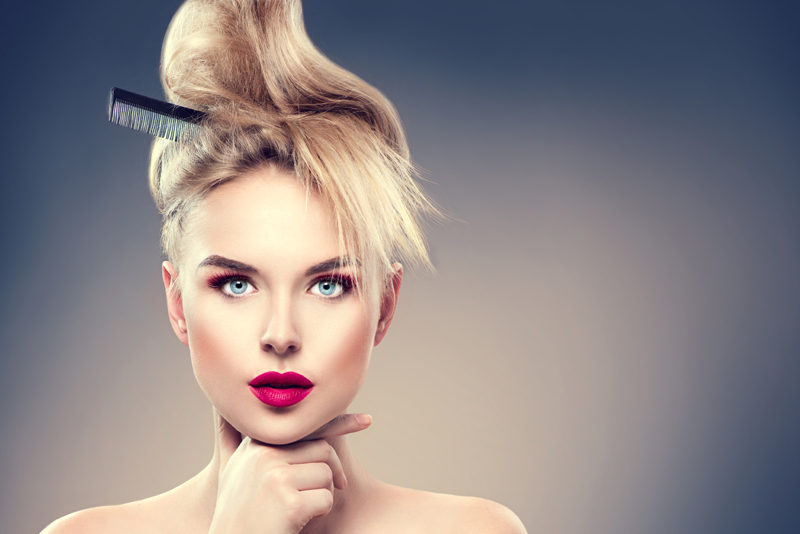 From the pimple that springs up the day before your wedding to the puffy eyes left over from a night of partying, most women experience the occasional beauty emergency at some point. Fortunately, there are solutions to the most common beauty emergencies.

Dry, chapped lips
Dry, chapped lips are uncomfortable and make applying lipstick nearly impossible. There's good news, though – you can remove the dry, flaky skin from your lips. All you need is a a toothbrush and a small amount of petroleum jelly.

Start with a small amount of Vaseline. Apply it to the lips, then give it a few minutes to soften chapped skin. Apply a little more petroleum jelly if needed. Take an old toothbrush – or a toothbrush not used for brushing your teeth – and gently rub the bristles on the lips in a circular motion. This will remove flaky skin. Avoid rubbing too hard so you don't further damage the skin on your lips. Once the dead skin is removed, you're ready to apply lipstick or gloss.

Tired eyes
Did you wake up with tired, puffy eyes? There's no need to worry. You can perk up those sleepy peepers in a matter of minutes.

For redness, try using Visine or Clear Eyes before applying eye makeup. Follow up with a caffeinated eye cream, like MAC Fast Response or First Aid Beauty's Detox Eye Roller. These products reduce puffiness and brighten the eye area. Avoid using pink or purple eye shadows and liners. They can emphasize redness. Opt for shadows in brown, blue, green or neutral colors. Follow with eyeliner in brown or black. Use a white eye pencil on the waterline to give the eyes a more open look. Don't forget to curl lashes before applying mascara to open up the eyes.

Pimples and blemishes
Zits don't have to ruin your day. If you can catch them right away, a spot treatment with Benzoyl Peroxide should do the trick. But even if you have a red, protruding pimple, there are a few things you can do to conceal it.

First, if the blemished skin is flaking, use an exfoliating wipe to remove flakes. Simple Skincare, Olay, Alba Botanical and other brands make them. Makeup works best on smooth skin.

Second, the Clear Eyes or Visine used to clear the eyes also works to reduce the redness of pimples. Simply apply a couple of drops and wait a few minutes.

Third, choose a concealer that matches your complexion. Don't use a color that's lighter than your skin; you could end up emphasizing the blemish. Dab concealer on gently to cover the pimple. You can use your fingers, a cosmetic sponge or a Beauty Blender.

Finally, gently pat on powder to set the concealer. Avoid rubbing powder on – you could smear the concealer and expose the blemish.

Most of us tend to feel better when we look our best. So it's reassuring to know that with the right beauty products and techniques common beauty emergencies can be corrected. Chapped lips, tired eyes and pimples don't have to stop us from looking and feeling great.
You Should Also Read:
Minimizing Large Pores
Common Makeup Mistakes


Related Articles
Editor's Picks Articles
Top Ten Articles
Previous Features
Site Map





Content copyright © 2023 by Kimberly Williamson. All rights reserved.
This content was written by Kimberly Williamson. If you wish to use this content in any manner, you need written permission. Contact Katrina Simmons for details.