Whale Watching - An Aussie pastime.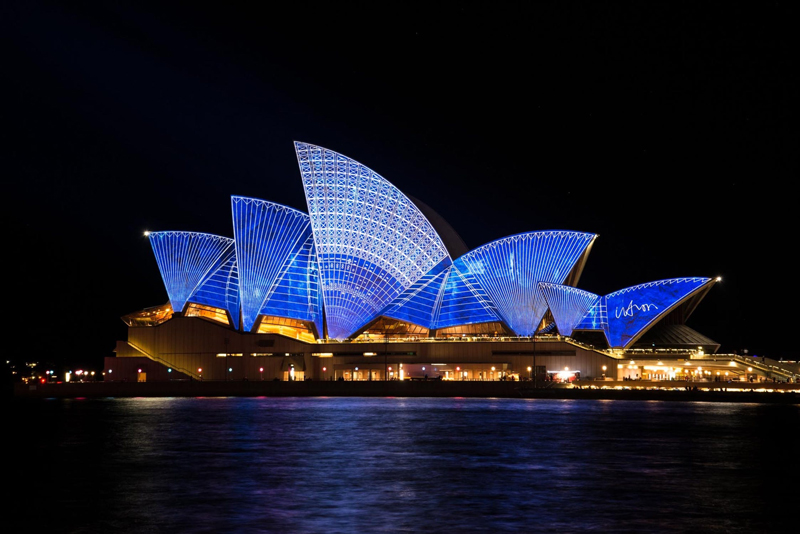 People travel from all corners of the world to Australia to see whales. Australia is home to over 45 species of whales, and almost 60% of the world's whales are found in Australian waters.

Whale Watching is becoming an Aussie past-time and luckily there are whale watching sites found in just about every state of Australia.

Southern Rights and Humpback whales, amongst other species, make an annual migration from the cold waters of Antarctica to the south of Australia, usually between the months of June to September into the warmer waters of both the east and west coasts of Australia in order to give birth to calves and the mate.

Australia has many large bluffs and cliffs that make it safe to watch whale activity off shore. Whales usually remain close to the coast in order to stay clear of the East Australian Current that flows about 5 kilometres (3 miles) off shore.

There are many commercial businesses that can take tourists in catamarans and cruising boats to get up "close and personal" with the whales. Some animal conservationists argue that getting in close proximity to the whales and their calves can threaten their safety, and recommend that sightings be made from high headlands looking out to sea.

On the Western coast of Australia there are a number of locations that make for great whale watching. They are: Exmouth on the mid West Australian Coast and Albany found on the southern coast of WA.

In South Australia, The Great Australian Bight Marine Park hosts a playground nursery for about one third of all Southern Right Whales. Between May and October one can view mating, calving and nursing often inside 100 metres off the shore.

Victor Harbour, situated south of the capital city Adelaide, is another location where from July to August whale activity can be viewed.

Although Tasmania is situated in colder waters than the rest of Australia, due to its positioning to the south of the mainland, Bruny Island boasts a fabulous whale spotting location where Southern Right, Pygmy Right and Minke Whales can be seen.

Heading up the east coast of Australia, Victorian waters off Warrnambool offer sheltered bays where whales return to give birth. A viewing platform has been constructed at Logan's Beach Road for tourists to get a fantastic view of the fun and games these whales partake in as they bring their young into the world, from June until September each year.

The township of Eden, in New South Wales waters is where the Humpback whales can be seen making their annual passage up the coast to the warm and comforting waters off Queensland. Between June and August the pregnant mothers slowly make their way north, and from about September to November one can witness the mothers and their baby calves making their way back to Antarctica.

Port Stephens on the mid NSW coast has some of the state's best sandy beaches and is often the location for displays of breaching and horseplay (or is it whaleplay?) by the whales as they jockey and vie for potential mates.

Finally, Queensland has two wonderful natural nurseries-come-playgrounds that are ideal for calving whales. One area is a huge bay north of Brisbane called Hervey Bay. This area is sheltered by a large island, Fraser Island and is a common "birthing room" for whales. The other location is the Whitsundays, a collection of islands and bays on the mid Qld coast. The whales often make these waters their homes for three or four months. The waters are shallow and sheltered and ideal for newborn whales to gain weight and strength before the long migration back to cooler climes in the Antarctic.

No matter where you are in Australia, you will probably be able to watch the Whale migration from a vantage point near you.



Related Articles
Editor's Picks Articles
Top Ten Articles
Previous Features
Site Map





Content copyright © 2022 by Judie Belliongham. All rights reserved.
This content was written by Judie Belliongham. If you wish to use this content in any manner, you need written permission. Contact Judie Bellingham for details.