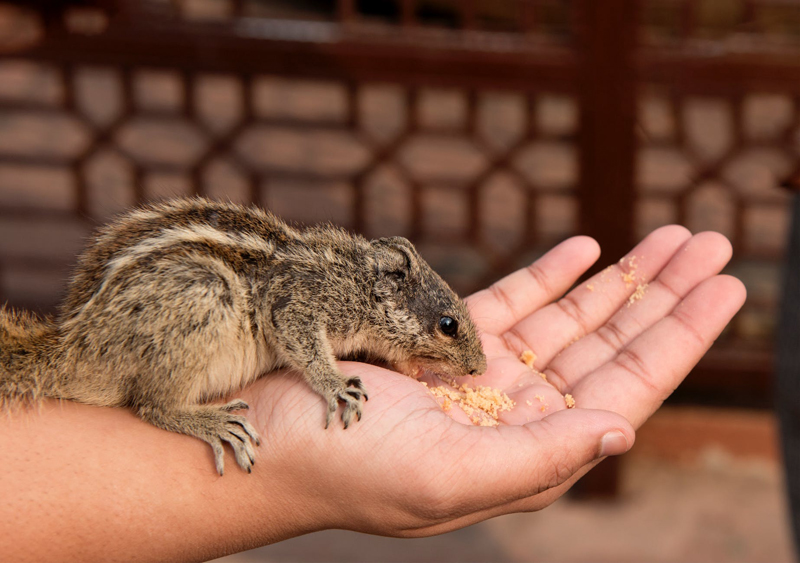 Diana Geiger Exotic Pets BellaOnline Editor
on
Too often I read or hear of a child getting injured or bitten by an exotic pet. Exotic pets and children do not belong together, ever, unsupervised; supervised means watching the pets and the children constantly. Any pet, I don't care if it is an exotic pet, dog, cat, a ferret, or any animal, children need to be protected from pets, and pets need to be protected from children.
Frankly, more pets are injured by children than pets harming children. When a child squishes a pet it doesn't make the news. What does make the news is the very rare occurrence of an animal injuring a child and frankly, whose fault is it anyway? The person that is responsible for the pet and the child. You are responsible for the pet's and children's safety.
Recently, a ferret had chewed off the fingers of an infant. Who left the ferret alone with an infant? Ferrets are naturally curious; it may have smelled milk on the infant's fingers. They certainly are not an overly aggressive animal unless you consider their antics aggressive. Though, my sympathy pours out to the parents and the infant. It is the caregiver's fault that this tragic accident occurred. The ferret and child should have been supervised.
I have several ferrets and they are never near my grandchildren – ever unless I am there to supervise their activity. None of my ferrets would bite out of malice. But, I do have a ferret that is a sock biter and sock stealer. No sock is sacred even if your toes are in the sock. She will also climb under the blankets and play "cave." Cave is a recognized activity any ferret owner would recognize. Long ago, what was once an ancestor to the domestic ferret that lived in holes; thus cave. They will bite at anything that sticks a paw or a hand in its hole or cave.
Ferrets will also protect themselves; as any animal would. I have had two pretty serious bites and one was from a ferret. It had gotten itself stuck and was hurting pretty bad. I went to untangle it from his predicament, and he sunk his teeth into me. I still got him out. I checked to see if he was injured, and then cleansed the wound on my hand. I never loaded the dishwasher again when the ferrets were out of their cage. If a child would grab an animal and injure it, the animal could potentially bite to protect itself.
Animals including humans act from instinct. Humans also came from ancient ancestors, three forms in fact. We still carry instinctual behavior. We also do some awful things because of mental issues. Why wouldn't some animals carry the same traits as humans and suffer from mental problems.
Now this brings me back full circle. It doesn't matter why the ferret attacked the infant boy in Kansas. The fact remains that the child was left alone with an animal. Why did the parent throw the ferret into a wall thus killing the ferret? The parent was reacting instinctively, protecting it's young. Don't ever leave an animal alone with a child. It is your responsibility to protect the pet and the child.
Amazon has a 24-hour cookie. So, if you follow my link today, and then decide to think about the purchase the link will expire in 24 hours. By all means think about your purchase but please go back through my link so that I get credit. Once you are on my link, I will get credit for anything you purchase at Amazon.

Be A Dog's Best Friend: A Safety Guide for Kids [Paperback] "Be A Dog's Best Friend is written in the voice of Ema, a ten-year-old with a wealth of information about how to safely interact with dogs."





Marshall Premium Ferret Diet, 7-Pound Bag This is the only ferret food that I use. All my ferrets except for one which is still quite young and healthy, have lived to their golden years and have been healthy.



My Ferret Shop

If you have a comment about this article, if you have a question, or just want to say hello and get to know other pet owners, stop by the Exotic Pets BellaOnline Forum! Comment Here

You can forward this article to a friend scroll down and look for the middle icon circle "Tell a Friend" it is right after the newsletter subscribe area. You can print a printer friendly copy from there too!

Scroll down a litter further and sign up for the exotic pet's newsletter. Your email is 100% safe, I never even see it. You will receive a newsletter once a week. Once in a great while an emergency newsletter may go out, but this would be only for a big illness outbreak or other emergency. Subscribe so you will know when new content comes out!

Facebook blog

Follow Diana Geiger editor of Exotic Pets BellaOnline!

Exotic Pets BellaOnline on Twitter


Feel FREE to Contact me anytime. You can reach me via my bio page. Click on my name.Contact Diana



This site needs an editor - click to learn more!

You Should Also Read:
Exotic Pet Site Map
Ferrets: A Complete Guide EBook 2.50
Exotic Pet Shopping (the safest for your pets)




Related Articles
Editor's Picks Articles
Top Ten Articles
Previous Features
Site Map





Content copyright © 2021 by Diana Geiger. All rights reserved.
This content was written by Diana Geiger. If you wish to use this content in any manner, you need written permission. Contact BellaOnline Administration for details.