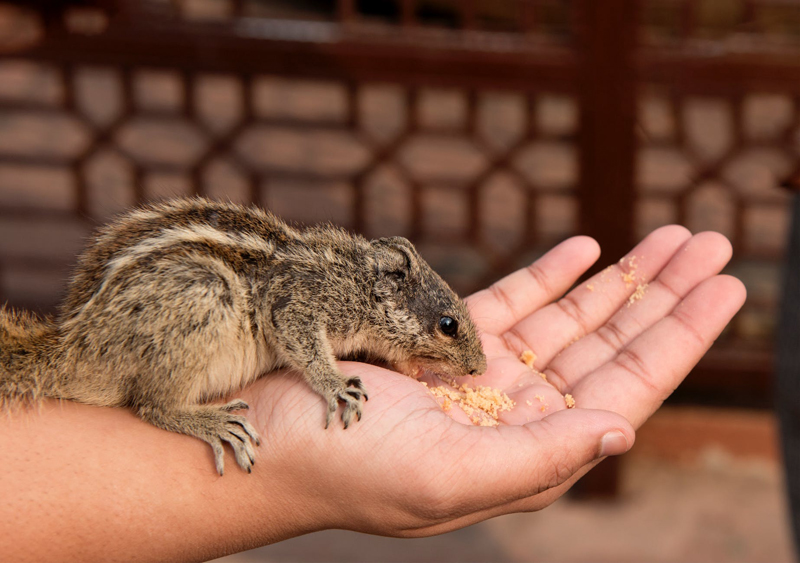 My series about pet ferrets from proper nutritional needs, playing, toys, equipment, ferret supplies, personalities, training ferrets, baby kits, ferret care, breeding, death and euthanasia and much more!
Ferrets
Baby Ferrets
Breeding Ferrets
Ferret Training
Pet Ferrets
Ferrets and California
Ferret Supplies
Euthanasia Our Little Ferret has Died
Ferrets Adrenal Disease or Shedding
If you have enjoyed my exotic pet articles I know you will enjoy my brand new EBook. Ferrets: A Complete Guide is an EBook
for novice ferret owners, experienced ferret owners, and people that are considering a ferret for the first time. Great as a reference guide or a standalone care book for ferrets.
Ferrets: A Complete Guide
Easy download, instant access, and inexpensive for one of the best books available on ferrets!
This is also a way to help support Exotic Pets BellaOnline. We donate our time and BellaOnline is a non-profit site, all revenue except for expenses (servers and whatnot - no salaries period!) is donated to charity. Paypal and credit cards! Only
$2.50
Big savings when books don't have to be printed, also saves our natural resources!
Exotic pets are quite different from other pets. Certain products are essential to their health and safety. Knowing what dogs and cats will need is pretty clear cut, unless of course you have never had a dog or cat. But when dealing with a species that can't deal with the cold, or another species that has trouble with the cold and heat and a huge host of other needs it is important to know what items you will need.
Ferrets though aren't like a reptile and don't need to bask under a light, though, they are cold and hot sensitive, they must stay within a certain temperature range. They can get by with 60F degrees as long as they have good bedding and other bodies in which to curl up together. They also can die if it is too hot (over 90F degrees). Make sure you have a way to keep them cool or warm if the heater or air conditioner should fail.
They exert a great deal energy and need a lot of calories and can starve in a couple of hours if they don't have food available to them. They are smart as a dickens and need toys to stimulate them. Though, ferrets when together do a great job in entertaining each other, you, and the rest of the household. Ferrets have great entertainment value. Until they fall asleep and then you're looking for a pulse.
Just as important is to know what items work. I don't know how much junk I have bought and thrown away until I discovered what worked at what lasted. This works well for you, we will waste my money, not yours. This is a good place to get your ferret supplies.
Ferrets are a sweet, friendly, intelligent breed of animal, which has been domesticated for thousands of years.
The United States has one species of wild ferret and that is the black footed ferret; a beautiful ferret that has bordered on the brink of extinction for many years.
Black-Footed Ferret (captive) Creator Ryan Hagerty taken at Black-Footed Ferret Recovery Program in Colorado. The black-footed ferret is considered to be the rarest mammal in North America.





Our lovely little pet ferrets are not from the black footed ferret. The domestic ferret is thought to have been domesticated from the Western or Eastern European polecat or polecat. Be careful and choosey about the ferret breeders you use. You may also want to consider animal adoption from a animal shelter or ferret rescue.


One of my ferrets as a kit, her name is Missy, she is checking out her new toys. This crazy ferret won't let anyone touch her toys. If you get them out she will take everyone back to where she stashes them. She has begun to stash them in some form of order. One area has her favorite toys, the frog and especially skunkie, plus a plush ball. The rest of the toys I have not been able to determine why they are kept in particular places. Though, all the balls are with balls except for the plushie ball.





Though for centuries they were used more as servants than kept as pets from hunting and pest control. It is thought the ferret made its way to the United States as ratter's abroad ships.



The ferret was stealthy and an excellent killer – somehow I just can't imagine my ferrets being stealthy especially when playing, jumping backward, and falling off the bed. This is ferret clown act.

Ferrets can and do get into a great deal of mischief. I let my ferrets have run of our bedroom during the day. I do however; keep them locked up in a multi layered cage at night, and also, when we are not at home. They need a great deal of room.

They exert a great deal of energy in a short period of time. This is fast forward ferret. Then they will find their bed and their blankies and sleep for 2-4 hours. Their breathing and heart rate slows down tremendously. I have mistaken a sleeping ferret for a dead ferret. This is opossum ferret that drives you to tears.

Ferrets need a large cage. It isn't fair to cage them all the time. But, a multi-layered cage helps add space to their living arrangement while cutting down on the space required for the cage in your home. There is a huge assortment of cages; from cages that fold up when not in use to corner cages, using those corners that are usually wasted space. Think about the number of ferrets you have or are going to have. If you are anything like me the number increases year by year. I have a three layered cage which is sufficient since my ferrets are out all day. I currently have three ferrets.


Marshall Folding Ferret Mansion (37" L X 25.4" W X 54" H; Black; Wire) This folding ferret mansion is the home your ferret has been dreaming of. Spacious enough for multiple pets it has a locking, textured tray that is convenient and easy to clean. Lots of extras:1 large platform, 2 small platforms, 2 drop down doors, 1 flip top door, three ramps and rolling casters.




Sleeping items are essential for ferrets, just ask any ferret. I have a ferret bed I pretty much always stick with now; in fact I did a review on the bed. I have bought two now. I have several other beds. None I use and are all in a big tub marked ferret supplies.




Marshall Ferret Octo-Play in Red (17" L X 9" H; Red) This is just plain cute. In addition, it has many uses, a bed and a toy they will love.

Our Marshall Ferret Octo-Play in red provides an ultimate sleeping, playing and hiding experience for your pet. Made of super-soft fleece and equipped with eleven holes placed around the head and tunnels for different access points. Can accommodate several ferrets at once. Use inside or outside of cage.




Marshall Ferret Front Pack (6" L X 10" W X 10" H; Assorted) I love to take my ferrets out and about and this clever little front pack certainly does the trick.

Carry your ferret in comfort and safety with our Ferret Front Pack. This thoughtfully designed carrier features:Soft and plush fleece fabric. Long, adjustable nylon web straps.Side pockets for water bottle and accessories. One features an elastic closure, the other velcro. Heavy-duty, bi-directional zipper. Top panel is vented for great air circulation. Reinforced bottom is carpeted in cozy faux lambs wool. Two metal leash attachments inside for peace-of-mind; your ferret can't easily escape even when you unzip the top. Elastic loop inside for securing water bottle.




Toys are important to ferrets, they love to play, but every ferret seems to like something different. One ferret loves little stuffed animals. One likes remote controls. One likes anything my daughter leaves here that belongs to the baby – oops there goes another rubber tree plant. They seem to all love to climb through tubes and play tunnels. Here is a nice assortment of ferret toys.

The Marshall Ferret Tumble Toy not ONE of my ferret will play with it. There are many toys they dearly love though. They also adore things that may a crinkle noise and tunnels.

Marshall Flower Shaped Ferret Krackle Sack (19" Diameter)Crack open the fun with our Ferret Krackle Sack. The krackle paper embedded in the petals makes a racket that drives ferrets crazy. Cute flower design is comfy and practical in a washable fabric. Removable fleece lining allows for spot cleaning.



Super Pet Crinkle Tunnel (23" L X 6" Diameter; Assorted) Our Super Pet(R) Crinkle Tunnel provides exciting crinkle sounding fun play and exploration for ferrets, guinea pigs, chinchillas, dwarf bunnies, pet rats and other small furry friends. Features an extra hide and seek hole for added entertainment.





My ferrets are all Marshall babies, live on Marshall food, pretty much Marshall everything. I have had a few "sets" of ferrets and they have all lived will beyond their normal life spans. The Marshall Ferret Food is rich in omega 3 and 6 fatty acids and weighs seven pounds. The product is unique because of the low temp cooking method. Have you ever made a roast covered with spices and herbs, wrapped in foil and stuck it in the oven at 225 for about four hours. It is GOOD! The ferrets feel the same about the Marshall food.

Marshall Premium Ferret Diet (7 lbs.) Marshall Premium Ferret Diet provides complete nutrition from the highest quality ingredients. The special process balances the perfect blends of fresh meat based proteins and fats to meet the exacting nutritional needs of your ferret. Marshall Premium Ferret Diet is excellent for all stages of your ferret's life, young and old. See superb results during growth and maturity, shown by activity, a shiny coat and good overall health.


Marshall Premium Ferret Diet (7 lbs.)



Marshall Premium Ferret Diet (35 lbs.) Buying in bulk will save you a great deal of money.


Marshall Premium Ferret Diet (35 lbs.)


Marshall Premium Ferret Diet Senior Formula (4 lbs.) My ferrets have never had a weight problem. I have never used a senior diet, however, a ferret that is over weight could have serious problems. If your ferret has a weight problem a senior diet would help control the weight.




You can buy Marshall Bi Odor Ferret Deodorizer it works very well, in fact, too well. Ferret owners seem to love the odor of their pets. I also love the odor of skunks. I guess you call it a love odor. I am totally warped and know it.

This one works on small animals rabbits, guinea pigs, and small animals.100% natural supplement deodorizes your pet's stool, urine, and body odors.





Marshall Products Bi-Odor Ferret Waste Deodorizer (32 fl. oz.; All Natural)




Ferrets love treats - please don't give them junk treats – and they are carnivores; stick with healthy treats. My ferrets won't eat treats, store bought, or human-made. Not because I don't give them treats, they won't eat them.

There is one treat they will eat and that is a peanut butter treat. Maybe I should tell them they are carnivores?




Most ferrets – that is other than mine – like treats.





What else do ferrets need? They love blankets. I use to buy blankets from Marshalls, PetSmart, or PetCo and then I got smart. I go to Walmart and pick up receiving blankets for infants, and the bigger blankets for infants. It is much cheaper this route. I also pick up long underwear and other warm and soft things from thrift stores. I cut the sleeves and such and make different sleepers out of them for the ferrets. My ferrets went through two bald months, I am serious BALD. I was frantic with worry.

We had the weirdest of years here in the Huron, South Dakota, it was a cool wet spring, cool wet summer, then we had Indian summer in fall, then it got cold. My poor ferrets were so confused they dropped their whole coats in their fall shed. I dang near knitted complete snowsuits for each of the ferrets. But I did get some Marshall sweaters and it did make a difference. Nothing is more pathetic than a bald ferret. I thank goodness it wasn't Adrenal Disease.

I strongly suggest a vitamin supplement for ferrets there is a couple good ones. Ferrets are high octane animals. They need the additional supplements. Use either one; just make sure they have a supplement.





Food dishes and bottle bottles – I use the heavy crocks for the food. I have three quick lock crocks for vitamin supplements. I would use just the quick lock crocks if I didn't already have the regular heavy crocks. I first used the lock crocks when we moved out to South Dakota. I had all the animals in the car. I was able to hook these things to the pet carriers.




I use a regular hook on the side of the cage water bottle. It doesn't need to be the chew proof ones like used for rodents. The main thing about water bottles is leakage. I hate it when they leak. The same water bottles never seem to be around when I go back to buy them so I will put a variety up.




Last but surely not least is the litter box for a ferret. Litter boxes for ferrets are a great deal different from the litter boxes for cats. They void in corners, hike up their little rear ends, and also worry the litter box to pieces, by nosing it all over the cage. In addition, with many litter boxes the plastic retains odor. This one is made of easy-to-clean, odor-resistant plastic.

PETCO Small Animal High Corner Litter Pan (13" L X 8" W X 6.5" H)






Ferret Clothing




I hope I have been able to help with the difficult decision making process of buying stuff for ferrets. If you have questions please feel free to contact me at any time. You may find you may have an unusual problem that I may just be able to help with. You can reach me via my bio page. Click on my name. Contact Diana

How to Care for the Pet Ferret


Exotic Pet Shopping

Scroll down a litter further and sign up for the exotic pet's newsletter. Your email is 100% safe, I never even see it. You will receive a newsletter once a week. Once in a great while an emergency newsletter may go out, but this would be only for a big illness outbreak or other emergency. Subscribe so you will know when new content comes out!


Join Exotic Pets Bellaonline on Facebook and Twitter - be sure to click the "like" Exotic Pets Facebook

Exotic Pets @ Twitter





Diana Geiger Exotic Pets Editoron



Ferrets: A Complete Guide available in paperback and Kindle. By Diana Geiger (me:) Five star reviews!






Ferrets: A Complete Guide - Paperback

Ferrets: A Complete Guide - Kindle

PDF Version Ferrets: A Complete Guide (Access to free PDF Reader)
Ferrets: A Complete Guide




This site needs an editor - click to learn more!

You Should Also Read:
Complete Exotic Pet Index
Ferrets - A Complete Guide Paperback and Kindle
Exotic Pet Shopping (the safest for your pets)




Related Articles
Editor's Picks Articles
Top Ten Articles
Previous Features
Site Map





Content copyright © 2022 by Diana Geiger. All rights reserved.
This content was written by Diana Geiger. If you wish to use this content in any manner, you need written permission. Contact BellaOnline Administration for details.