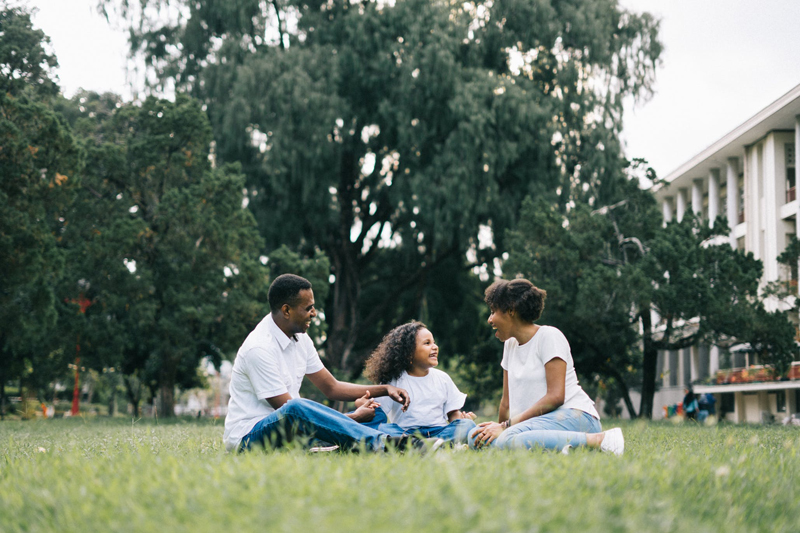 Another year is dawning. New year. New resolutions. New promises...new headaches. Can we be honest with ourselves? Each year we make resolutions that we never really keep. By the time the second or third week of the new year comes, many of us have already reverted back to old ways.

Why? Why do we do this to ourselves? Because we have not learned to let go of the past. Okay, here's the deal: It is time to leave the past behind. If you are going to succeed this New Year, and accomplish those goals you have been long awaiting to accomplish; then it is the past you have to let go of.

We spend an awful amount of time dwelling on what we used to be, how things used to be, how life was. And we never take the time to appreciate what we have right now. When you spend too much time in the past, your today's become yesterday's. And you are already facing a new tomorrow. There are two things we definitely have no control over: yesterday and tomorrow. Yesterday is the past. It is gone. And tomorrow is the future. It hasn't even began. But what we do have is today. And if we are going to make the necessary changes in our lives, and achieve the desired results—then we are going to have to change how we do things, leave the past behind, and get ourselves organized.

Easier said than done? I know...been there many a time. However, if you take one aspect of your life instead of everything all at once, then you will be surprised by what you can accomplish. Here's what I learned: We all get gung-ho about starting fresh. We are all revved up, rearing to go, with grand ideas of how we are going to change our lives and start new. But here is where the problem comes in that often sidelines us: we take on too much at one time!

We need to begin by making a list of the top three things that we really want to change in our lives. Just three. If you are one of those who has your stuff together, and you only have one on your list, kudos to you (you can pass along how you did it to family and friends!) But for the rest of us who still seem to struggle, get that list, and only write down three things you desire to work on this year.

Once you have your list. I want you to prioritize it. What's first, then second, and third. Now, you are going to concentrate only on the first thing on the list. Yes! One thing. You see, we have a tendency to become overwhelmed quite quickly, and give up before we even get started. Take one thing, and set in your heart and mind to accomplish that goal before moving on to the next.

Now, with your one goal in mind and written down, take it to God. Oh, you didn't know? When you submit your plans to God; when you acknowledge Him in all your ways, He will direct your path. (Proverbs 3:5,6) Learn to meditate each morning before you do anything else. If all you can begin with is 5 minutes, then 5 minutes it is. But I promise you, you will thank God for the peace of mind and clarity that comes your way.

Giving God His time, and taking the time out to be still will help you to create the structure for your day. It will help you to wash away the thoughts and mistakes or failures of yesterday, and concentrate on the successes and triumphs, the milestones and victories of yesterday, and celebrate the beginning of a new day. Each new day is a gift, and should be looked at as such. Don't crowd your mind with thoughts of tomorrow, or what you didn't finish yesterday. It will only sidetrack you. Take the moment, give it to God, and get prepared to live this present day to the fullest; becoming one step closer to accomplishing your goal, and becoming the you that God destined you to be.

Here's what I know for sure: When I gave God His time, made a list, prioritized, and stopped living in the past—new things began to happen in my life. Goals began to be accomplished. My mind was clear, my heart was open, and my ears were attentive to that still voice that was crying within my soul all along. I used to do what so many of us do: make long, impossible lists of all the things I was going to change in the new year. Then I'd set out to accomplish those goals. All the while in my heart I'm wishing things were the way they used to be. I lived in the past for too long. I prayed. But I prayed selfishly. I prayed to God that my will be done instead of His will. Then I began to grow weary of all things I was trying to accomplish at once and would give up. Not just on one thing, but all of them. Nothing accomplished. The same me in the new year, with busted dreams, unreached goals, and a soul and spirit that was tired, frustrated, and depressed.

That is not the will of God for our lives. He desires us to have the best. He desires for us to prosper in every area of our lives: spiritually, physically, emotionally, mentally, and financially. God is definitely into us being well rounded. Living life abundantly. But we can't do this if we, one: live constantly in the past, two: take on too much at one time, three: leave God out of our plans.

Let this New Year be one that outshines everything! Be the new you always new you could be. Don't allow the past, with all its mistakes, failures, or even past success, keep you from reaching your goals, and making new successes, and new dreams. Don't even allow past relationships to hold you down. No relationship is a mistake: only a lesson that needed to be learned. Learn it, and move on!

Make up your mind, and your heart. Get that list prioritized and give it all to God, so that He can direct your path. What He has awaiting the willing heart is far greater than the mind could ever imagine possible!

Happy New Year!


Related Articles
Editor's Picks Articles
Top Ten Articles
Previous Features
Site Map





Content copyright © 2023 by Ruthe McDonald. All rights reserved.
This content was written by Ruthe McDonald. If you wish to use this content in any manner, you need written permission. Contact Ruthe McDonald for details.