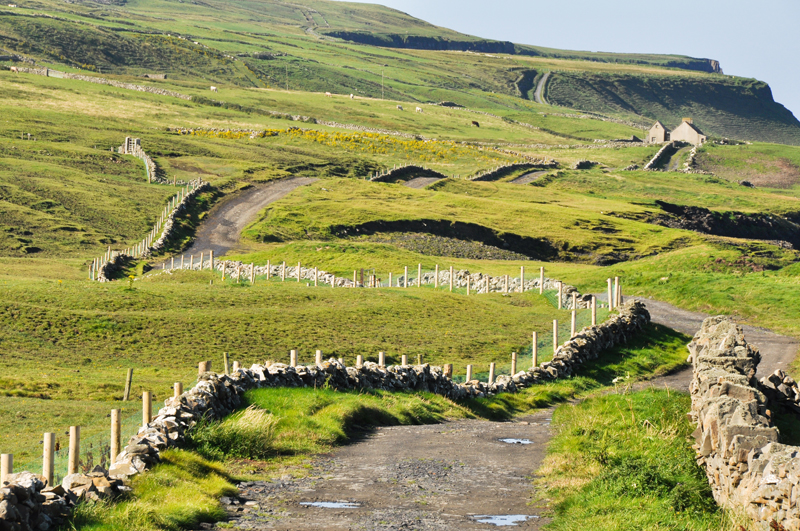 Christmas Eve of 1601 was cold and lonely. The country was engulfed in a fierce Nine-Year War, and Kinsale Ireland was in the midst of what is now know as the Battle of Kinsale.
Lead by two brave warriors, Ulster Chiefs Hugh O'Neill, Earl of Tyrone and Red Hugh O'Donnell, Earl of Tyreconnel, the last of the great Gaelic Chieftains. This war was one of honor and respect.
The conflict started with Ireland's opposition to English rule.
Ireland had long wanted their freedom and independce, and England wanted Ireland's land and the power which came with it.
During this time, most of Europe was in the midst of the Protestant Reformation and a subsquent war broke out between the Catholics and Protestants.
Spain sent a battlion of men to support the Irish during this time, the rendezvous was set for Ulster, however the Spanish under Aquila landed at Kinsale in October 1601.
Here they soon took possession of the local strong points.
Spain had wanted to support the Irish for several reasons, amongst them that they were seen as defenders of the Roman Catholic faith against Elizabeth I , the Protestant Queen of England.
Also a Spanish presence in Ireland would provide the perfect base for attack and invasion of England itself.
On Christmas eve, the battle of Kinsale began, and though the Irish and Spainish fought long and hard they were ultimately defeated. The causulties were many, the Irish lost 2,000 men and almost 1,000 Scots were killed as well. The Spanish were forced to surrender and go home.
After the defeat the Irish lost all hope and chance of gaining their freedom, and many immigrated to America and Canada. O'Neill's reputation was tarnished and he could never again gain great support. O'Donnell went to Spain where he was later poisoned by a Englishman.
Today England rules Northern Ireland, as she has since the nine year war.
For more on the Nine Year War:


Editor's Picks Articles
Top Ten Articles
Previous Features
Site Map





Content copyright © 2022 by Tracey. All rights reserved.
This content was written by Tracey. If you wish to use this content in any manner, you need written permission. Contact Bee Smith for details.