Five Ways To Take Striking Portrait Photos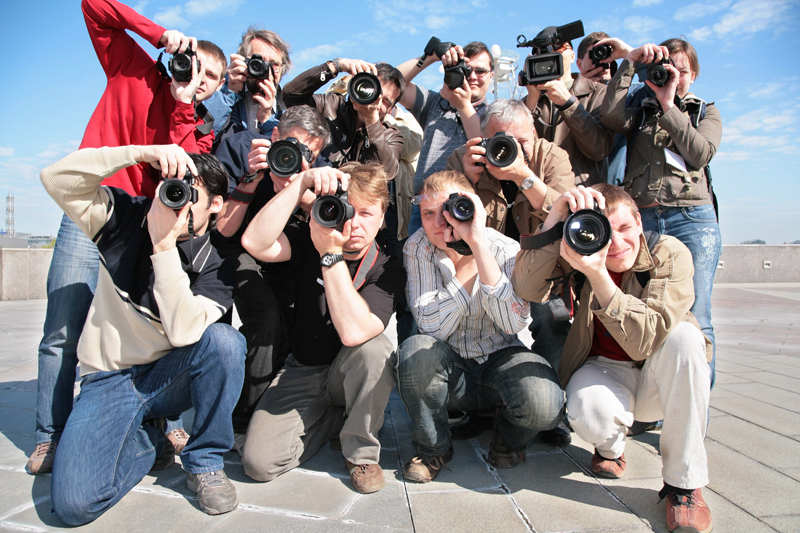 Taking striking portrait photos can be a difficult thing to do especially if you are new to photography or do not know where to begin. Confidence comes with experimentation and experience so take some time out to practice and you'll soon be taking better portrait photos. Here are some ideas to get started with.

ALTER YOUR ANGLE OF VIEW

Most photos we see are taken at eye level so get creative and change your angle of view. A camera angle that is lower than your subjects face can make your model look dominant and strong. This technique is best used for men, as it is not usually such an attractive look on women.
Or how about shooting from above! Shooting from this perspective can add drama to your portrait photos, as we don't usually see people from this viewpoint. People's eyes look bigger (if they are looking at the camera) when you shoot from this position and that can add more emphasis to your portrait.

SHOOT AT GOLDEN HOUR

Golden hour is the first and last hour of sunlight. It is also referred to as "Magic Hour". This is the time when landscape photographers often go out to shoot, as the ambient light has a stunning golden glow to it. You can also use this magnificent quality of light to great effect when taking portrait photos. Bathing your subjects face in this exquisite sunlight for your shots can instantly add a natural beauty to your photos. There is nothing better than perfect light so convince your model to get up early or to meet you before sunset. This light does not last for long; so to make sure you get "the" shot, set up early so you are ready when the golden light appears.

THE NATURAL SHOT

People tend to smile when you take a photo of them. And although this may make for a great photo, you can often take a more intriguing shot when your subject does not know you are taking photos of them. When taking portraits I often tell my model that I am just taking some test shots to check the lighting and not to worry about posing yet. It's amazing how relaxed people are when they believe the photographer has not started their session yet. Capturing a person's true essence or their personality in its natural state can make for a very captivating portrait photo.

CONTRASTING BACKGROUND

We typically see portraits of professionals set in their work environment, for example an athlete on a sports field or a businessman in a corporate setting. So, when we come across something a little different it tends to get our attention. Choose an unusual background that contrasts your subject to capture your viewer's eye. Often the observer will appreciate the juxtaposition and they will be curious about the story behind the shot.

GET IN CLOSE FOR DRAMATIC EFFECT

Closing in on your subject with yourself or your camera can be intimidating and you risk violating your subject's personal space. One way to counteract this is to use a telephoto lens that will allow you to back up and then zoom in on the subject. An advantage to this technique is that it results in a compressed perspective, which leads to a more flattering portrait. If you don't have a telephoto lens then it helps to have a confident model that will allow you to get up close.
In western society, there is an unspoken rule that we must keep a certain physical distance from people, so to see a face very close in all of its detail, is something that we don't normally get the chance to see. Therefore these kinds of images tend to catch your eye.

I hope that these ideas have peaked your interest!
Enjoy your creativity!








Related Articles
Editor's Picks Articles
Top Ten Articles
Previous Features
Site Map





Content copyright © 2022 by Ewa Sapinska. All rights reserved.
This content was written by Ewa Sapinska. If you wish to use this content in any manner, you need written permission. Contact Ewa Sapinska for details.