Panasonic BL-C131A Network Camera Wireless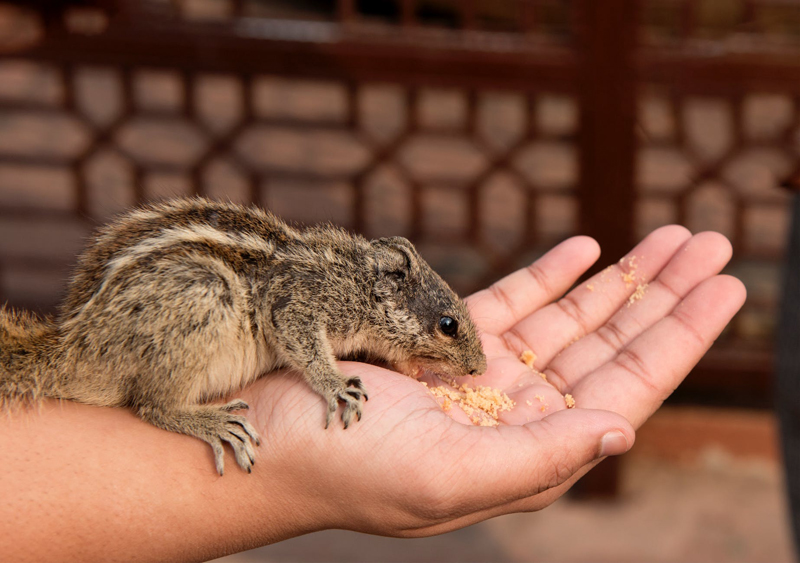 It all started one evening when we went to collect the ferrets. When we are not available to keep an eye on the ferrets we let them play in the one room we know for sure is "ferret proof." (We thought) No matter how well we have put things up out of reach, every once in a while they figure out how to get up and on top of the Chester Drawers where the television, Blu-ray player and Blu-ray recorder are. There are also five different remotes. One of our umpteen questions was; how do they get up on top of the Chester Drawers? It is tall, and has smooth sides. Ferrets are not the greatest of climbers. Several other incidences often lead us to wonder, how in the world did the ferrets mange to do that? Ah, but the biggest question was always, where the heck did they put the remotes?
I don't know why it occurred to me to buy a Panasonic BL-C131A Network Wireless Camera but, it was primarily for our ferret's safety. Since we bought the first Panasonic Camera we realized how utterly important they are to our family, not only for the pets but for others as well. Our house is an 1885 huge old hybrid colonial/Victorian. Once upon a time someone had the idea of making it into a duplex. When we decided to move back to the mid west my daughter and her family came with us. So the duplex situation worked out great. We added two doors, one upstairs, and one downstairs; so that we had access to each other, but yet we had privacy.
Since I am disabled, I am usually stuck in one room unless someone comes and gets me. It's a pain in the derriere, but I live with it. So, my daughter had this wonderful idea to stick a camera my office to keep an eye on me. Frankly, it gives me a bit more freedom. Plus, nobody is sticking their nose in my space every time they hear a thud. Besides, the camera has a built in privacy feature. My daughter has a two-year old; the camera works better than any monitor ever could. My daughter is expecting a second baby in December, again, instead of a monitor we will set up another camera.
We live in Huron, South Dakota where shopping is the pits. We even lost our Radio Shack. So Amazon.com has become my best friend. When we decided to spy on the ferrets I just started researching wireless cameras. I ran into this little beauty; a Panasonic BL-C131A Network Camera Wireless 802.11 and you don't need a computer at the location to use it, which makes it exceptionally handy. You can use it with PDA or a cell phone. We can still receive images if we are at a doctor's appointment or on a field project or news assignment.
Let's say that the ferrets fall asleep (which is 18-20 hours in a day.) A built-in heat sensor notifies me when the little monsters are awake. (Motion-detection recording) In addition, it doesn't matter where we are, we can pick up email anywhere, my laptop with 3G, PDA, or cell phone. I don't have a PDA, pout.
Panasonic Network Camera isn't too small or too big either, weighing in at 7.4 ounces; dimensions are 2.9 x 2.9 x 3.9 inches. Just about right. It doesn't look much different, maybe a touch bigger than the baby monitor we used to drag all over the house. Besides, when a baby is two-years old, you need more than sound to find out what shenanigans she is up to with her high spirited pranks.
One other thing we have found the Panasonic Network Camera useful, is watching an animal's birthing process or after an injury recovery process.
The images are clear it works great with cable broadband. A friend bought one and had a bit of a setup problem for internet viewing with DSL. This is one of Panasonic's strong points is customer service. They had it figured out in no time. There has been no problem with setup on any of our computers. Between the camera, the computer, and router, everything has setup by its self. So far, every web browser we have tried has worked fine. My husband likes Foxfire and he had no problem at all setting the camera up. If you have any setup problem call Panasonic.
Another feature I use and love is the eight shooting positions that can be set up in advance and you can use your cell phone or PDA to control the camera's movements.
The Panasonic Network Camera has changed our lives to the better. Plus, my friend that breeds parrots, is going to set up a camera during the hatching process and also let me watch him hand feed the bird. At that time, we can get the images up on Exotic Pets BellaOnline's, so that we can all enjoy the miracle.
By the way, the ferrets are getting up on the Chester Drawers by starting with a sewing box, jumping to the mini bedroom refrigerator, jumping on top of the sewing machine cabinet, jumping to a shelf in the closet, then jumping to the top of the Chester Drawers. They promptly start dropping everything moveable to the floor. They jump down to the clothes hamper then to the floor. I just love that camera. One more spot on the router for the new baby.
Diana Geiger Exotic Pets Editor
on
Panasonic BL-C131A Network Camera Wireless 802.11



My book (paperback) FERRETS: A Complete Guide


Kindle Version of Ferrets: A Complete Guide

Ferrets: A Complete Guide


PDF Version Ferrets: A Complete Guide (Access to free PDF Reader)
Ferrets: A Complete Guide
This site needs an editor - click to learn more!

You Should Also Read:
Pets and the Planet: Book Review
Paws, Claws, Feathers & Fins DVD Review
101 Facts about Ferrets : Book Review




Related Articles
Editor's Picks Articles
Top Ten Articles
Previous Features
Site Map





Content copyright © 2023 by Diana Geiger. All rights reserved.
This content was written by Diana Geiger. If you wish to use this content in any manner, you need written permission. Contact BellaOnline Administration for details.