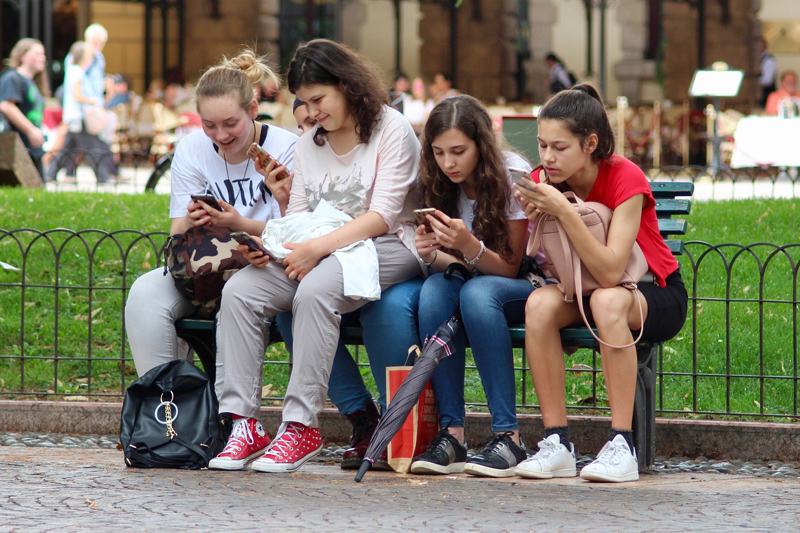 The Nintendo DSi brings a cool level of interactivity to your DS. You can now record sounds and take photos - both front and back - with your DS! On the downside, it only plays DS games - it cannot play old style games.
Rather than giving you a lot of cold statistics that you can find on the many marketing sites out there, let me instead give you my actual, personal observations after playing and using this DS. We have owned pretty much every version of a Nintendo handheld that has come out over the years and avidly enjoy them. This Nintendo DSi is definitely a worthy successor to this line.
For players of older games, it's important to note the DSi only plays DS style games, not any older games. That is quite fine by me. There are a TON of DS games out at this point and many older games are compiled onto DS format. If you really want to play an older style game, get one of those older style units. The units are very cheap at this point. The focus of the DSi on only DS games means it is light, thin, and very easy to use.
The DSi has TWO cameras - one facing forwards, one facing backwards. This means you can easily take photos of yourself and friends! We had a ton of fun taking photos of each other, of our pets, and using all of their morphing and kaleidoscope features to make great images out of them. You can save the images to a SD card for use on your computer and printing out.
I love the microphone tools. You can record 10 second blurbs and add harmonies, raise or lower the pitch, and do other operations on them. This is a lot of fun as well.
The unit comes to you pre-charged which is awesome. It means you can start playing games the moment you get it. Instant gratification is a good thing!
The image size is great, larger than previous DS units. The audio quality is great as well! This really is an awesome handheld gaming unit for all of the latest generation games. I'm really enjoying their easy to use interface, and looking forward to all of the games I'll be able to download wirelessly.
It's important to note that the DSi uses a different type of charger than the original DS, so the two aren't interchangeable. The DSi of course comes with its own charger so you don't have to worry about buying one. It also comes with an extra stylus.
I am really enjoying the DSi. You might say "it's only a little brighter, only a little larger, only a little lighter." However, when you're talking about a tiny unit that fits on your hand, it is often those tiny improvements that make a huge difference. The small lightness boost makes it easier to hold and carry in a full purse. The brightness and better sound give that much more fun to the gaming experience.
While some might scoff at the microphone and camera, both are great fun. The higher quality sound means I can actually now use this as a MP3 player! It uses AAC format. This is a standard format and there are free converters out there if you tend to use MP3 or other formats.
To summarize, I love this unit. If you don't have any DS unit I would definitely get this one rather than one of the previous DS units. If you already have a DS or DS Lite I'd recommend giving those to a younger sibling or friend, and getting a new DSi for yourself. The added playability and abilities definitely makes it a must-have for me.
Buy a Nintendo DSi from Amazon.com


Related Articles
Editor's Picks Articles
Top Ten Articles
Previous Features
Site Map



Follow @lisavideogames
Tweet





Content copyright © 2022 by Lisa Shea. All rights reserved.
This content was written by Lisa Shea. If you wish to use this content in any manner, you need written permission. Contact Lisa Shea for details.