Economic Crisis Linked to Increased Abuse?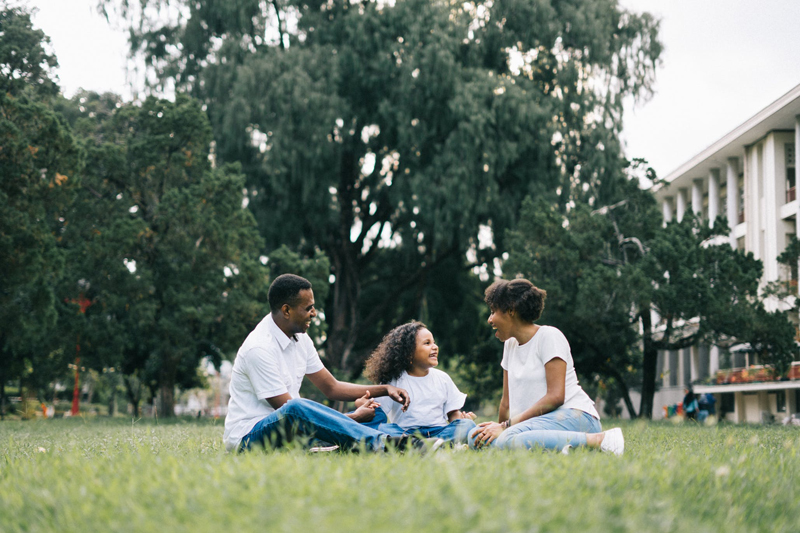 As the rise in unemployment continues to grow, so are the number of victims of domestic violence. Battered women and children shelters have seen a significant spike in the number of women and children seeking a safe haven. As well as addiction and counseling centers.

Many directors of these safe havens are seeing a direct link between the rise in unemployment and the number of women seeking shelter. As the numbers continue to grow, and the unemployment lines increase, they expect to see continued increase in the number of women and children needing shelter.

Feeling Overwhelmed

As many are being overwhelmed with the collapse of the economy, many men and women are finding it difficult to keep it together . Emotionally, as their psyche is trying to wrap itself around the current conditions, wondering if there is light at the end of the tunnel, many are succumbing to violent outbursts, lashing out, harming their wives and children.

Often times, after working a laborious job and not sure if the job is going to be there the next day, emotions are erupting. Most men that have already been battering their wives, will continue to do so, with a significant increase in the violence as times get harder. Rather than release their frustrations on the job or employer, they often lash out at their partners, whom they feel they have control over. A man that receives a pink slip during the day may not lash out at the boss, but may come home and take it out on their wife, and children.

It is not hard to understand how the current economic downturn may cause a spike in domestic violence. The atmosphere is charged with overwhelming feelings of regret, anger, shame, and most often hopelessness and despair.

For most men, their identity is wrapped in their job. Their ability to provide for their family. Their sense of self worth is linked to what they do for a living. Once this is taken away, and there is no sense or indication of when things will improve, it can push some men into a further downward spiral that includes acts of violence, including domestic violence.

Creating A Demand

There has been an explosion of demand at shelters for abused women, treatment centers for addiction, health care clinics and counseling centers for troubled young people. With the financial crisis that many are facing, it has caused a surge in violent and abusive behavior, which has in turn created a high demand for institutions or centers and shelters that can help address, and perhaps alleviate the awesome burden that so many are now facing.

Domestic violence knows no color, age, race or ethnicity. It knows no class. It happens in all walks of life: rich, poor, middle class, for all manner of reasons. When there is significant uncertainty in the economic state of affairs, and the pressures of financial uncertainty, the threat of homelessness, the fear of losing everything; there is a significant rise in various forms of abusive behavior…towards self and others.

A significant rise in drug, alcohol, domestic abuse, suicide, depression, and job absenteeism can be linked to the current economical recession. Many state that the current economic condition can in fact be a real killer. Research estimates that for every percent the rate of unemployment climbs, an additional 47,000 people die--half from heart attacks. Nearly twelve hundred commit suicide. And more than 800 are murdered.

Effects on The Next Generation

A study done by Simmons College in Boston, shows that children who experience family strife at 15 are far more likely at 30 to be unemployed, to be frustrated, to be addicted, to be dealing in antisocial behavior. Researchers are finding direct relationships between strife in a family, when kids are teenagers, and what happens to them as they play out in their own lives.

This strife and abuse is directly related to the dropout rate in schools. There has been an insurgence of counseling centers that are directly targeted to young people during this most difficult financial time. Many counselors, psychologists, therapists, and sociologists are finding, as well, that this strife is also directly related to substance abuse. It's directly related to abuse in the next generation, (generational domestic violence, generational substance abuse). It impairs the entire society.

What Needs To Be Done

Even with the stimulus package that President Obama and congress have passed, it is still going to take time to trickle its way down to the consumer. It will take time to see a significant change in the economic recession. Most certainly, there will continue to be more jobs lost before we are to see the light at the end of the tunnel. What do we do in the mean time?

We have to take a stance and address the issues that we can at the current. We have a homeless epidemic on our hands. The victims of domestic violence are homeless. They not only are in need of shelter, but also in need of therapeutic aid, transitional help, that will allow them to address the issues and abuse that they have endured.

There is also a need for more dialogue and counseling for the batterers. We can help the women and children; but will still need to offer help to the men. There are programs throughout the nation that are designed specifically for batterer intervention. These men have to learn that they have choices. That they do not have to submit to physical, psychological abuse and control. There are places that can help them to address the many issues that they are feeling overwhelmed with. If these men do not get the help that they need, they will just continue the actions with another woman.

We must intervene and offer the counseling needed to all those that are suffering in this economic downturn. We must make available, in every community, the resources to help those that have reached the point of hopelessness and despair. Can we reach everyone? Probably not. But we can reach many if we stand together and help out where we can.

Things will get better. We have been here before, and we will get through. It is just the process of going through these difficult times that seem so overwhelming and insurmountable. Yet, where a community has come together and decided to reach out to their neighbor; where people have stepped in, offering aid, even if it is one meal a day, hope has been restored, and lives have been saved. We just have to hold on and help one person at a time.



Related Articles
Editor's Picks Articles
Top Ten Articles
Previous Features
Site Map





Content copyright © 2023 by Ruthe McDonald. All rights reserved.
This content was written by Ruthe McDonald. If you wish to use this content in any manner, you need written permission. Contact Ruthe McDonald for details.