The Juiciest Turkey Ever!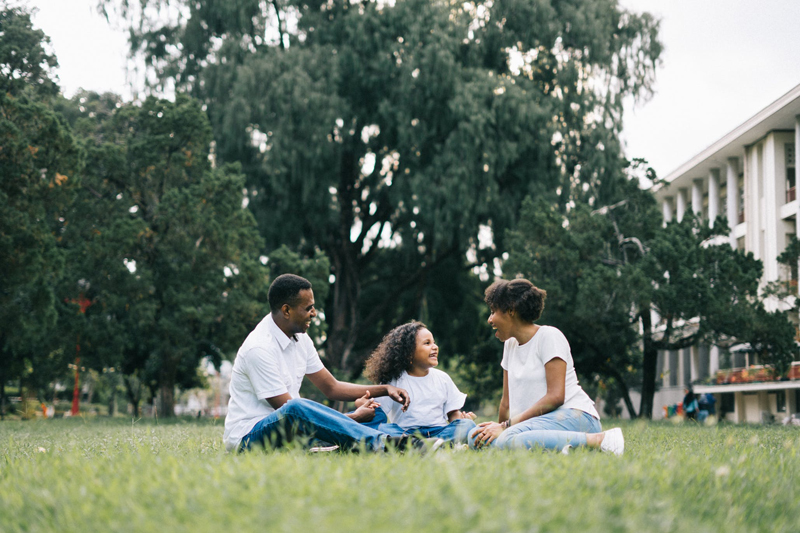 If there is one thing that people cannot tolerate, it's a dry bird on Thanksgiving! The worst thing a cook can do is mess up the Thanksgiving Turkey! You will never live it down. No matter how much gravy you try to use, it will still be dry if it is not cooked just right. Most people often cook their turkey way, too, long; allowing the bird to over cook.
Defrosting a Turkey
Most people buy a frozen turkey. It is not only best, but safest to thaw a turkey in the refrigerator. For a 10 pound turkey, defrost for two and a half days in the refrigerator. For a 20-22 pound bird, defrost for five and half days in the refrigerator. Safety first; especially when working with poultry. Make sure it is in a leak proof dish or pan, on the lowest shelf in refrigerator.
Juiciest Bird Ever
Brine is the best solution (no pun intended) for the juiciest bird. A brine is an easy sugar and salt solution, that you soak your turkey in for at least 12-24 hours before cooking. Depending on the size of your bird. For a 20+ pound bird, 12 -24 hours. For a 10-12 pound bird, 12 hours. Be sure your turkey is completely thawed and cleaned, and you have room in your refrigerator. Be sure to use either a stainless steel pan, glass, or a plastic container. (I used my roasting pan with a plastic cooking bag inside)
Brine Solution
1 cup of kosher salt for every gallon of water.
½ cup of sugar to every cup of salt.
Any herbs you may desire: sage, bay leaves, rosemary, thyme, peppercorns.
Be sure salt and sugar are thoroughly dissolved. (use hot water or boiling water, then cool down with ice)
Place turkey breast down in chosen container. Now, pour brine liquid over turkey, and cover, placing in a refrigerator for at least 12-24 hours.
After brining, pour off liquid and pat turkey dry, and prepare to roast. Your bird is now flavored inside and out!
How Long Should You Roast A Turkey?
Knowing how long to cook your turkey is the first step to ensuring a moist and juicy bird that everyone will be clamoring over for seconds. The timing is based upon how many pounds the turkey is.
If you have a large family, as I grew up with, to feed approximately 8 adults and 8 children, you should have a 20-22 pound bird. (This allows for seconds and leftovers). It will take approximately 3 ½ to 4 hours at 325 degrees, roasted uncovered. If you stuff the bird, add an additional hour to the cooking time. So that would be 4 ½ to 5 hours for a stuffed bird.
Please note: your Turkey will be done when an inserted cooking thermometer reads 180 degrees in the thigh of the turkey, and 165 in the center of the stuffing, if stuffed.
If you like, you can cook two smaller turkeys if you have the room. Try two 10-12 pound turkeys to cut down on time. For a 10-12 pound turkey, the cooking time at 375 degrees is, 2 ½ to 3 hours. Stuffed, 3 ½ to 4 hours.
Always allow your turkey to rest for 15 minutes before removing stuffing or carving, to allow the juices to redistribute.
Now on to the good stuff!
Sage Roasted Turkey
Serves 14+
Pre-heat oven to 325°
Large roasting pan with rack
18-22 pound turkey, thawed and brined
Fresh sage leaves (2 bunches) divided into three
Kosher salt
Fresh cracked, black pepper
1 stick of softened unsalted butter
Directions:
1. Pat turkey dry from all moisture. Salt and pepper the cavity. Pin the wings behind the turkey. Julienne Sage (cut into thin strips). Loosen the skin on the breast to create pockets. Create pockets also within the thighs.
2. Take two tablespoons of softened butter, and spread under the breast skin. Now, take some of the sage strips, and place them, as well, under the breast skin, being sure both sides are even. Take some of the sage, and place them under the skin of the thighs.
3. Turn the turkey breast side down, and season with salt and pepper. Turn the turkey back over, place the rest of the sage leaves in the cavity. Tie the legs with butcher twine, and place in roasting pan.*
4. Take the remaining softened butter and liberally massage turkey, being sure to cover the entire birds breast and thighs. Season with salt and pepper.
5. Place turkey in preheated oven, and roast for 3 ½ to 4 hours.**
6. Allow turkey to rest for at l5 minutes before carving (or removing stuffing if stuffed)
* If you're stuffing the bird, now would be the time. For a 20-22 pound bird, you will need approximately 10-12 cups of stuffing. Do not pack tightly.
** An additional 1 hour is needed for a stuffed bird (4 ½ to 5 hours)
Sage Gravy
32oz of low sodium chicken broth
3 sage leaves, finely chopped
1 small white onion diced
2 cloves of minced garlic
2 tablespoons of butter
2 tablespoons of olive oil
4 tablespoons of flour
½ teaspoon of salt
¼ teaspoon of black pepper
In a medium saucepan heat oil and butter. Add onions and garlic and fresh sage on low heat until onions are translucent. Add flour until a thick paste. Slowly add chicken broth while continuously stirring. Gravy should start to thicken. Add salt and pepper. Stir for five minutes reducing heat. Allow to cook for at least fifteen minutes. For added flavor, omit salt and pepper, and olive oil, and use a four or five tablespoons of drippings from the turkey pan. Also, cornstarch may be used to thicken gravy instead of flour. Omit flour, cook everything the same, add broth after onions are translucent. When broth comes to a boil, add three tablespoons of cornstarch that has been dissolved in three tablespoons of cold water. Stir consistently, allowing to simmer until ready for use.
For Giblet Gravy, omit the sage. Clean and boil the turkey gizzards and liver in lightly salted water (4 cups). Take giblets and chop finely. Return to water. Add a packet of onion soup mix. Add salt and pepper, garlic powder, bring to slow boil. In a cup, add four heaping tablespoons of flour and some water to make a thin consistency, but not to watery. Should resemble a very thin batter. Slowly pour into giblet mixture, stirring slowly until thickened. Cook for about twenty minutes, and simmer until ready to use.
Sage Turkey Pic


Related Articles
Editor's Picks Articles
Top Ten Articles
Previous Features
Site Map





Content copyright © 2023 by Ruthe McDonald. All rights reserved.
This content was written by Ruthe McDonald. If you wish to use this content in any manner, you need written permission. Contact Ruthe McDonald for details.