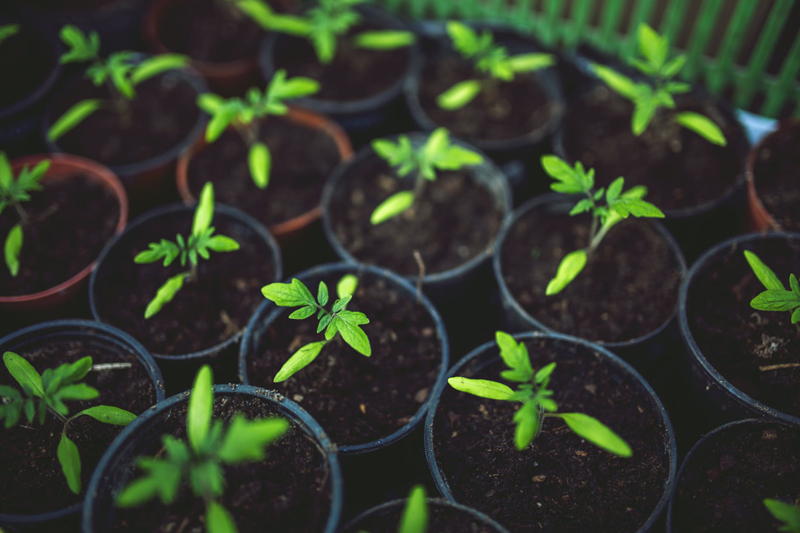 September marks the end of summer. The weather is still warm enough to go outdoors and do some of those garden chores that need to be done. By doing a few things now, you will be able to enjoy the spring planning and planting when it comes next year.

Clean Up Annual Beds

If you have summer annuals that do not reseed back, wait until the foliage is dead, then pull up the plants. Most gardeners recommend that you throw them away, because they may have disease or bugs on them. However, if you're sure that they were disease free and not full of bugs, then you can add them to the compost pile.

Now that the summer flowers are no longer blooming, you can still have some beautiful flowers to brighten your day. This is a good time to plant mums in the ground. Fall is also the time to divide your other perennials that have become overgrown or too crowded. By taking care of this now, your bulbs or perennials will have a good start before the snows and come back to life in the spring.

Tender Bulbs Need To Be Stored Away

If you have tender bulbs that will not survive the cold temperatures, cut off the top stem then dig them up. Store the bulbs in a dry, place that is free from the dangers of frost. For Dahlias, simply cut off the entire stem except for about 6 inches. Hang them, stem down so they can dry. Once they are completely dry, put them into a box of sand and store them in a dry area away from frost and heat.

Trim Lavender and Wisteria

When fall comes, it is time to trim your lavender and prune your wisteria. This will cause them to come back even lovelier next year. If you have many different perennials, draw a diagrammed map to show where each variety is planted. Another way to do this is to include a picture of the area for better reference. You can also put a stake in the area and with a marking pen place a number on it. Then on paper, write the number and what plant it represents. You can write out the name of the plant on your stake, but with the winter snows and rainy weather, your words may become unreadable. More than once, I have started to dig in the ground, only to find bulbs buried in the soil. Of course, then I wonder whether they are crocus, hyacinths or gladiola.

By doing just a few basic, simple things, you will have a head start on your garden for next spring. That means you will have more time to plant your garden and enjoy the spring season. Your neighbors will envy you.


Related Articles
Editor's Picks Articles
Top Ten Articles
Previous Features
Site Map





Content copyright © 2021 by Gail Delaney. All rights reserved.
This content was written by Gail Delaney. If you wish to use this content in any manner, you need written permission. Contact Gail Delaney for details.