Building Strong Relationships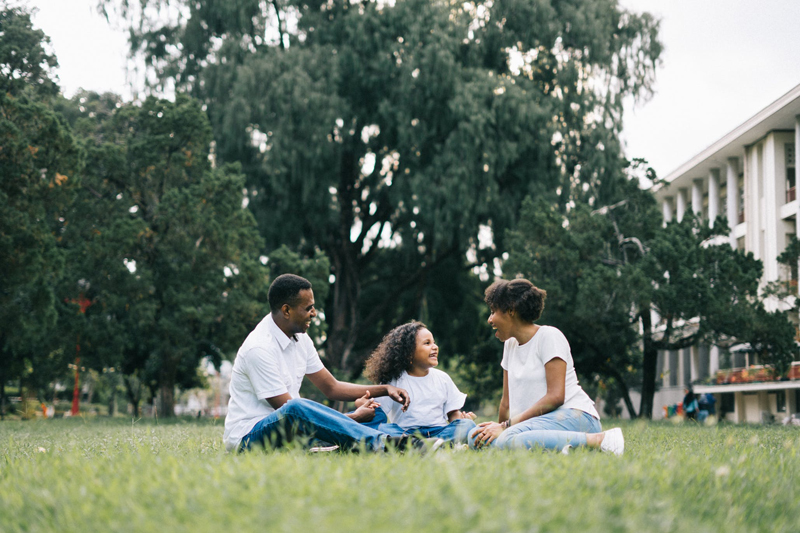 We've all been there at some time or another: wondering if our relationship is going to last. Will it be able to make it through the next rough patch, or bump that comes in the road? The truth of the matter is, every relationship has a chance to thrive and survive. It depends on what you do, what you believe, and if you truly want your relationship to work.

It Takes Work

Sure. You've heard this before; no doubt you will certainly hear it again. If you want a relationship that is strong and able to withstand the bumps that come along, then you are going to have to work at it.

No relationship that has stood the test of time has escaped the hard work that it takes to make a relationship stronger. If this is what both of you want, then you must decide, and make up in your heart and mind that you are willing to do whatever it takes.

This applies to more than relationships between husband and wife, or those in a committed relationship. It applies to all of our relationships: parental, sibling, work, business, friends. For any relationship to stand the test of time, a great deal of work must be put into cultivating that relationship.

There may come a time when you have to decide what is more important to you. For some, quality over quantity of time is important. Some relationships require more attention than others. However, if a marriage is going to work; especially in the times that we are living, then that marriage must be made a priority, where much time and effort is being given to its growth and development.

It Takes Time

Remember that saying:"Rome wasn't built in a day"? The same can be said for relationships. Relationships are built over time. The dynamics of a relationship are built upon whatever its foundation entails. The foundation will ultimately determine how long, and if a relationship will last.

You may liken it to a building: If a building was built with a solid and sound foundation; laid very carefully and meticulously with care; all procedures and steps being taken to ensure it's safety and that it pasts inspection; then the end result will be a building that not only has a strong foundation, but will be able to withstand climate change, weather conditions, and even natural disasters. However, if the building's foundation was a rush job; chances are that corners were cut, violations occurred, and mistakes were made that were not corrected. This is tantamount to disaster.

All relationships are like a building; it will either be built right from the foundation…slowly. Or, it will be a rushed job, and certain key steps will have been missed. How many times have you rushed a relationship, only to find that you didn't know this person at all; the job was not what you expected; you shared too much personal information, and now everyone knows your business?

Relationships—strong, healthy, solid relationships take time. And you will find that slower is much better in the long run. And if mistakes were made, go back and fix them. Deal with them; address them. Because there is nothing worse than a bumpy carpet: too many trip-ups and falls occur!

It Takes Listening

This is really hard for some people. To actually take the time and hear what the other person is saying.

Oftentimes in relationships, we skip this part in communication. Too many see communication as talking and being heard. But successful communication also means being a great listener.

Do you know that sometimes all a person wants is to be heard? They may not want feedback, or your suggestions or comments. There are actually times when a person just wants to know that they are being heard. That what they are saying is of value, and that you value them enough to listen.

Sometimes it is hard to be the listener when you feel you are the one that is not being heard. This goes back to working at your relationship. Sometimes you may have to be the bigger person, and close your mouth (for a little while) and just listen. Even if you don't agree with what is being said, just listen. Allow the other person to express what is being felt. And if you are a really good listener, you will try and put yourself in that person's shoes; try and see it through their eyes. Yes. It is not easy. But it will be worth it in the long run. And you can definitely say you have done all that you could to make the relationship work.

It Takes Forgiveness

Forgiveness is an integral part to a relationship's growth and development. There are definitely going to be times when either party will do something that the other may not understand or like. And depending upon the circumstances, and how much you want the relationship to work, forgiveness must be apart of your relationship vocabulary.

We cannot expect to get through the hurdles and the bumpy roads if we are not willing to forgive. I did not say that we forget. But we do need to make a conscious effort to forgive, and not continue to throw things at each other, or bring up the past continually when you have made the decision to move on.

It Takes The Truth

Any relationship worth its weight, is based upon truth and honesty. Without it, your relationship has already failed. And part of this, is committing to be open and honest with one another—even if it hurts.

Yes. Sometimes the truth hurts. And sometimes the truth will lead you to the fact that a relationship is over. There are times when we do stay in relationships far too long, because we do not know when to let go.

When all is done that could be done to strengthen a relationship, and it still is not growing, it may be time to move on. Being able to let go, and knowing when it's time to let go takes strength for all involved.

A previous relationship can help one to identify self strengths and weaknesses. Don't be in a hurry to get into a new one. Build your own strong foundation, and be honest about who you are and what you want.

It is a lot of hard work. Relationships need nurturing, time, care, space and honesty. It is something that depends upon strong foundations. Aren't you worth it?



Related Articles
Editor's Picks Articles
Top Ten Articles
Previous Features
Site Map





Content copyright © 2023 by Ruthe McDonald. All rights reserved.
This content was written by Ruthe McDonald. If you wish to use this content in any manner, you need written permission. Contact Ruthe McDonald for details.