Commitment To Fitness: SharQui Bellydance Workout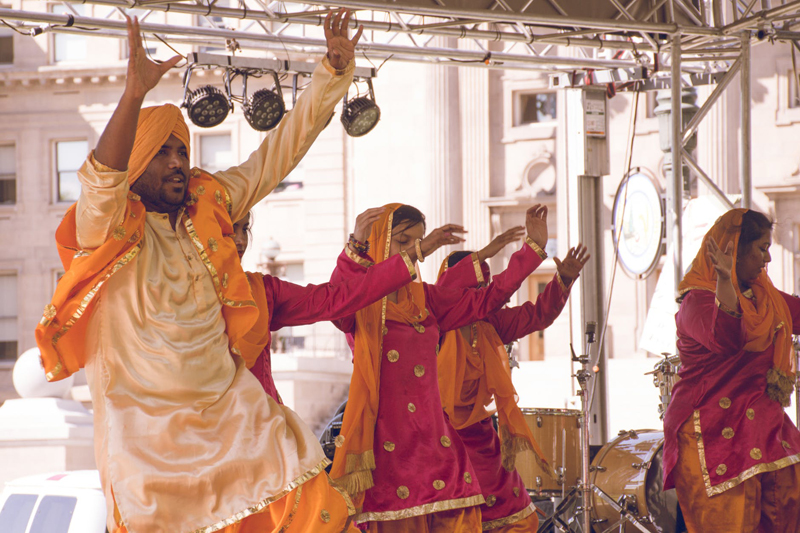 All of us have been known to make a New Year's resolution. Many resolutions involve thing like quitting bad habits, personal improvements through education/schooling, a pact to make more money or to get in shape. The later is usually the one most people abandon 2 weeks into the New Year, unfortunately. How about making a resolution NOT to abandon your resolutions?! The fitness one might be easy to do with the SharQui Bellydance Workout.
Created by
Oreet Jehassi
, a dancer and fitness instructor in New York, SharQui is a unique workout experience that instills confidence in "self" vs. trying to worry about how others see you. By combining belly-dancing moves with an aerobic/cardio routine, this workout IS a workout.
I viewed this tape several times (taking mental notes and watching the visuals) before jumping in. You can't properly review a workout video once or twice and give an accurate assessment of it, so 6 weeks later, I feel I'm ready to do so.
The setting of the video takes place in what looks like an auto mechanic garage. When I initially saw this during my first viewing, I was a little disappointed. I was hoping to see a more exotic set. But all of that is ignored when you actually get down to the workout business. The fact of the matter is that it's about the WORKOUT…not the set.
I was impressed with the fact that not only was Oreet in the video but 4 other dancers of various sizes and ethnicities. Oreet also does something I personally hadn't seen in other fitness videos: when she instructs you to go right, she is actually telling you to go to YOUR right, while she & her crew go to their left. This made it easy to follow without getting lost. Oreet also uses her backup crew to demonstrate varied levels (basic/slow or advanced/fast) for several exercises. She also talks you through the exercises, providing positive affirmations and encouragement. She also answers questions from the other dancers…questions that more than likely would be asked in an actual class. This was also a bonus in my opinion.
The music in the video is upbeat, and so is Oreet's energy level. She has several breaks during the workout in which she instructs everyone to take a quick "water break". This interruption in the workout does not hinder the effectiveness of the exercising one bit either.
Oreet tackles the problem/concern areas that many women have: the arms, hips, butt and gut. After addressing all of those areas individually, she brings them all together with a mini routine where Oreet and the 4 dancers each contribute moves to the routine. This was the fun part for me and it really gets your heart pumping.
And finally for fun, Oreet and crew each do their thing in some improv dancing, all the while laughing, smiling and enjoying themselves. As with the art of bellydancing, the celebration of femininity, womanhood and loving "self" are all a part of SharQui. For information on Oreet's SharQui classes (NY area), check out her
website
.
You Should Also Read:
Neena & Veena's Workout


Related Articles
Editor's Picks Articles
Top Ten Articles
Previous Features
Site Map





Content copyright © 2022 by Asmina. All rights reserved.
This content was written by Asmina. If you wish to use this content in any manner, you need written permission. Contact Ronnette Ramirez for details.