Acupuncture: Not as Scary as it Sounds.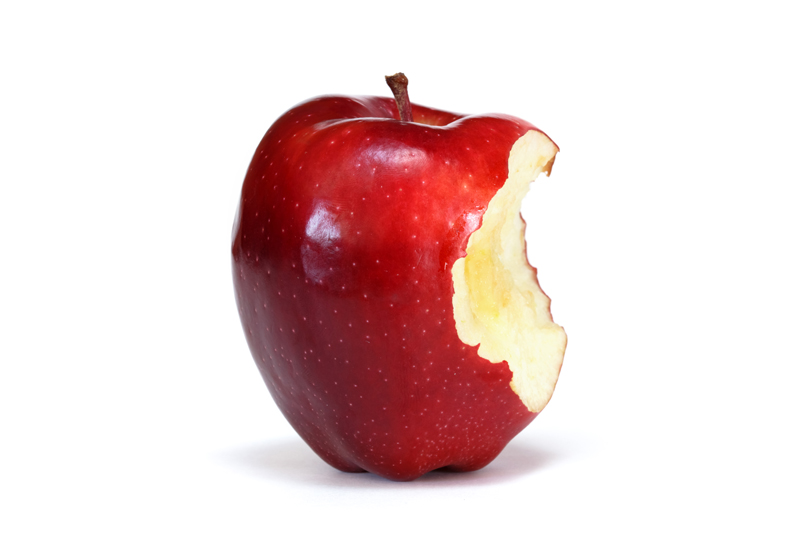 Acupuncture is a type of treatment that encourages your body to heal itself and improve it's overall well being. Acupuncture involves the insertion of sterilized, stainless steel needles into specific areas located on or near the surface of the skin. The insertion of the needles at these points alter the biochemical and physiological conditions of the body. This is thought to be beneficial in the treatment of many types of illnesses.

I was feeling tired and a little run down recently, but when a friend suggested Acupuncture, I responded with a resounding.. "NO!" I am a complete wimp when it comes to any kind of needles and the thought of having a dozen or so protruding from my body porcupine style just did not appeal to me what so ever.

"It really doesn't hurt," she informed me. "They use really, really fine needles. It is just a little tugging sensation, and you will feel so much better when it is over!"

So, with extreme reservation, I called and made an appointment. The receptionist informed me that the first session would not involve treatment, unless I was in extreme discomfort. That was fine with me! A time and date were set for the following week.

My first session included a physical examination Chinese style. The Acupuncturist looked at my tongue, took my pulse, and gently palpitated a few areas of my body. I filled out what seemed like a book about my lifestyle, eating habits, sleeping habits, hobbies, family etc. I was very comfortable with the Acupuncturist. She explained that she would use all the information that she had learned about me to determine the best points to use during the treatment. I was given an appointment time to come back for a treatment the next day.

Of course, I came home and went on a search for information about Acupuncture. The points used in Acupuncture are sort of like a map of the human body. The idea is that there is a life energy called Qi or chee that flows through the body. This Qi flows through channels in the body called meridians, which connect all of the major organs. When this cycle of Qi flow is broken or disrupted, these meridians become unbalanced or blocked, thus causing illness.

Stimulating certain points during Acupuncture with extremely thin needles can unblock the meridians, and once again, reestablish a healthy flow of Qi. The needles also prompt the body to release certain hormones and chemicals which aid in pain reduction, regulation of the endocrine system, and have a calming effect of the general nervous system.

Because Acupuncture points are areas that are electrically sensitive, the insertion of needles at these points prompt the nerves to transmit impulses to the hypothalamic-pituitary system located at the base of the brain.
These glands release neurotransmitters and endorphins, the body's natural pain killing hormones. Endorphins can actually be more potent than morphine.

These substances along with others relax the whole body and regulate serotonin which helps to even out moods, and even balance symptoms of depression.

Other benefits from Acupuncture include increased circulation, decreased swelling or inflammation, relief from muscle spasms and increased T-cell count which in turn stimulates the immune system.

When I arrived at the Acupuncturist the next day, I was a nervous wreck. The thought of those needles still bothered me. I was given a gown and was perched upright and anxious on the table when my Acupuncturist arrived. She talked to me for a bit, told me what to expect and then had me lay face up on the table, eyes closed. There was the pleasant smell of burning herbs, sounds of the fountain in the corner, and soft music drifting through the room. I was really quite comfortable, although still extremely nervous.

When I felt a touch on my lower leg, I immediately tensed up, waiting for the prick of the needle. I felt another touch on my other leg, and then one on my arm. Curious and still waiting for the pinch of needle piercing skin, I carefully opened one eye and looked down the length of my body. I was amazed to see a number of needles sticking out of my legs and arm, and the knowing smile of my Acupuncturist.

The rest of the session.. about 35 minutes was very relaxing, and I hovered in a state of drowsiness, relaxed and only responding by moving an arm or leg or turning over when I was asked to do so. In fact, at the end of the session I drowsed off, only to awaken to no more needles, and the light touch of a hand on my arm, bringing me back from dreamland.

I left with a new sense of well being and more energy than I could remember feeling in a very long time. Now, I intend to make it a regular part of my well care routine to visit my Acupuncturist every couple of months.

Always check out your Acupuncturist's credentials, and check with your physician if you are being treated for any kind of health issue.

I am not a physician, and any information contained in this article is not meant to be taken as medical advice. It should be looked at as educational material only.

You Should Also Read:
Acupuncture_Works


Editor's Picks Articles
Top Ten Articles
Previous Features
Site Map





Content copyright © 2023 by Linda Paul. All rights reserved.
This content was written by Linda Paul. If you wish to use this content in any manner, you need written permission. Contact Victoria Abreo for details.