Post Flowering Care Of Orchids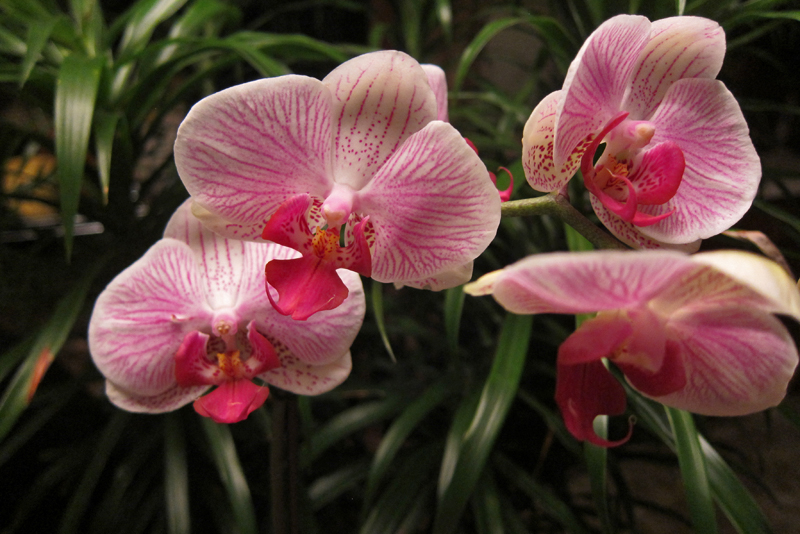 Orchids are grown and loved primarily for their beautiful flowers. However, many orchid owners do not know what to do after the orchid has flowered. Should it be thrown away like any annual plant, should it be left alone, or does the orchid requires special care after blooming?

To answer these questions:
Orchids are not annul plants, meaning they do not live for just one season. Do not throw away any of your orchids, even if it shrivels and appears dead. With proper care every orchid will continue to grow and flower year after year. Providing your orchid with adequate light, water, fresh air and optimum temperature is more than enough to keep the orchid on the path of growth. Fertilizers also help in boosting growth when growing exotic orchids.

Taking Caring of Your Orchids
Every orchid requires specific care. Those orchids which lose their leaves and appear to wilt or shrivel, survive by special parts such as rhizomes and pseudobulbs, which regrow shoots after sometime (on the advent of favourable conditions). In some orchids, like the Dendrobium or the 'Weed Orchids' leaves are shed before flowering and the stem (pseudostems) appear shrivelled, but with regular watering the orchid survives to flower in the next and the next season. There are also orchids which do not shed their leaves and remain green throughout the year, like the Phalaenopsis, Cymbidiums etc. For such orchids just cut the flowering spike and remove the scales of dead leaves.

How to Tend to Your Orchid After Blooming
Like other plants, orchids also spend a lot of energy on flowering. So once the flowering is over, it requires a period of rest. To prepare the plant for rest follow the steps given below.
• Once the flowers or the flowers on the stalk die off and start to wilt, cut it off with a clean trimming tool. Sometimes, if the flowering stalk (spike) is not removed completely, and a small stump is left. This induces the orchid to produce a new offshoot from the cut off old flowering stalk and flower again. But, this does not happen immediately. Flowering starts once the orchid has had its rest and regained the strength to flower again.
• After removing the old flowering stalks, you can remove the yellowed leaves too.
• The orchid can be repotted, if it has overgrown its container. Some orchidologists advice repotting to make the orchid flower again in the same season, but I am not sure of this, as I have not tried it myself. However, I know that repotting an orchid once the flowering is over, can help the orchid grow better.
• Orchids having bulbs, need to be taken care in a different way. When these bulbs lose their leaves they can be stored. Best option is burying the leafless pseudobulbs in sand, which is occasionally moistened. These bulbs can be planted in the next growing season, and from it will grow out a brand new orchid to flower again.
• Whether or not the orchid is repotted, it needs to be left undisturbed for some time. So after repotting, let your orchid have a good rest with adequate water and light (to produce food).

In case there are any queries about this topic, you can post your question on the Orchid Forum or on the Facebook page 'Anu Orchids'.


You Should Also Read:
Repotting Your Dendrobiums
Repotting Cymbidiums
Controlling the Flowering in Orchids


Related Articles
Editor's Picks Articles
Top Ten Articles
Previous Features
Site Map





Content copyright © 2022 by Anu Dharmani. All rights reserved.
This content was written by Anu Dharmani. If you wish to use this content in any manner, you need written permission. Contact Anu Dharmani for details.