Nintendo DS Review - After 2 Years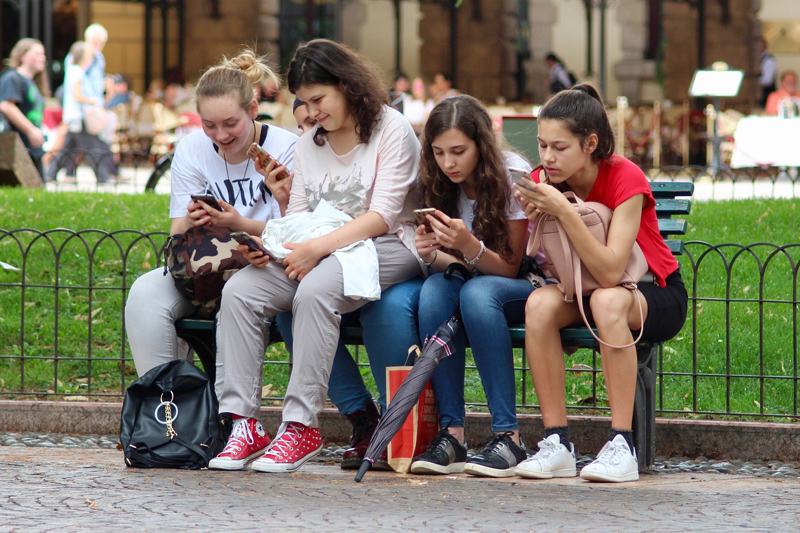 We have owned our Nintendo DS for two years - we bought it right when it released in December 2004. Here are our feelings after two years of playing this unit pretty much daily.
The sequel for the GameBoy Advance, the Nintendo DS features two screens of gameplay, and a folding clamshell design to protect those screens from harm.
The top screen is a traditional, classic screen. The bottom screen is a PDA-style touch screen that works with a stylus (plastic pen). The D-pad is on the left of the lower screen, the directionals on the right. You get stereo sound, a microphone, and best of all, built in wireless connections!
That means that you can play games with up to 15 other people in your area without any cables at all. Everyone on your bus could chat or challenge each other. Study hall and waiting in line becomes an adventure. There's a built in clock and calendar, and you can even choose your name and favorite color.
There are now an amazing collection of games available for the DS. I love the Brain Age type games, where you can improve your memory and alertness with fun daily practice games. I also like the Animal Crossing and Zoo Tycoon style games where you care for animals and build up worlds. There are even great RPGs like Trace Memory that let you get involved in long term gameplay.
The DS lets you play not only the new games (on a very thin card which you want to take some care in handling) but also the old style cartridges as well. So you can bring your entire game library from your previous systems over to this new game! That gives you easily hundreds of games, many being sold at bargain-basement prices, to play on your new system - with the nice new controls and back-lit screens.
The wireless built in PictoChat is SUPER fun. We have two DSs in our household and every time people come over, we get them playing with PictoChat. You immediately launch into games of pictionary, guess-the-shape, silly notes, and much more. You practically don't need a game, if you have someone fun to talk to!
We were initially concerned with the durability of the touch screen. They do sell plastic protectors for the screens which I *highly* recommend. If you wear out that touch screen with all the games, you'll be pretty upset as it stops responding quickly in games. With those screens in place, we haven't had any issues at all. We don't hammer the touch screens, but we aren't super gentle with them either. After two years, they still respond as quickly as when we first got them.
We do own two PSPs as well. Yes, the graphics on the PSP are MUCH better. It's like comparing the Wii against the PlayStation 3. But just like with the Wii and PSP, it's an entirely different situation. The PSP gives movies and high quality graphics - but the DS touch screen and microphone provide really fun gameplay even if the graphics are sometimes pixelly.
Rating: 5/5
Buy a Nintendo DS from Amazon.com


Related Articles
Editor's Picks Articles
Top Ten Articles
Previous Features
Site Map



Follow @lisavideogames
Tweet





Content copyright © 2022 by Lisa Shea. All rights reserved.
This content was written by Lisa Shea. If you wish to use this content in any manner, you need written permission. Contact Lisa Shea for details.