Poverty and Life in The Black Community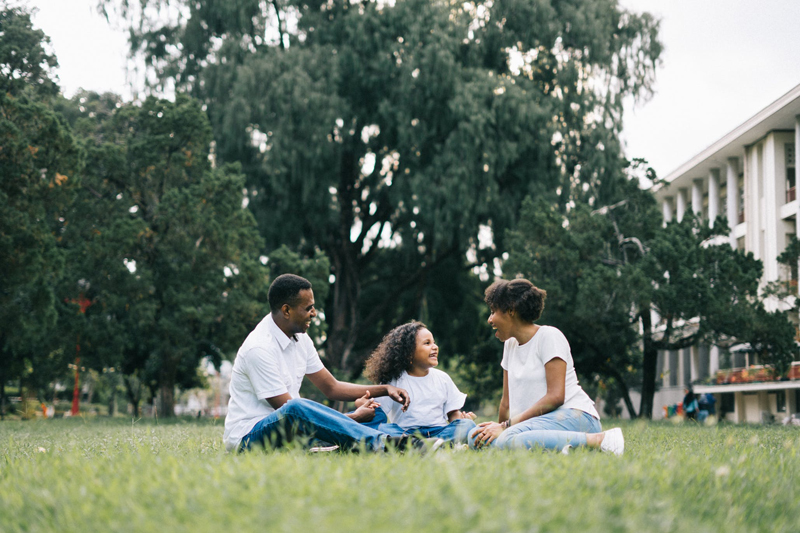 It is wonderful to see the success of many Black people. It can give hope to some, that there is the possibility for them to succeed, as well. However, obtaining it seems to be quite elusive for many in the Black community. Government data will show that 42% of African Americans are not married. Data will also show, that 62% of all black households are single parent homes. Recent data will show that one out of nine young Black men between the ages of 18 and 34 are incarcerated. Yet, the data will not show you the hurt, the lost, the pain, or the feeling of hopelessness that can often resonate within the lives of those people that account for those statistics. Or, the generational bondage that continues to be passed on from one to the next. Research and statistics will not show you the heart of a people that, or their dreams that live in poverty day after day; year after year.

Knowledge is said to be power. However, it is wisdom that teaches one how to use the knowledge that is gain. We can be armed with statistical data and have a knowledge of what is wrong in Black communities; but lack the keys [wisdom and understanding] to create solutions to the problems that seem to increase each and everyday.

A Closer Look At Poverty

While there have been great strides in bringing equality to the lives of the African American, there still remains to be a significant gap between the have and the have not's. It is grand to see the achievements of many people that have contributed to the rich history and advancement of the African American Culture, and continue to do so. Yet, there remains a great number of people that are living a life that is filled with struggles and disparity that many people could never fathom experiencing. Life is not easy, and sometimes life in the Black community can feel as though the odds are stacked against succeeding.

In order to get a clearer picture of what determines poverty; we can look at the numbers suggested by the US Census Bureau. The poverty threshold is the pretax income level that is calculated to determine where a person(s) is, in terms of economic level. For one person, the poverty threshold is $10,210. For two people, the threshold is, $13,690. For a family of three, the threshold is, $17,170; a family of four, $20,650. For each additional family member, you add $3,480. So, if you are a family of four and your total pretax income is, $20,650; you are considered to be living in poverty. This criteria is used to determine eligibility for certain federal funded programs and assistance. Food Stamps, WIC, Head-start, School lunch program, Low-Income Home Energy Assistance Program (LIHEAP), are just a few federal programs that use these guidelines when determining eligibility.

Twenty-three percent (23%) of ALL African Americans are living at 100% below the poverty level. A further breakdown of the numbers calculates that, 12.7% are Black men, between the ages of 18 and 64. While, Black women between the same demographic stands at, 21.5%. The percentage of all African Americans, in a family of two, living at 300% below the poverty level, between 18 and 64, stands at a staggering 57.5%.

With the staggering statistics, what is actually being done to alleviate poverty? It is hard to walk through many Black communities without noticing the vast differences in the living conditions, and the schools, with that of White communities. Education has often been key to turning around the decline of a neighborhood. Yet, armed with all the data and research, the tools necessary to make the changes have not made its way to the many people in need of the services. There continues to be division, and a breakdown in communication between the people with the means to help, and those that are in need of help. There needs to be a bridge between the two, in order to start seeing an effective change.

There are dreams, hopes, and love in the Black community. Many are doing what they can, trying to make it from one day to the next; barely keeping their heads above water. No one sets out to be poor. No one sets out to live a life of poverty and pass it on to their children. However, that's what is happening; perpetuating the constant struggle to get out of the "ghetto".

America is in the throws of another Presidential election. There has been a war of words between the candidates. However, many people want to know what is going to be done to deal with the economic situation that is increasingly becoming a thorn in the side of many Americans; but has always been a sore spot for those living in poverty everyday of their lives. The cost of food is steadily on the rise. Gas this summer will reach more than $4.00; forcing people to make a decision between going to work, and putting food on the table. People living in poverty want to know, what is going to be done to help them make ends meet, and how they can finally attain the elusive American dream?





You Should Also Read:
U.S. Census Bureau
I.R.P


Related Articles
Editor's Picks Articles
Top Ten Articles
Previous Features
Site Map





Content copyright © 2022 by Ruthe McDonald. All rights reserved.
This content was written by Ruthe McDonald. If you wish to use this content in any manner, you need written permission. Contact Ruthe McDonald for details.