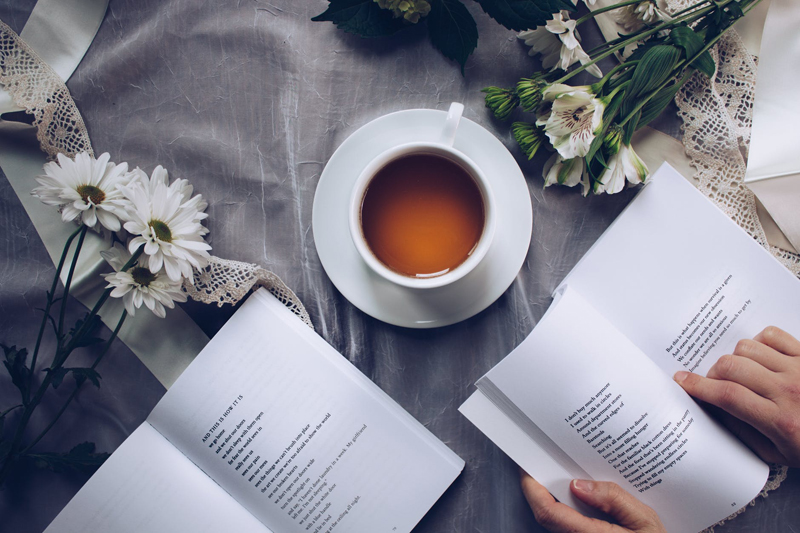 Keeping the mind smart is something we all try to do, particularly as we get older. There are countless activities that are supposedly good for your brain- word puzzles, number games, and so on. Some scientific studies have even suggested that performing everyday tasks with your non-dominant hand, or with gloves on, makes you smarter by changing your experience. This, in turn, makes your brain work harder, wakes it up, and forces it to process information in a new way. So, why not try that with poetry?

Writing Poetry
Trying something new is always a good opportunity to stretch your skills. Why become entrenched in one form, one manner, one skill set, when you can expand into new territories? Of course it's always good to "write what you know," but sometimes you need to take that extra step.

First, try changing your form.

If you normally write free verse, try a rhyming poem. If you don't normally write in form, try a more strict form like a sonnet. Confining yourself, for once, to a certain format or rhyme scheme can help you to be more consistent with your free verse writing in the future. If you're a born rhymer, let your guard down for a moment and allow your pen free access to the page. An unrestricted flow of words may release a flow of ideas as yet untapped.

Next, turn your attention to your themes. If you normally write about nature, write about the city. If you like, you can try to equate it to nature, using metaphor or other literary devices. On the other hand, you could try to step completely away from your norm and write only about the city. Or both. See what strange and interesting roads experimentation can take you down.

Reading Poetry
Today, make an effort to read a new poet. New for you, that is. Choose someone from a different era, or with a different style than you normally read. Be sure to stick with them for at least several poems, or even an entire collection, in order to get the full range of their work. If you're a Sylvia Plath fan, try out some Robert Frost. If you like Lord Alfred Tennyson, give Emily Dickinson a try. If you prefer contemporary poetry, try a classic, or even an epic such as Homer. Look for the common elements, the connecting themes, and the reasons why such different forms and ideas still fall under the common name of "poetry."

Try this experiment. At worst, you'll have filled a few more pages in your poetry notebook, or have spent an hour or so more of your life reading poetry. At best, however, it will introduce you to new ideas and possibilities you hadn't considered before. It never hurts to broaden your horizons.


Related Articles
Editor's Picks Articles
Top Ten Articles
Previous Features
Site Map





Content copyright © 2022 by Jessica Smith. All rights reserved.
This content was written by Jessica Smith. If you wish to use this content in any manner, you need written permission. Contact Karena Andrusyshyn for details.