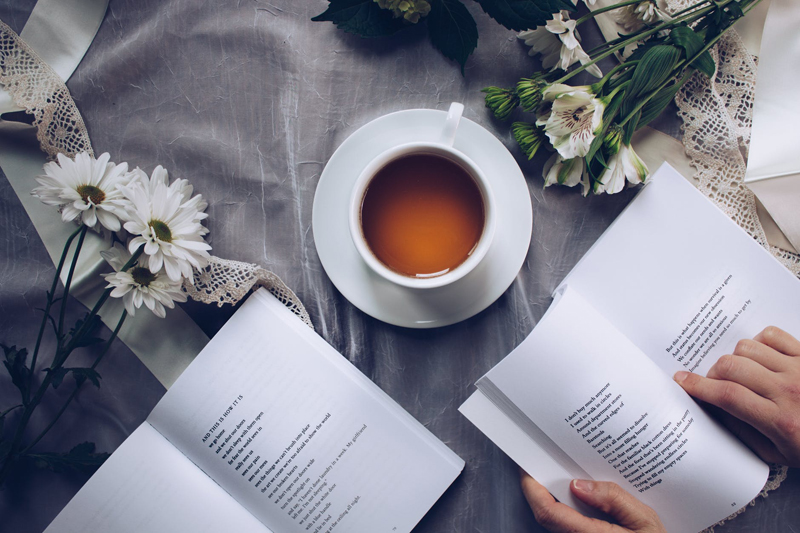 Most of us have heard of Haiku. Many of us have tried our hand at writing it. I remember a lesson in second grade in which we had to come up with our own Haiku by counting the syllables in the words. As a teacher I can see now that this was a clever way to integrate poetry, mathematics, language, and creativity. While Haiku is taught early on for its rhythmical qualities, it takes years to truly understand and appreciate the methods behind this traditional form of Japanese Poetry.


A traditional Japanese Haiku (or the earlier Hokku) is written with a series of two realistic statements and a symbolic statement. The statements are fragments of sentences without conjunctions or traditional grammatical form. The statements are then pulled together in such a way that the reader must pause and think about the implied meaning and they must fill in the gaps themselves. The relationship of the words may take the form of a riddle or they may be a simple realistic view of nature. Knowing the relationship between the lines is the key to both reading and writing Haiku.

Here are just a few of the examples of how to "read between the lines" of this traditional Japanese poetry:


Realism(Shasei)
Shiki Masaoka (1867-1902)believed that realism was an important part of any art form. His Haiku tends to be straight forward.

for love and for hate
I swat a fly and offer it
to an ant
(shiki)


Narrowing of Focus
Yosi Buson (1716-1784) often created a word relationship by starting with the whole , breaking into a smaller part, and then ending with a single unit.

a bright autumn moon
in the shadow of each grass
an insect chirping
(Buson)

Comparisions
This relationship is formed by drawing a comparison between two seemingly unlike concepts. The first two lines create a visual picture, while the last line is what the picture symbolizes.

a steamy lake
dissipating into the night
a thanksgiving turkey


Contrasting images
This relationship typically involves the use of opposing sensory descriptors such as hard vs. soft, wet vs. dry, loud vs. quiet.

A heavy sigh
Whispered in the field
Dandelions float


Riddles
Just as it states, this form of Haiku creates a riddle with the first two lines to draw the reader in. The riddle creates an unusual visual portrait and then surprises the reader with the simplicity of the answer.

Weaving fingers
Pulling me into the depth
Sea weed


This is truly not a comprehensive list but a foundation to build on your understanding and appreciation of the traditional Haiku art form. Why not sit back and create some of your own Haiku following these beginning foundations?






Related Articles
Editor's Picks Articles
Top Ten Articles
Previous Features
Site Map





Content copyright © 2022 by Angela Saunders. All rights reserved.
This content was written by Angela Saunders. If you wish to use this content in any manner, you need written permission. Contact Karena Andrusyshyn for details.