Hooks and Wool and Projects, OH MY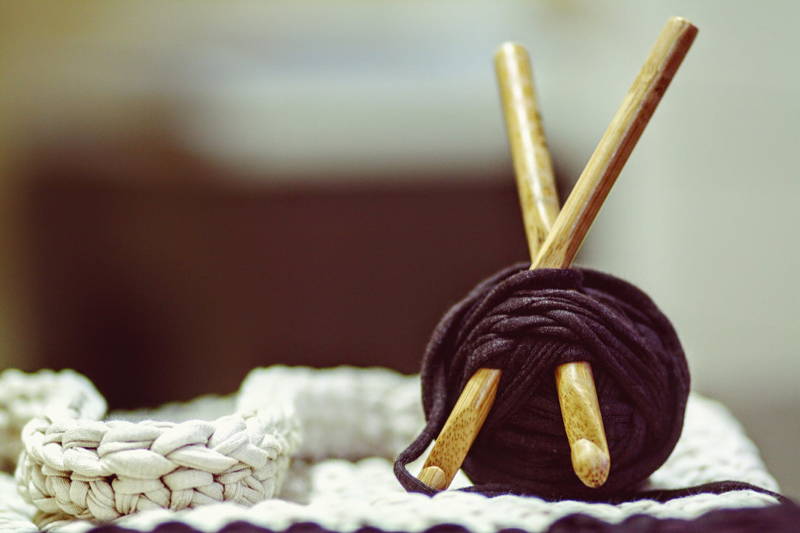 Halloween is just around the corner and superstitions, no matter what kind, have always been either passed down thru families or learned by friendships. Surprising enough a lot of these superstitions are highly related to knitting, weaving or quilting, but they can certainly apply to crochet. One of the first ones I learned about and still sticks with me today is "Do not stick your hook into the yarn at anytime while you are crocheting the project as it will bring bad luck to the recipient". Without even knowing it I never poke my hook into the ball, not because of bad luck but more because the hook sometimes gets caught into the ball and when trying to get it out, will either break or split the yarn. Really makes me wonder if this may be the real reason not to do it rather than bringing bad luck.

Never make a baby garment out of green as the faeries may come and steal baby away or crocheting one or more of your hairs into the project will bind you, a good solid relationship, to the recipient. Leaving a project unfinished will bring bad luck to the intended or always have your next project in mind before starting another. I'm pretty good about always finishing a project and having my next project in mind, well I usually have about 5 in line so I'm good there. If you happen to drop your scissors while cutting yarn and they land on the floor in a "V" shape, someone is cheating on you. You must always put one little mistake in your project so as to not anger the Greek goddess Athena. I will confess that this one saves me many times from having to rip out several rows plus I prefer not to be turned into Arachne.

Last but not least and probably the most recognized; Do not crochet your boyfriend/girlfriend a sweater before marriage as they will certainly leave you. This one may have a bit of truth to it because really if you put that much work into it and it turns out you were not meant for each other there goes all your hard work and let's be honest if we decide to make something for someone close to us, we usually pick the best yarn. Similar is said about socks, they will walk away from you. Knot magic is associated with crochet the most, since crochet is a series of knots, but like most superstitions you either believe or you don't. There are many more that I actually find myself doing already without even thinking about it.



Related Articles
Editor's Picks Articles
Top Ten Articles
Previous Features
Site Map





Content copyright © 2023 by Eva Owsian. All rights reserved.
This content was written by Eva Owsian. If you wish to use this content in any manner, you need written permission. Contact Holly Messenger Aamot for details.