Black Women and Depression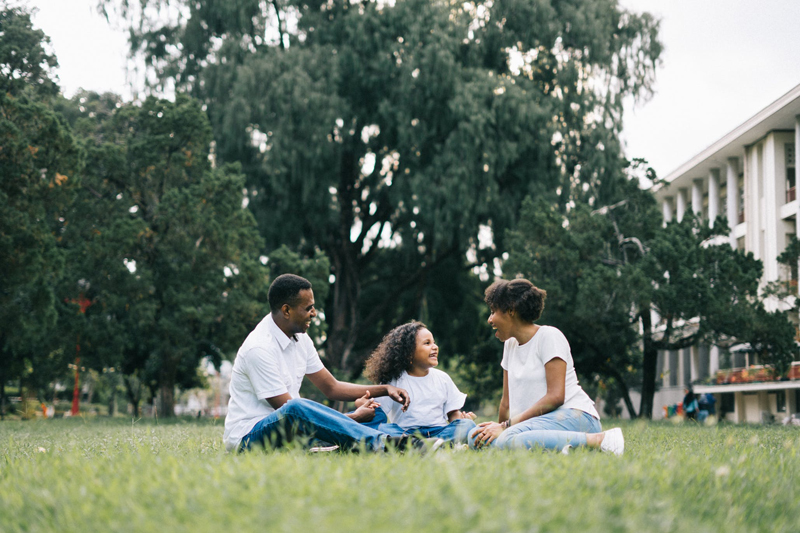 Many women suffer from depression. While many Caucasian women are readily diagnosed, it is not so amongst Black women. Black women are three times as likely to suffer from depression than either men or Caucasian women. They are often not diagnosed, and readily accept that it is what it is: the life of a Black woman.

Black women have expressed feeling bombarded with thoughts of anxiety, worthlessness, fear, anger, and tiredness, just to name a few. Many becoming "sick and tired of being sick and tired". For years, Black women have often been a one-woman-show. Having to take on the role of both mother and father, caretaker, provider. In the wake of the hardships and realities, they can become overwhelmed with feelings of failure, hopelessness, stagnation and utter despair.

Most people will experience depression at one time or another in their lifetime. The loss of a loved one, failed expectations, stress of daily life, the loss of employment, the end of a relationship; all of this can lead to feelings of disappointment or unhappiness. However, prolonged depression, continuing past several weeks, and the inability to function normally at daily tasks, and loss of interest in daily life may lead to a diagnosis of clinical depression.

Clinical depression, a psychiatric illness, can be the result of a person's prolonged bout with severe feelings of hopelessness, despair, sadness, and loss of control over a period of time. This can be brought on by one or more tragic events in a person's life or chemical imbalances.

The increased stress in Black women's lives can lead to a diagnose of clinical depression. Clinical depression can also be seen in conjunction with other emotional and physical ailments that are presently high in Black communities: heart disease, diabetes, blood pressure, kidney disease, and hormonal imbalances.


Symptoms of Depression

In addition to a loss of interest or pleasure, and a prolonged state of a depressed mood (two weeks), the following are symptoms of depression:

Psychological Symptoms:
Overpowering feelings of sadness or guilt

Recurring thoughts of suicide or death

Inability to concentrate or make decisions

Feelings of being hopeless or worthless

Hopeless outlook on life or current situation

Extended feelings of anxiety or experiencing anxiety attacks

Feeling irritable, angry and overreacting

Lack of pleasure in life's activities

Physical Symptoms:
Change in eating habits

Avoidance of social situations

Feeling tired and listless

Sleep disruptions (insomnia or oversleeping)

Decreased sexual drive

Significant weight loss or gain over a month's time

Unusual change in physical activity (increased or decreased)


If you or someone you know is experiencing four or more of these symptoms, in addition to feeling "blue", and has experienced a change in behavior lasting more than two weeks, you or they, may be suffering from clinical depression.


Another Possibility

Along with tragic events and life's stress levels, there can also be a chemical imbalance which can cause a person to have different levels of moods at various times. Brain chemical imbalances can also be a factor in clinical depression, or bipolar affective disorder.

If you or someone you know experiences periods of depression combined with periods of extreme happiness and joy, you may want to seek information on bipolar affective disorder, once known as manic depression. Between 5 and 10 percent of people with depression go through both of these stages and are considered bipolar.


Treating Depression

There are many ways in which to treat depression. Either through therapy or medication. Receiving help early means that you can begin the treatment as soon as possible. It is important to understand that clinical depression is an illness that can be treated. It nothing to be ashamed about. Many have suffered a long time from depression under the guise that they would be looked upon differently, or incapable of living their lives or functioning.

It is time to take the stigma out of depression, and seek the medical or therapeutic treatment necessary to combat the effects of depression. We no longer have to struggle alone. Black women have been carrying a heavy load for a very long time, and it's time to set the load down.

Next Week: Getting Through Depression and Information on Depression Treatment.



Related Articles
Editor's Picks Articles
Top Ten Articles
Previous Features
Site Map





Content copyright © 2022 by Ruthe McDonald. All rights reserved.
This content was written by Ruthe McDonald. If you wish to use this content in any manner, you need written permission. Contact Ruthe McDonald for details.