Northern Irish Nobel Laureate Seamus Heaney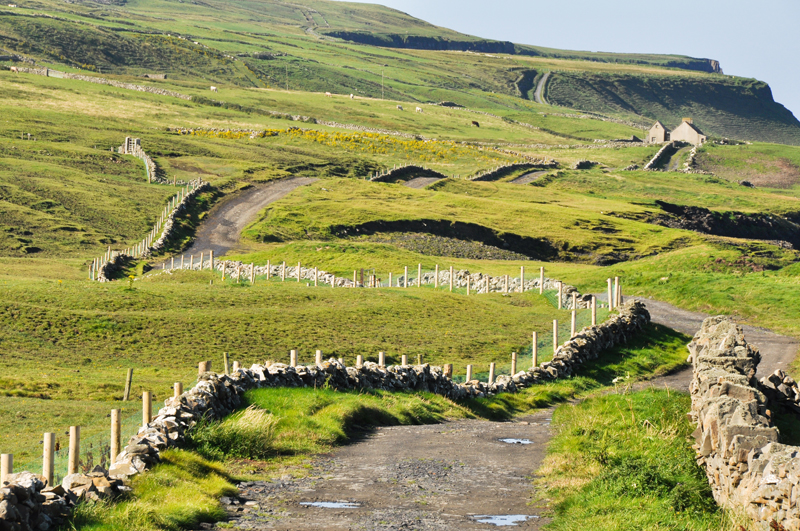 Four Nobel laureates for literature have been Irish. W.B. Yeats was the first to be awarded the prize, followed by George Bernard Shaw and Samuel Beckett. However, Seamus Heaney is the only literary laureate to have been born in Northern Ireland and Catholic.

Heaney had humble beginnings, born into a farming family near Bellaghy in County Derry in Northern Ireland. He was the eldest of a large family, with eight siblings, and was born in the spring before the outbreak of World War II. His childhood would have been familiar with the austerity of that period, although rural Northern Ireland was a haven from some of the bombing horrors experienced in England or, closer to home, Belfast. As a bright twelve year old lad he won a scholarship to attend a boarding school in Derry City. Later on he would attend Queens University, Belfast.

Heaney's family background was like a crossroads in Irish history. On his father's side they were part of ancient, agrarian Ireland. His father was a cattle trader and this profession has almost mythic significance since all wealth in ancient Ireland was based on cattle ownership. His mother, a McCann, came from a family of millworkers in the linen industry; an aunt was a maid at the mill owner's home. So the 'new' Ireland of industry met and married into a family with ancient associations. This heritage was a rich poetic seam that Heaney mined over a lifetime.

Many of his poems are inspired by Northern Irish places he knew intimately. His poem "The Forge" was inspired by the Devlin's Smithy in his birthplace Castledawson. "The Island at Lough Beg" draws from Church Island in the Lough Beg Nature Reserve. With his marriage to Marie Devlin, who was from Cookstown, Co. Tyrone, the landscape of Lough Neagh also filtered into his poetic work.
His collection of poems "Station Island" is based around St. Patrick's Purgatory, an island in Lough Derg in Donegal. This is a place of pilgrimage for Irish Catholics and the retreats include bread and water fasting and other spiritual austerities.

The Catholic civil rights movement and outbreak of the thirty year-long conflict ("The Troubles") in 1968 is the basis for Heaney's collection "North." It is in this poetry collection that one finds the quote "and hope and history rhyme" that appeared in newspaper headlines in the UK press when the Good Friday Agreement was signed in 1998.

Heaney held academic posts in the USA and at Oxford in England before settling with his wife and three children outside of Dublin. He survived a stroke during a visit to his playwright friend Brian Friel's home in Greencastle, Donegal in 2007.

Seamus Heaney was fortunate in his choice of life partner. Marie Heaney is also a writer who has published "Over Nine Waves", an excellent starting point for anyone interested in Irish mythology. They had three children, two boys and a girl.

Heaney is a rare case of a modern poet achieving as a bestseller, a national treasure beloved in Ireland and revered by the UK literary establishment, as well as excelling at more academic literary projects such as updating the translation of Beowolf.

Heaney was taken ill and died in Dublin's Blackrock Clinic on 30th August 2013. It is reported that he texted his wife shortly before he died "Ni timore" – Fear not. Seamus Heaney's funeral was broadcast live to the Irish nation who mourned the passing of a true polymath and literary giant.

To learn more about this Irish literary giant there are many poetry collections to choose from. But if you would like to get better acquainted with the spirit of the man then the interviews by fellow poet Dennis O'Driscoll (also sadly passed) is hard to beat.






Related Articles
Editor's Picks Articles
Top Ten Articles
Previous Features
Site Map





Content copyright © 2023 by Bee Smith. All rights reserved.
This content was written by Bee Smith. If you wish to use this content in any manner, you need written permission. Contact Bee Smith for details.