An Irish look at the Irish!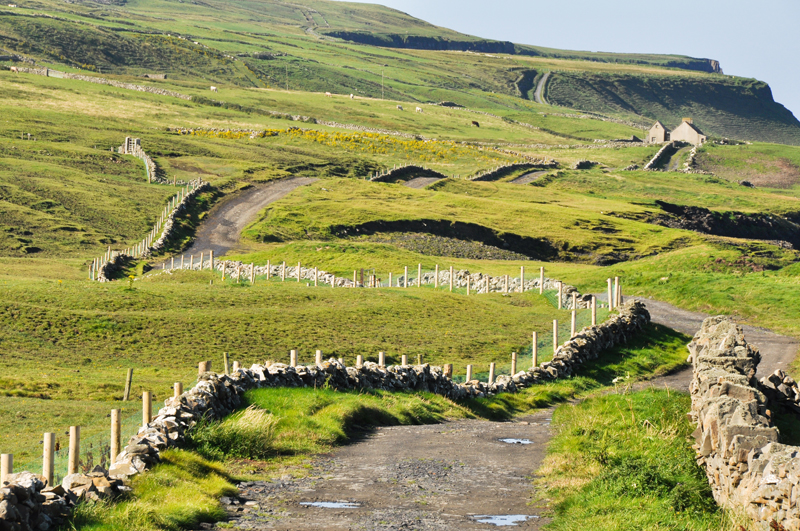 An Irish look at the Irish


Ireland has long been known as the "Land of Saints & Scholars". For a thousand years it has well earned such a title. It is often said and not altogether untrue, that while the rest of the world was still "running around in loin-cloths", the Irish were a civilized and cultured people. Yet at the same time, Ireland's sons and daughters have sadly watched their countrymen and women destroy its reputation with the foolishness of religious and political squabbling that is often based on a total lack of scholarly debate.

This island which has produced some of the greatest poets, writers, musicians, actors and philosophers, has also sadly spawned some of the world's most notorious thieves, liars, murderers and criminals. Philosophically, we Irish have often claimed that "Ireland" has long produced the excellence we have given the world, while the less desirable elements have been brought to prominence by the outside influences of other lands and nations.

Such thinking demonstrates the Irish mind that will so quickly claim as its own, all that is good and wholesome, while denying any responsibility for the "evil that men do". Growing up in Ireland, it becomes almost part of an inbred nature to be willing to applaud our achievements, while minimizing our own responsibility for all that goes wrong with our lives. Perhaps that is why the "Irish" are such romantics in their souls ----after all, what romantic wants to accept responsibility for the Ned Kelley's of the world and the American Irish Mafia?

Today, while the political and religious culture of the country is constantly evolving and trying to change so as to fit into the 21st century, many are still clinging to the "good old days" and the "good old ways". But many of those old standards and concepts have also been cast aside for a more modern and "enlightened" philosophy. Yet the new political processes seem to have polarized the population rather than unite it; old religious loyalties have been replaced with a careless indifference to spiritual matters and political apathy seems to be the order of the day.

Some of the wiser "Saints & Scholars" are now beginning to suggest that perhaps it's time to slow down the changing processes and let all Irish men and women again decide their own future, without the prodding and influences of outsiders. After all, surely a nation that can give the world the "Book of Kells", the songs of Thomas Moore, the poetry of Yeats and Sheamus Heaney, is still capable of solving its own problems in a positive way that will be a blessing to all its citizens.




Related Articles
Editor's Picks Articles
Top Ten Articles
Previous Features
Site Map





Content copyright © 2022 by Tony King. All rights reserved.
This content was written by Tony King. If you wish to use this content in any manner, you need written permission. Contact Bee Smith for details.