The Chieftans King of Irish Music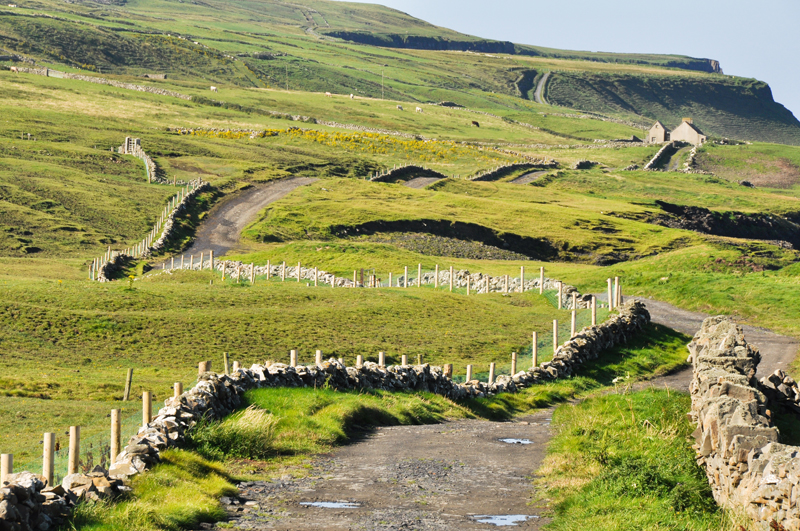 When you talk about Irish music the first name that comes to mind is the Chieftans.
The legendary career of this group spans over 40 years and nearly 50 albums, with countless film scores, arrangments, awards, and concerts around the world.
There performances have included such stars as Michael Flately ( before Riverdance) U2, Sinaed O'Connor, Cranberries, Elvis Costello, Mary Black, Yo Yo Ma, Joan Osborne,and the list goes on and on.
HOW IT ALL STARTED
Long before world concerts and best selling albums there was Ceoltóirí Chualann, a folk orchestra started by Cork composer Sean O'Riada to bring back traditional music in an arranged, classical setting.
Around the same time one of the Guinness heirs, Gaerech Browne started a new recording label called Claddagh Records.
A long time friend of Gaerech Browne, Paddy Maloney was asked in 1962 to form a group and record a record of traditional music for Claddagh Records.
The group included Paddy Maloney ( uilleann piper) Martin Fay ( fiddle player) Michael Tubridy ( Flautist) Sean Potts ( tin whistle), all original members of the Ceoltóirí Chualann, and they added Davey Fallon ( bodhran), thus The Chieftans were born.
The Chieftans debut album was a success,and Maloney was dubbed, and regarded as the most exciting piper of his generation.
There next album, though it took almost five years to record, saw some changes within the cast of musicians, Sean Keane( fiddle) joined and Peadar Mercier replaced Davey Fallon (bodhran).
The Chieftans began to see how important their music was as their fan base grew, to not only include Irish, but people in the UK, and America.
The Chieftans regrouped several times, with Sean Potts, Peadar Mercier and Michael Tubridy all quiting along the way. Kevin Conneff, replaced Mercier on bodhran, and Derek Bell, a classical harpist and the only Chieftain from Northern Ireland, was added in 1974. one of the most interesting inclusion was ex-Bothy Band star Matt Molloy, on the flute In 1979.
In 1984 the Chieftans became the first western band to tour China and record with local musicians, unusual as this may be this is the normal for the Chieftans, they take pride in working with diverse cultures and musicians from around the world.
Their first music score was for Stanley Kubrick's movie Barry Lyndon, they went on to other film and television work including Year Of The French, The Grey Fox, Trystan & Isolde and Treasure Island.
They have worked with and dabbled in Galician music, South American music (Santiago featuring Linda Ronstadt, Carlos Nunez, Ry Cooder and Los Lobos), including Van Morrison, Tom Jones, Elvis Costello, Joni Mitchell, Jackson Browne, The Corrs and the Rolling Stones.
Paddy has since formed his own record company, Wicklow, to release world music albums.
In 1989 The Irish Republic bestowed the Chieftans with a great honor, 27 years after they were founded Ireland has appointed the Chieftans as the Official Musical Ambassaors of Ireland.
THE PLAYERS
Paddy Moloney uillean pipes, tin whistle 1962-present The Chieftans (1963)
Michael Tubridy flute, concertina, tin whistle 1962-1979 The Chieftans (1963)
Sean Potts tin whistle 1962-1979* The Chieftans (1963)
Martin Fay fiddle 1962-present* The Chieftans (1963)
David Fallon bodhrán 1962-1965 The Chieftans (1963)
Peader Mercier bodhrán 1966-1976 The Chieftans 2 (1969)
Sean Keane fiddle 1968-present The Chieftans 2 (1969)
Derek Bell harp, tiompán, keyboards 1972-present The Chieftans 4 (1974)
Kevin Conneff bodhrán, vocals 1976-present Bonaparte's Retreat (1976)
Matt Molloy flute 1979-present Boil the Breakfast Early (1979)
*Sean Potts and Martin Fay left the group early in 1968 to play with Gael Linn; both returned to the group by the end of the year.
Passing of Derek Bell
Recommended Albums: Chieftains IV (Claddagh), Bonaparte's Retreat (Island), Boil The Breakfast Early (CBS), A Chieftains Celebration (RCA), The Chieftains In China (Claddagh), Santiago (RCA), Irish Heartbeat (with Van Morrison, Phonogram), Another Country (RCA), Santiago (RCA), Tears Of Stone (RCA), Water From The Well (RCA).
Buy the DVD for a real Chieftans experience.
Be sure to vote for your favorite
Irish Band


Editor's Picks Articles
Top Ten Articles
Previous Features
Site Map





Content copyright © 2022 by Tracey. All rights reserved.
This content was written by Tracey. If you wish to use this content in any manner, you need written permission. Contact Bee Smith for details.